VAC-10902 Program Policy Officer
Gaza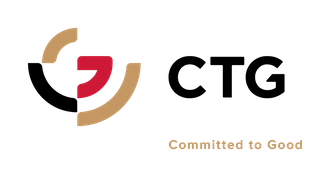 Organization: CTG - Committed To Good
Location: Gaza
Grade: Level not specified - Level not specified
Occupational Groups:

Legal - Broad
Political Affairs
Children's rights (health and protection)
Project and Programme Management

Closing Date:

Closed
Job description

CTG overview

CTG staff and support humanitarian projects in fragile and conflict-affected countries around the world, providing a rapid and cost-effective service for development and humanitarian missions. With past performance in 17 countries – from the Middle East, Africa, Europe, and Asia, we have placed more than 20,000 staff all over the world since operations began in 2006.

CTG recruits, deploys and manages the right people with the right skills to implement humanitarian and development projects, from cleaners to obstetricians, and mechanics to infection specialists, we're skilled in emergency response to crises such as the Ebola outbreak in West Africa. Key to successful project delivery is the ability to mobilise at speed; CTG can source and deploy anyone, anywhere, in less than 2 weeks and have done so in 48 hours on a number of occasions.

Through our efficient and agile HR, logistical and operational services, CTG saves multilateral organisations time and money. We handle all our clients' HR related issues, so they are free to focus on their core services.

Visit www.ctg.org to find out more

Overview of position

The World Food Programme (WFP) is the world's largest humanitarian agency, working towardsachieving a world with zero hunger. Since the beginning of the Gaza escalation on 7th October, WFP set up operations to assist in the IDP response.


Role objectives

Contribute towards the development of a bakery programme, ensuring that critical activities are undertaken such as assessment, coordination and processes aligned with WFPs broader programme policies and guidance on food security in Palestine and Gaza.

Liaise with relevant bakeries to understand their needs, situations and capacity to scale up.

Coordination with Gaza focal point, and other actors on behalf of WFP.

Assist with Gaza focal point and country office in the design and implementation of the bakery programme  and contingency planning interventions through provision of liaison, information sharing and by ensuring a coordinated approach with wider scope of CSP activities that comply with WFP standards and procedures.

Follow-up on data gathering and assessments that meet WFPs rigorous quality standards.

Contribute to the preparation of accurate and timely reporting on programmes and activities that enable informed decision making and consistency of information presented to stakeholders.

Liaise with internal and external counterparts to ensure effective collaboration and monitoring of ongoing projects.

Provide guidance to support staff, acting as a point of referral and assisting them with analysis and queries.

Other as required

Project reporting

To the project manager

Key competencies

Demonstrated proficiency in implementation of programmes and provision of inputs into designing operations

Demonstrates ability to identify key variables and contextual factors that affect food assistance problems and programmes throughout the lifecycle to inform quality programme design or re-design.

Knowledge on analyzing and consolidation of quantitative and qualitative information from different sources to inform transfer modality selection and programme development.

Coordination skills with external and internal stakeholders, including host government, NGOs, international and UN institutions.

Strategic thinking and analytical skills

Ability to work in a team in a multicultural environment

Team management

REQUIRED

Further information

N

Disclaimer:
· At no stage of the recruitment process will CTG ask candidates for a fee. This includes during the application stage, interview, assessment and training.
· CTG has a zero tolerance to Sexual Exploitation and Abuse (SEA) which is outlined in its Code of Conduct. Protection from SEA is everyone's responsibility and all staff are required to adhere to CTG's Code of Conduct at all times.
This vacancy is now closed.
However, we have found similar vacancies for you: