VAC-10911 Logistics Monitor
Gaza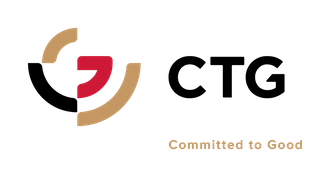 Organization: CTG - Committed To Good
Location: Gaza
Grade: Level not specified - Level not specified
Occupational Groups:

Logistics
Children's rights (health and protection)
Supply Chain

Closing Date:

Closed
Job description

CTG overview

CTG staff and support humanitarian projects in fragile and conflict-affected countries around the world, providing a rapid and cost-effective service for development and humanitarian missions. With past performance in 17 countries – from the Middle East, Africa, Europe, and Asia, we have placed more than 20,000 staff all over the world since operations began in 2006.

CTG recruits, deploys and manages the right people with the right skills to implement humanitarian and development projects, from cleaners to obstetricians, and mechanics to infection specialists, we're skilled in emergency response to crises such as the Ebola outbreak in West Africa. Key to successful project delivery is the ability to mobilise at speed; CTG can source and deploy anyone, anywhere, in less than 2 weeks and have done so in 48 hours on a number of occasions.

Through our efficient and agile HR, logistical and operational services, CTG saves multilateral organisations time and money. We handle all our clients' HR related issues, so they are free to focus on their core services.

Visit www.ctg.org to find out more

Overview of position
Role objectives

Under the direct supervision of the Project Manager and ultimately accountable to the UNOPS Head of Programme, the international Logistics Monitor is responsible for various monitoring activities in field locations in Gaza and providing timely reports on their findings. Monitoring activities may vary in nature but include developing relationships with UN stakeholders, closely observing the transport and/or usage of fuel and clearly communicating observations and findings to the Project Manager. The incumbent is expected to be able to operate with the highest levels of impartiality, transperancy and professionalism in order to provide assurance to stakeholders that materials (fuel) are utilised at all times following processes outlined by the parties and other high-level stakeholders.


Project reporting

●Using recommended tools, report daily to UNOPS Project Manager and Head of Programme to provide data on quantities delivered and findings. ●Discuss and agree with the Project Manager on delivery schedule/quantities for coming day(s)●Enter data into online databases regularly throughout the day as deliveries take place.●Participate in weekly and ad-hoc team meetings to identify common issues, risks and lessons learned
Key competencies

 ●Attention to details with strong numeracy and literacy

●Understanding of logistical operations required for transport and storage of fuel, especially within the Gaza context

●Experience in  developing and suggesting SOPs based on agreement between parties

●Experience in stock counting or other similar environments where significant scheduling and coordination activities are involved in order to guarantee smooth operations

●Ability to understand political sensitivity and treat data & findings with the highest levels of confidentiality

●Ability to adapt to an evolving security situation

●Flexibility to adapt to varying working schedules and locations with minimum notice

●Familiarity with modern office computer systems and online applications

●Excellent communication skills, verbal and written, in both Arabic and English is a must

●Ability to develop and maintain strong working relationships with a diverse group of stakeholders (UN, Humanitarian actors, local stakeholders, etc..)

●Understanding of processes and standards expected of international organizations implementing developmental projects in Gaza Strip (humanitarian response and post crisis reconstruction)

●Ability to work and meet tight deadlines and act calmly under pressure.

●Full knowledge of health and safety standards and ability to act as a role model for ensuring safety of staff at all times

●Ability to maintain concentration for potential long periods of low activity followed by periods of more intense activity

●Sensitivity to gender and ability to apply gender mainstreaming concepts

●Sensitivity to culture and ability to work with multi-disciplinary team and stakeholders

●Knowledge of good project management practices.

Team management

Supervise a Team of 5 National Logistic Monitors


Further information
Disclaimer:
· At no stage of the recruitment process will CTG ask candidates for a fee. This includes during the application stage, interview, assessment and training.
· CTG has a zero tolerance to Sexual Exploitation and Abuse (SEA) which is outlined in its Code of Conduct. Protection from SEA is everyone's responsibility and all staff are required to adhere to CTG's Code of Conduct at all times.
This vacancy is now closed.
However, we have found similar vacancies for you: