Associate, Technical Support Unit, National Vector Borne Disease Control Program
India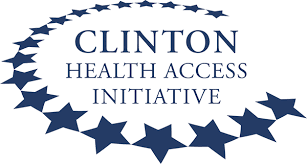 Organization: CHAI - Clinton Health Access Initiative
Location: India
Grade: Mid level - Associate Level - Open for both International and National Professionals
Occupational Groups:

Public Health and Health Service
Malaria, Tuberculosis and other infectious diseases

Closing Date:

Closed
Associate, Technical Support Unit, National Vector Borne Disease Control Program
Country

India
City

New Delhi
Type

Full Time
Program (Division)

Country Programs - India
Overview
The Clinton Health Access Initiative, Inc. (CHAI) is a global health organization committed to saving lives and reducing the burden of disease in low-and middle-income countries, while strengthening the capabilities of governments and the private sector in those countries to create and sustain high-quality health systems that can succeed without our assistance. For more information, please visit: https://www.clintonhealthaccess.org
CHAI, in partnership with its India affiliate the William J Clinton Foundation (WJCF), has been working in India since 2004 in partnership with and under the guidance of the Ministry of Health and Family Welfare (MoHFW) both at the central and state levels on an array of high priority initiatives aimed at improving health outcomes. Currently, WJCF/CHAI work across projects to expand access to quality care and treatment for HIV/AIDS, Hepatitis-C, tuberculosis, cancer, health financing and immunization. Additionally, WJCF/CHAI are supporting the government of Madhya Pradesh (MP) on large-scale programs to arrest childhood and maternal mortality due to malnutrition, anemia, diarrhea and pneumonia, and helping increase access to quality Family Planning services.
Background
Vector Borne Diseases (VBDs) represent a substantial burden in many low and lower middle-income countries, including India that accounts for a significant proportion of the global burden of Lymphatic Filariasis (LF) and Visceral Leishmaniasis (VL). VL is endemic in about 54 districts in Bihar, Jharkhand, UP and WB with an estimated 130-165 million population at risk whilst LF is more widespread with cases reported across ~20 states/Union Territories and an estimated 550-600 million people at risk. Under the aegis of the National Vector Borne Disease Control Program, significant progress has been made towards elimination by 2025 and this ambitious vision is backed by strong political and robust programmatic strategy.
CHAI/WJCF is privileged to support NVBDCP's bold vision of accelerated elimination of VL and LF by 2025. To that end, CHAI has established a Technical Support Unit (TSU), an embedded team to work under the guidance of NVBDCP to achieve that vision.
We are seeking an Associate with outstanding credentials and demonstrated analytical abilities to work closely with Ministry of Health & Family Welfare/NVBDCP in coordination with the CHAI led TSU. The Associate will provide technical support in strengthening program management including M&E across vector borne diseases to facilitate informed decision making. They will also support data collation, analysis and visualization and identification of innovative approaches/technologies to support the elimination goals.
Responsibilities
Under guidance of NVBDCP and sector specialists, review existing M&E systems, vector surveillance tools and indicators in use by the government and relevant partners; identify sources of data available and flow of information. Identify key bottlenecks towards achievement of National and state goals for overall management of VL, LF and other VBDs.
Facilitate development of tools for monitoring performance of sentinel site data and vector surveillance for actionable guidance to states and various stakeholders.
Facilitate in project monitoring and surveillance reports as required, in collaboration with MOH, NVBDCP, TSU and other VBD staff/stakeholders; identify implementation risks, and proactively propose mitigating solutions.
Support the TSU team in operationalising and integrating the analytical framework with existing government systems.
Facilitate development of indicators/templates for report/dash boards/scorecards as per project requirement on monthly or quarterly basis for sharing with states and other stakeholders for VBDs surveillance.
Support TSU in coordinating with partners, donors, agencies, and ministries for programmatic interventions vis-à-vis vector surveillance issues and knowledge building/sharing.
Undertake periodic visits to States/UTs and districts to review data quality, identify challenges and address gaps.
Support in design and implementation of innovative approaches and recommendations to address key surveillance gaps in the programs at the national and state level.
Recommend newer areas for studies/research in coordination with partners, organizations, academic institutes and establish research linkages across programme activities to identify critical points of integration.
Support planning and commissioning project reviews, communicating the review's results and undertake follow-up actions.
Support NVBDCP in building capacity at the national and state level to enable efficient and effective programming through the development and institutionalization of evidence driven solutions.
Support NVBDCP in assessment and optimization of its laboratory and diagnostic facilities. Provide recommendations to its further enhancements and effective use to include newer diagnostic technology and forecasting.
Coordinate regular program review meetings, technical workshops, and task force meetings.
Undertake any other duties as requested by the TSU Lead/Director and other sector specialists.
Qualifications
Relevant Master's degree in related field such as public policy, public health, management or development.
Knowledge of and experienced in project cycle management and well versed in logical frameworks.
Previous experience with M&E, Data analytics and dashboard development for multilateral funded projects.
Proficiency in computers, specifically familiarity with commonly used Windows, MS Office software and software packages.
Under data analysis and ability to generate evidence-based dashboards to support the programme in informed decision making
Experience in designing tools and strategies for data collection, analysis, and production of reports.
Demonstrated ability to work in a multi-disciplinary team environment.
Experience of working with Centre/State/UT health departments in programme monitoring and report making.
Fluency in English and Hindi.
#jobreference2
This vacancy is now closed.
However, we have found similar vacancies for you: