Senior Associate, Sustainable Health Financing
Rwanda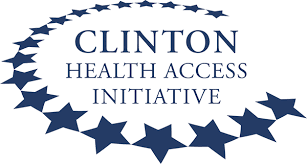 Organization: CHAI - Clinton Health Access Initiative
Location: Rwanda
Grade: Mid level - Associate Level - Open for both International and National Professionals
Occupational Groups:

Public Health and Health Service
Development Cooperation and Sustainable Development Goals
Economics
Administrative support
Banking and Finance
Environment

Closing Date:

Closed
Senior Associate, Sustainable Health Financing
Country

Rwanda
City

Kigali
Type

Full Time
Program (Division)

Country Programs - Rwanda
Overview
The Clinton Health Access Initiative, Inc. (CHAI) is a global health organization committed to saving lives and reducing the burden of disease in low-and middle-income countries, while strengthening the capabilities of governments and the private sector in those countries to create and sustain high-quality health systems that can succeed without our assistance. For more information, please visit: http://www.clintonhealthaccess.org
The Government of Rwanda strives to achieve Universal Health Coverage (UHC) by enabling equitable access to quality health services for their population as outlined in the Fourth Health Sector Strategic Plan (HSSP IV). This commitment has been made against a backdrop of rising health care costs and uncertainty around the future availability of donor funding. Acknowledging this, the Government aims to employ effective, equitable, efficient and sustainable health care financing approaches and inform reforms of existing financing mechanisms including the national insurance scheme.
CHAI Rwanda's Sustainable Health Financing (SHF) program works on a day-to-day basis with Government leadership in the Ministry of Health (MoH) and the Rwanda Social Security Board (RSSB). The goal of our program is to support the Government to sustainably finance and improve the Community Based Health Insurance (CBHI) scheme and address key challenges in the health sector, towards the goal of UHC.
The Senior Associate will be seconded to the Department of Planning and Health Financing at MoH, and will work closely with Senior Program Manager of CHAI SHF to provide strategic direction to the growth of the SHF program in Rwanda. The Senior Associate will focus support on strengthening the sustainability of the health sector, including high priority areas, such as improving access to primary healthcare, increasing the quality of health service delivery, and identifying opportunities to increase private sector engagement in health.
Responsibilities
CHAI is seeking a highly motivated, entrepreneurial individual with outstanding planning, health financing, management, analytical and communication skills to serve as a Senior Associate for the Sustainable Health Financing team. CHAI places great value on resourcefulness, responsibility, tenacity, flexibility, independence, energy, work ethic and humility. Key responsibilities will include, but are not be limited to, the following:
Support CHAI's health financing work at MoH;
Serve as a strategic and technical advisor to MoH Leadership responding to strategic questions as they arise and advising on strategic policy documents;
Provide day-to-day technical and strategic support to MoH on the overall sustainability of the health system including but not limited to:

Approaches to improve funds mobilization and management, especially through domestic revenue sources and other health financing options to increase the fiscal space;
Conduct research, analytics and reports on strategies to improve pooling of risks and funds, srategic purchasing reforms related to benefit package optimization and prioritization, provider contracting, tariff setting, provider payment mechanisms and referral process as needed by the MoH.

Develop and deliver data-driven analyses, concept notes, and presentations to inform strategy and evidence-based decisions, including but not limited to:

Sustainability analyses to assess funding gaps to deliver quality healthcare services;
Strategies to close funding gaps in alignment with the Health Financing Strategic Plan;
Resource forecasts and health system costings t used to quantify funding gaps;
Opportunities to engage the private sector.

Support the Ministry of Health with the implementation of the Health Financing Strategic Plan and support development of partner coordination tools to achieve the goals of the plan;
Develop strong working relationships with Ministry counterparts;
Assist in building capacity at different levels of the Ministry of Health;
Participate in and contribute to relevant workshops/meetings with stakeholders;
Support efforts to scope and pursue other health financing needs and opportunities towards the goals of UHC, including strategies to improve equity, quality of service delivery and financial protection, through government and partner consultation;
Pro-actively identify and support risk mitigation to ensure proper implementation of the work;
Other responsibilities as guided by the supervising Senior Program Manager.
Qualifications
Master's degree in a relevant field such as health economics, public health, public policy, finance, business, investment banking or other relevant disciplines preferred;
5-10 years of experience in demanding, results-oriented environments in the public sector and/or private sector (e.g., management consulting);
Excellent problem solving, analytical, data and quantitative skills, including attention to detail and experience in modeling using Microsoft Excel;
Strong communication skills, including delivery of compelling presentations and documents in Microsoft PowerPoint and Word;
Effective interpersonal skills, demonstrated ability to build strong professional relationships with a range of stakeholders in a challenging, multi-cultural environment;
Ability to work independently, set priorities, and handle multiple tasks simultaneously;
Ability to learn on the job quickly and absorb and synthesize a broad range of information;
Ability to mentor and lead teams in a fast-paced and changing environment; and
Strong command of the English language.
Advantages:
Professional experience working with government authorities in developing countries, with experience in sub-Saharan Africa and in public health organizations;
Familiarity with a broad range of key global health issues, including health systems or health financing challenges in developing countries.
#jobreference2
This vacancy is now closed.
However, we have found similar vacancies for you: