Volunteer, HIV
India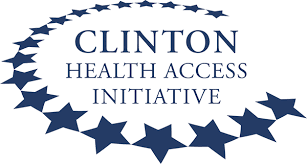 Organization: CHAI - Clinton Health Access Initiative
Location: India
Grade: Level not specified - Level not specified
Occupational Groups:

HIV and AIDS
Volunteerism

Closing Date:

Closed
Country

India
City

New Delhi
Type

Volunteer, Local
Program (Division)

Country Programs - India
Overview
The Clinton Health Access Initiative, Inc. (CHAI) is a global health organization committed to saving lives and reducing the burden of disease in low-and middle-income countries while strengthening the capabilities of governments and the private sector in those countries to create and sustain high-quality health systems that can succeed without our assistance. For more information, please visit: http://www.clintonhealthaccess.org

CHAI, in partnership with its India affiliate, William J. Clinton Foundation's (WJCF), has been working in India since 2004 in close partnership with and under the guidance of the Ministry of Health and Family Welfare (MoHFW) at the central and state levels on an array of high priority initiatives aimed at improving health outcomes. Currently, CHAI/WJCF programs support government initiatives on Tuberculosis, HIV/AIDS, Hepatitis-C, cancer, immunization, and health financing. Additionally, CHAI/WJCF supports many state governments on large-scale programs to arrest childhood and maternal mortality due to malnutrition, anaemia, diarrhoea and pneumonia, and helping increase access to quality family planning services.
CHAI India HIV team is a key source of support for National AIDS Control Organization (NACO), Ministry of Health and works to address barriers to access and foster a healthy competitive marketplace for essential diagnostic testing. The team works closely with diagnostics manufacturers, governments, and multilateral organizations to lower prices, increase access to testing and treatment, and accelerate the entry and uptake of new drugs and diagnostics for HIV.
The Volunteer's role will be to provide analytical and coordination assistance to CHAI India's engagement in treatment, diagnostic, and laboratory services with the National AIDS Control Organization (NACO).
We are seeking a highly motivated individual with outstanding credentials, analytical ability, and strong communication skills. The Volunteer must have a quick grasp and be able to deliver defined tasks assigned effectively within the short time span of the engagement and have a strong commitment to excellence. CHAI places great value on personal qualities including resourcefulness, responsibility, tenacity, independence, energy, and work ethic.
Responsibilities
Conduct detailed analyses and mapping of the existing landscape of HIV prevention and diagnostics network
Assist with treatment optimisation efforts by supporting advanced data analytics and supply chain work
Design pilots for different geographies and population groups to inform scale-up of HIV prevention efforts
Design linkages and sample transport networks between testing sites, testing labs, Targeted Intervention sites for operational strengthening of prevention programs
Assist with designing tools and material for patient linkage, awareness and education
Search, collate, analyse & present meaningful information relevant to the project activities
Perform any other duties as assigned by the Program Manager
Qualifications
Bachelor's degree in Economics, Mathematics, Finance, Sciences, Business or a related discipline.
Strong analytical (qualitative and quantitative) skills and communication (written and verbal) skills
Entrepreneurial mind-set, including ability to work independently, self-motivate, and propose and implement new initiatives
Ability to think strategically, handle ambiguity, and problem solve in a fast-paced, limited-structure, multicultural environment
High level of proficiency in Microsoft Office, particularly Excel, PowerPoint and Word
Willingness to travel if required and at short notice, even to remote places
Fluency in English and Hindi
#region2
This vacancy is now closed.
However, we have found similar vacancies for you: