Associate, Global Markets Team
India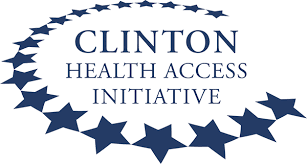 Organization: CHAI - Clinton Health Access Initiative
Location: India
Grade: Mid level - Associate Level - Open for both International and National Professionals
Occupational Groups:
Closing Date:

Closed
Associate, Global Markets Team
Country

India
Type

Full Time
Program (Division)

Global Markets Team - Global Markets Team
Overview
The Clinton Health Access Initiative, Inc. (CHAI) is a global health organization committed to saving lives and reducing the burden of disease in low-and middle-income countries, while strengthening the capabilities of governments and the private sector in those countries to create and sustain high-quality health systems that can succeed without our assistance. For more information, please visit: http://www.clintonhealthaccess.org
Team Overview:
CHAI's Global Markets Team (GMT) is responsible for envisioning, executing, and monitoring market shaping interventions aimed at improving the efficiency of health commodity markets for lower income countries. These interventions range from traditional policy-led and grant-financed initiatives such as pooled procurement, coordinated ordering, strategic demand forecasting, and regulatory harmonization to more innovative credit enhancement mechanisms such as volume guarantees (VGs), advance market commitments (AMCs), and working capital facilities. GMT collaborates closely with internal and external stakeholders to evaluate the public health impact of a proposed intervention and ensure alignment with current and future policy goals.
For an example of the types of agreements CHAI helps negotiate, please see this press release. 
Position Overview:
The Associate will support market intelligence and market shaping activities for key commodities and services to improve health in LMICs. Key commodities include screening and diagnostic tools, such as molecular testing, lung imaging, and computer-aided diagnostic software based on artificial intelligence (AI), and medicines for the prevention and treatment of drug-susceptible and drug-resistant Tuberculosis (TB). Their primary responsibility will be to prepare market analyses for the development and implementation of CHAI's global supply side strategy for the key products and services, support supplier negotiations, and collaborate with a range of internal and external stakeholders to design and implement interventions to ensure sufficient supply of affordable and high-quality prevention and treatment commodities to low and middle-income markets. The position may require travel for supplier and partner meetings as well as to CHAI program countries.
We are seeking a highly motivated, entrepreneurial individual with outstanding problem-solving ability and communication skills. The Associate must be able to function independently and have a strong commitment to excellence. CHAI places great value on relevant personal qualities: resourcefulness, humility, responsibility, tenacity, independence, energy, and work ethic.
Responsibilities
Support the Global Market Team (GMT) in evaluating the potential for various market shaping interventions for key commodities and services
Develop a detailed understanding and documentation of supplier dynamics, including market share of suppliers, pricing offered by suppliers, timelines for product development and manufacturing, timelines for obtaining quality assurance for key drugs and diagnostics, status of in-country registration of drugs, in-country dossier filing timelines, and suppliers' development and access strategies
Analyze market trends and develop demand forecasts and uptake models for new and existing commodities and services
Liaise with the R&D team, the disease team and country teams to develop the market analysis required to support negotiations with suppliers to expedite time-to-market, reduce pricing and improve supply security
Cultivate relationships with existing and potential suppliers of drugs and diagnostics in low-and middle-income markets. Build and maintain these relationships by providing
market insights and contacts, offering targeted support and guidance to navigate regulatory and procurement processes
Support the development and evaluation of Request of Proposals for commodities and services in collaboration with CHAI country programs and government partners
Monitor supplier compliance with contracts, global and domestic funding for product purchase, and product uptake
Prepare presentations, reports, and other analyses to inform global policy and increase the evidence base for high-impact interventions. Present findings of analyses to internal and or external audiences
Any other activities as required by the Manager and Director, Global Markets
Travel within India, Europe, and CHAI program countries, once feasible based on COVID-19 restrictions
Qualifications
Bachelor's degree, plus 3-4 years relevant work experience in industries requiring a high level of quantitative and analytical skills
Exceptional analytical (qualitative and quantitative), problem solving, and communication (written and verbal) skills
Ability to collaborate remotely with team members spread across geographies
Prior experience working with large data sets and excel-based analytical modeling
Ability to independently operate in an unstructured but demanding multicultural environment
Ability to multi-task, set priorities, and rapidly absorb/synthesize a broad range of information
Familiarity with global health issues, global health partners and international donors
High level of proficiency in Microsoft Office, particularly Excel, PowerPoint and Word
Willingness to travel frequently and at short notice 
Advantages:
Advanced degree in Business, Economics, Public Health or other related disciplines
Candidates with experience in management consulting, investment banking, and/or the pharmaceutical or medical device industry 
Experience living and working in low-resource settings
#jobreference2 #region2
This vacancy is now closed.
However, we have found similar vacancies for you: