Malaria Associate, Strategy and Finance
Burkina Faso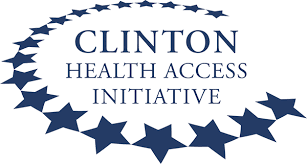 Organization: CHAI - Clinton Health Access Initiative
Location: Burkina Faso
Grade: Mid level - Associate Level - Open for both International and National Professionals
Occupational Groups:

Banking and Finance
Malaria, Tuberculosis and other infectious diseases

Closing Date:

Closed
Malaria Associate, Strategy and Finance
Country

Burkina Faso
City

Ouagadougou
Type

Full Time
Program (Division)

Country Programs - Burkina Faso
Overview
NOTE: JD PROVIDED IN FRENCH (SCROLL TO END FOR ENGLISH VERSION)
A propos de CHAI
Clinton Health Access Initiative, Inc. (CHAI) est une organisation mondiale de santé qui s'engage à sauver des vies et à réduire la charge de morbidité dans les pays à faible et moyens revenus, tout en renforçant les capacités des gouvernements et du secteur privé de ces pays à créer et à maintenir des systèmes de santé de haute qualité qui peuvent réussir sans notre intervention. Pour plus d'informations, veuillez consulter le site : http://www.clintonhealthaccess.org
Le programme de lutte contre le paludisme de CHAI fournit un soutien technique et opérationnel direct aux pays du monde entier pour renforcer leurs programmes de lutte contre le paludisme et réduire le fardeau de cette maladie évitable et traitable. Nous accompagnons les gouvernements à intensifier les interventions efficaces de prévention, de diagnostic, de traitement et de surveillance, dans le but de réduire durablement le nombre de maladies et de décès liés au paludisme dans le monde à court terme et d'accélérer les progrès vers l'élimination du paludisme à long terme.
Aperçu du programme
CHAI a récemment commencé à apporter son soutien au ministère de la santé du Burkina Faso par le biais de son programme national de lutte contre le paludisme (PNLP). Grâce à une série d'évaluations techniques et opérationnelles, CHAI a identifié et priorisé des domaines de travail potentiels à fort impact et faisabilité, y compris le renforcement de l'usage des données entomologiques, de l'analyse des données et de la surveillance des maladies, la prise en charge des cas, et la stratégie pour l'optimisation des ressources liées au paludisme. CHAI continuera à travailler avec le PNLP et les principales parties prenantes au Burkina Faso pour étendre le soutien à une couverture efficace d'interventions aux niveaux national, régional et communautaire.
Sur la base de ces besoins prioritaires identifiés, CHAI est à la recherche d'une personne motivée pour soutenir le travail de la stratégie et du financement au sein du programme national de lutte contre le paludisme (PNLP) au Burkina Faso.
Aperçu de la mission
Sous la supervision du chargé de programme paludisme de CHAI, le chargé(e) de la stratégie et du financement travaillera étroitement avec les responsables de l'administration et Finances du PNLP, aidera à définir la stratégie d'interventions et de financement du PNLP en matière de contrôle du paludisme, participera à l'élaboration de plans opérationnels et à l'identification continue des possibilités pour CHAI d'apporter une valeur ajoutée au PNLP afin de maximiser l'impact. Ceci est une opportunité pour contribuer significativement à la lutte contre le paludisme, dans un pays ayant des besoins importants en matière de santé publique.
Le candidat retenu soutiendra les aspects programmatiques du travail de CHAI sur le paludisme en matière de la stratégie et du financement au Burkina Faso, et travaillera en assistance technique rapprochée comme un partenaire de confiance auprès des responsables du PNLP, du ministère de la santé et ses partenaires. Il/elle devra être une personne très engagée pour obtenir des résultats, avoir les compétences nécessaires pour gérer les relations avec les partenaires, ainsi que la patience et l'optimisme, même face à des défis de taille.
CHAI accorde une grande importance aux qualités interpersonnelles, notamment l'ingéniosité, la ténacité, l'indépendance, la patience, l'humilité, la détermination à entreprendre des choses nouvelles et faire bouger les choses dans un environnement complexe ou incertain, et une solide éthique du travail. Il/elle doit avoir une bonne maîtrise du français, une bonne connaissance de l'anglais et avoir d'excellentes aptitudes à établir des relations et à communiquer.
Responsabilités
En étroite coordination avec le responsable CHAI du programme paludisme au Burkina Faso et dans la sous-région, fournir un soutien opérationnel et de gestion à l'équipe de l'administration et finances du PNLP. En tant qu'assistant technique, le poste sera essentiellement basé au PNLP afin d'apporter un appui quotidien au jour le jour et un renforcement des capacités de l'équipe de l'administration et finances, suivant le plan de travail défini avec CHAI et le PNLP, et pour atteindre le maximum d'impact. Le candidat reportera au Manager du programme Paludisme de CHAI sur les progrès obtenus en lien avec la stratégie de CHAI, avec un lien indirect de reporting au coordonnateur du PNLP et de collaboration étroite avec ses équipes techniques. Le chargé(e) de la stratégie et du financement travaillera notamment au quotidien avec le personnel national chargé du paludisme pour :
Optimiser et chiffrer les stratégies des programmes nationaux de lutte contre le paludisme en élaborant des modèles budgétaires basés sur Excel ;

Effectuer un calcul des coûts, une optimisation des coûts et des analyses financières afin d'identifier les lacunes en matière de ressources et de hiérarchiser les activités en fonction du rapport coût-efficacité

Élaborer de nouvelles propositions de financement en collaboration avec le PNLP et autres acteurs du gouvernement ;

Rationaliser les processus de planification financière, de décaissement et de suivi pour réduire les obstacles à la mise en œuvre ;

Identifier les principaux obstacles à la gestion financière des objectifs programmatiques et travailler avec les bailleurs et le gouvernement pour concevoir des solutions ciblées pour les surmonter ;

Aider les administrations gouvernementales nationales et infranationales à renforcer les processus de gestion et de planification des projets de routine afin d'assurer une mise en œuvre efficace ;

Mener des analyses pour identifier et poursuivre des engagements à fort impact avec les secteurs des soins de santé et de l'industrie du secteur privé

Élaborer et exécuter des microplans et des politiques stratégiques, détaillés, ascendants et chiffrés, fondés sur des données probantes, pour aligner et hiérarchiser les ressources

Identifier, documenter et diffuser les enseignements tirés

Soutenir la stratification opérationnelle et la sélection d'outils pour des interventions adaptées au contexte

Soutenir le gouvernement et les partenaires pour favoriser une culture des données et créer une demande soutenue d'informations afin de comprendre les facteurs de transmission du paludisme et l'impact des programmes de lutte contre le paludisme, ainsi que pour réagir et/ou ajuster le cap plus rapidement.

Autres tâches assignées par le responsable du programme
Qualifications
Compétences techniques
Licence dans un domaine pertinent (Gestion, politique, économie de la santé, santé publique)

3+ ans d'expérience professionnelle dans le conseil en gestion, les services financiers ou des domaines connexes avec des niveaux de responsabilité et de leadership croissants

Expérience pratique dans la fourniture d'un soutien technique ou de gestion de programmes dans les pays en développement, de préférence en Afrique de l'Ouest

Excellentes compétences en matière de résolution de problèmes, d'analyse et de quantification

Solides compétences quantitatives, de présentation et de rédaction, y compris une bonne maîtrise de MS Excel, PowerPoint et Word

Maîtrise du français à l'écrit et à l'oral avec une compétence professionnelle intermédiaire en anglais
Leadership et compétences interpersonnelles
Expérience de travail et de communication avec des fonctionnaires gouvernementaux et des organisations multilatérales, de préférence en Afrique

Des compétences exceptionnelles en matière de communication interpersonnelle, écrite et verbale, et une capacité à établir des relations professionnelles avec les principales parties prenantes, à négocier et à parvenir à un consensus

Autodidacte avec une expérience confirmée dans le lancement de nouveaux projets ou initiatives

Capacité démontrée à travailler de manière indépendante avec un ensemble diversifié d'homologues, dans des cadres non structurés, et à s'adapter à de nouveaux environnements et défis

Excellentes compétences en matière d'organisation et de gestion, notamment en ce qui concerne la gestion du temps et la gestion de projets

Capacité à gérer plusieurs tâches simultanément et à établir des priorités dans des environnements distants

Capacité à travailler sur des problèmes complexes sans soutien important et à se motiver

Capacité à réagir rapidement aux demandes ponctuelles tout en gérant une charge de travail existante et en respectant les délais

Éthique de travail rigoureuse, humilité, intégrité, crédibilité, flexibilité et dévouement à la mission de la CHAI

Capacité et volonté de vivre et de travailler dans des pays à haut risque
Avantages
Diplôme d'études supérieures

Expérience de travail dans le domaine du conseil en gestion, des groupes de stratégie commerciale, des banques d'investissement ou d'autres environnements similaires axés sur les résultats et fonctionnant à un rythme rapide

Connaissance du paludisme ou d'autres maladies infectieuses mondiales

Expérience ou connaissance du financement de la santé, des finances publiques ou du financement du développement

Expérience de vie ou de travail en Afrique de l'Ouest
ENGLISH VERSION JD
Overview
The Clinton Health Access Initiative, Inc. (CHAI) is a global health organization committed to saving lives and reducing the burden of disease in low-and middle-income countries, while strengthening the capabilities of governments and the private sector in those countries to create and sustain high quality health systems that can succeed without our assistance. For more information, please visit: http://www.clintonhealthaccess.org
CHAI's global malaria program provides direct technical and operational support to countries around the globe to strengthen their malaria programs and reduce the burden of this preventable, treatable disease. We support governments to scale up effective interventions for prevention, diagnosis, treatment, and surveillance, with the goals of sustainably reducing the number of malaria-related illnesses and deaths worldwide in the short-term and accelerating progress towards malaria elimination in the long term.
Program Overview
CHAI recently initiated support to the Ministry of Health (MOH) in Burkina Faso through its National Malaria Control Program (NMCP) and has spent its initial months seeking to understand the strengths and areas for improvement within the malaria program, the broader health system, and the partner and donor engagement with it. Through a set of technical and operational assessments, CHAI has identified potential areas of work and prioritized them based on impact and feasibility including the strengthening data use (for example entomology), strengthening data reporting, analysis and disease surveillance, case management and the optimization of resources related to malaria control. CHAI will continue to engage with the NMCP and key stakeholders in Burkina Faso to expand support for effective coverage of high-quality interventions at national, sub-national and community levels.
Building on these identified priority support areas, CHAI is now seeking a highly motivated individual to oversee CHAI's malaria strategy and finance work within the NMCP in Burkina Faso. 
Position Overview
Reporting to the Burkina Faso Program Manager, the Malaria Associate, Strategy and Finance will work in close collaboration with NMCP's administration and finance team, help shape NMCP's overall malaria strategy, participate in the development of clear operational plans for execution, and continuous identification of opportunities for CHAI to add value and maximize impact. This is an exciting opportunity to be part of a new, start-up effort to build up a targeted, impact-driven CHAI malaria program in a country with significant public health needs.
The successful candidate will support programmatic aspects of CHAI's Burkina Faso malaria work in terms of strategy and finance, work closely with and provide technical assistance to the NMCP, the ministry of health and its partners as a trusted partner. They will have deep personal commitment to producing results, the skills to navigate political situations, and patience and optimism even in the face of daunting challenges.
CHAI places great value on relevant interpersonal qualities including resourcefulness, tenacity, independence, patience, humility, and strong work ethic. They must be fluent in French, with intermediate working proficiency in English and have excellent relationship building and communication skills.
Responsibilities
In close coordination with the CHAI Malaria program manager in Burkina Faso and in the sub-region, provide operational and management support to the administration and finance team of the NMCP. Being a technical advisory role, the position will be based mainly at the NMCP to provide day-to-day support and capacity building for the administration and finance team, according to the work plan defined with CHAI and the NMCP, and to achieve maximum impact. The candidate will report to the CHAI Malaria Program Manager on the progress made in connection with CHAI's strategy, with an indirect reporting link to the NMCP coordinator and his technical teams. The Malaria Associate will work with the NMCP team to:

Optimize and cost national malaria program strategies through building Excel-based budget models

Conduct costing, cost optimization, and financial analyses to identify resource gaps and prioritize activities based on cost-effectiveness

Develop new funding proposals in collaboration with national governments

Support national malaria programs to streamline financial planning, disbursement, and tracking processes to reduce impediments to implementation

Identify key financial management impediments to programmatic goals and work with donors and country governments to devise targeted solutions to address them

Assist national and sub-national government administrations to strengthen routine project management and planning processes to ensure effective implementation

Conduct analysis to identify and pursue high-impact engagements with private sector health care and industry sectors

Develop and execute evidence-based strategic and detailed, bottom-up, costed microplans and policies for aligning and prioritizing resources

Identify, document, and disseminate lessons learned

Support operational stratification and tool selection for context-appropriate interventions

Support government and partners to foster a data culture and create sustained demand for information to understand the drivers of malaria transmission and impact of malaria programs as well as to respond and/or adjust course more rapidly.

Other tasks assigned by the Program Manager.
Qualifications
Technical Skills
Bachelor's degree in relevant field (Management, Policy, Health Economics, Public Health)

3+ years of working experience

in management consulting, financial services, or related fields

with increasing levels of responsibility and leadership

Practical experience in the provision of technical or program management support in developing countries preferably in West Africa

Excellent problem solving, analytical and quantitative skills

Strong quantitative, presentation, and writing skills, including fluency in MS Excel, PowerPoint, and Word

Written and verbal fluency in French with

intermediate working proficiency in English
Leadership and Interpersonal Skills
Experience working and communicating with governments officials and multilateral organizations; preferably in Africa

Exceptional interpersonal, written, and verbal communication skills, and an ability to build professional relationships with key stakeholders, negotiate and achieve consensus

Self-starter with demonstrated experience launching new projects or initiatives

Demonstrated ability to work independently with a diverse set of counterparts, in unstructured settings and to adapt to new environments and challenges

Excellent organization and management skills, including time management and project management

Ability to handle multiple tasks simultaneously and set priorities in remote settings

Ability to work on complex problems without extensive support and self-motivate

Ability to react quickly to ad-hoc requests while managing an existing workload and meeting deadlines

Strong work ethic, humility, integrity, credibility, flexibility, and dedication to CHAI's mission

Ability and willingness to live and work in high-risk countries
Advantages:
Post graduate degree

Experience working in management consulting, business strategy groups, investment banks, or similar fast-paced results-oriented environments

Knowledge of malaria or other global infectious diseases

Experience or knowledge of health finance, public finance, or finance for development

Experience living or working in West Africa
#jobreference2 #region4
This vacancy is now closed.
However, we have found similar vacancies for you: