State M&E Lead
India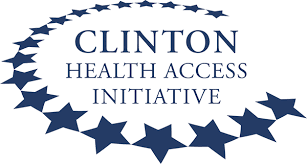 Organization: CHAI - Clinton Health Access Initiative
Location: India
Grade: Junior level - Entry Level - Open for both International and National Professionals
Occupational Groups:

Monitoring and Evaluation
Managerial positions

Closing Date:

Closed
Country

India
Type

Full Time
Program (Division)

Country Programs - India
Additional Location Description

Jaipur, Rajasthan
Overview
The Clinton Health Access Initiative, Inc. (CHAI) is a global health organization committed to saving lives and reducing the burden of disease in low-and middle-income countries while strengthening the capabilities of governments and the private sector in those countries to create and sustain high-quality health systems that can succeed without our assistance. For more information, please visit: http://www.clintonhealthaccess.org
CHAI, in partnership with its India affiliate, William J. Clinton Foundation's (WJCF), has been working in India since 2004 in close partnership with and under the guidance of the Ministry of Health and Family Welfare (MoHFW) at the central and state levels on an array of high priority initiatives aimed at improving health outcomes. Currently, CHAI/WJCF programs support government initiatives on Tuberculosis, HIV/AIDS, Hepatitis-C, cancer, immunization, and health financing. Additionally, CHAI/WJCF supports many state governments on large-scale programs to arrest childhood and maternal mortality due to malnutrition, anaemia, diarrhoea, and pneumonia, and helping increase access to quality family planning services. 
Project Background
India has the highest burden of Tuberculosis (TB) in the world, accounting for more than 27% of the global TB incidence. Of the 2.8 million annual estimated incidence, more than half access diagnosis and care in the private sector, where there are significant gaps across the care cascade because of diagnostic delays, irrational and non-standardized regimens, and catastrophic health expenditure to patients. 
India has outlined an ambitious agenda of eliminating tuberculosis by the year 2025. As outlined in the National Strategic Plan (2017-25), the cornerstone for India's TB elimination plans hinges on scaling up of public-private mix (PPM) initiatives, rolling out incentives through Direct Benefits Transfer (DBT), and scaling up ICT based solutions.
Position
We are seeking a highly motivated individual with outstanding credentials, strong program management skills, great analytical and communication skills for the role of State M&E Lead. She/he will coordinate closely with the Program Officer and State TB Office, National Health Mission, and other key stakeholders. The candidate must be self-driven, entrepreneurial, adaptable, and have a high level of comfort with ambiguity. She / He will be expected to work closely with NTEP staff and work independently with limited oversight. She / He must be able to push the thinking of program staff and drive results.CHAI places great value on relevant personal qualities: resourcefulness, responsibility, tenacity, independence, energy, and work ethic.
Responsibilities
The Monitoring and Evaluation (M&E Lead) will be responsible for the design, coordination, and Program implementation under the Public-Private Partnership model (PPP), participate & Lead in key Research initiatives, and contribute to the learning framework of the project.

The State M&E Lead will empower district officials to support and monitor PPM initiatives and drive decisions on scaling up PPM activities while setting up a data management system.

The individual will report to the Program Officer / Grant Manager and support the state health society in program implementation monitoring and evaluating PPM initiatives while she/he will also support and assist State NTEP team to develop necessary tools and processes. She /He is also expected to support the State TB Officer and District TB Officers in monitoring various programmatic initiatives.

She / He should have demonstrated the ability to independently manage assigned tasks, and to work with teams to ensure timely delivery of quality deliverables, in areas of monitoring and evaluation, developing M&E (Monitoring and Evaluation) frameworks and tools, conducting evaluation studies, and producing & disseminating high-quality reports.

Contribute to the development and implementation of a strategy for synthesizing and disseminating key results, programmatic lessons learned, and other research outputs of the project.

Work closely with the Central Program team (based out of Delhi) and State Technical Assistance team to gauge project requirements.

Develop and support state on M&E plan for NTEP PPM schemes that are contracted by State TB Officer / District TB Officer

Support NGO PP partners in setting up robust Program management and M&E systems and processes. Provide proactive feedback to partners to improve data quality with in-depth analysis of current process flows.

Assist in the revision of the guidelines (if required), particularly in the areas of performance indicators and the way progress is measured.

Assist in the development and/or finalization of the project work plan and keep it updated in accordance with project activities and timeframes as relevant.

Develop the overall framework, for the project, for example, mid-term project review, impact assessment, final evaluation, develop project Performance Monitoring Plan with relevant data collection systems. Develop baseline data for each project component and all project indicators.

Review the quality of existing data in the project subject areas, the methods of collecting it, and the degree to which it will provide good baseline statistics for impact evaluation.

Develop a plan for project-related capacity-building on M&E and technical support that may be required. Organize and undertake training with collaborating partners on M&E as required.

Support the district and state program officers to monitor implementation of PPM activities by setting up regular work plan reviews, reports, organizing and participating in field visits, initiating data reviews, and conducting program evaluations.

Regularly analyse the data captured in the MIS and provide a summary of findings and recommendations while ensuring data quality. Work closely with NTEP and NGO partners to address gaps, if any.

Proficiency in use of advance statistical methods and analytics & reporting using STATA, SPSS, SAS, R, and other statistical packages.

High level of proficiency in Microsoft Office, particularly Excel, PowerPoint, and Word

Proficiency in analytical tools such as Tableau, Power BI, etc.

Qualifications
Education: Bachelor's degree in Public Health, Medicine, Computer Data Systems, Statistics, Demographics, Public policy, Social Sciences, Project Management, Economics, or related field.


Required Experience & Competencies:
Minimum of eight years of professional experience in Project Monitoring and Program Management in leading projects and leading initiatives for implementing the Program.

Experience in working & managing Public-Private Partnership (PPP) models would be an added advantage. Experience in working with Ministries & its partners including large, funded donor projects.

Experience in designing, implementing, and operating project M&E systems from project initiation to final stages.

Experience in designing and managing beneficiary monitoring and database systems.

Experience in strategic planning and performance measurement, including indicator selection, target setting, reporting, database management, and developing M&E and performance monitoring plans.

Experience in planning and managing surveys.

Experience in managing and providing training to partners and target beneficiaries.

Ability to facilitate and serve as project liaison for externally managed evaluations.

Languages: Excellent written and spoken command of English and Hindi 

Good knowledge of program implementation under the Public-Private Partnership Model (PPP), monitoring, and evaluation techniques and practices. Familiarity & Implementation experience with impact assessment would be an added advantage

Good moderation, facilitation, and training skills.

Demonstrated ability to liaise and negotiate with government and social partners.

Excellent analytical skills. Ability to work in a team and good interpersonal skills, good organizational skills, ability to deal with various stakeholders.

Ability to work independently with a minimum of supervision and work under time pressure and meet deadlines.

Ability to perform a variety of conceptual analyses required for the formulation, administration, and evaluation of projects.

Ability to work in diversified environments.
#jobreference1 #region2
This vacancy is now closed.
However, we have found similar vacancies for you: