Senior Program Manager, Sustainable Health Financing
Rwanda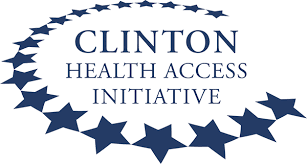 Organization: CHAI - Clinton Health Access Initiative
Location: Rwanda
Grade: Senior level - Managerial Level - Open for both International and National Professionals
Occupational Groups:

Public Health and Health Service
Development Cooperation and Sustainable Development Goals
Economics
Banking and Finance
Environment
Project and Programme Management
Managerial positions

Closing Date:

Closed
Senior Program Manager, Sustainable Health Financing
Country

Rwanda
City

Kigali
Type

Full Time
Program (Division)

Country Programs - Rwanda
Overview
The Clinton Health Access Initiative, Inc. (CHAI) is a global health organization committed to saving lives and reducing the burden of disease in low-and middle-income countries, while strengthening the capabilities of governments and the private sector in those countries to create and sustain high-quality health systems that can succeed without our assistance. For more information, please visit: http://www.clintonhealthaccess.org
Program and Position Overview

The Government of Rwanda strives to achieve Universal Health Coverage (UHC) by enabling equitable access to quality health services for their population as outlined in the Fourth Health Sector Strategic Plan (HSSP IV). This commitment has been made against a backdrop of rising health care costs and uncertainty around the future availability of donor funding. Acknowledging this, the Government aims to employ effective, equitable, efficient and sustainable health care financing approaches and inform reforms of existing financing mechanisms including the national insurance scheme.
CHAI Rwanda's Sustainable Health Financing (SHF) program works on a day-to-day basis with Government leadership in the Ministry of Health (MoH) and the Rwanda Social Security Board (RSSB). The goal of our program is to support the Government to sustainably finance and improve the Community Based Health Insurance (CBHI) scheme and address key challenges in the health sector, towards the goal of UHC. This includes support to the government to build and implement a comprehensive approach to upgrade and improve primary health care systems, through sustainable financing.
Position Overview
CHAI seeks a Senior Program Manager to lead CHAI Rwanda sustainable health financing programs, to drive the implementation of on-going workstreams and shape future work. The Senior Program Manager will be leading a team associates, senior associates, and technical advisors and will work closely with key decision makers of the MoH, RSSB, and Ministry of Finance to support them on their health financing priorities. This will include support to various health financing reforms and operational improvement initiatives, including a provider payment reform for PHC, and the revision of the CBHI benefit package.
As part of CHAI Rwanda Management team, the Program Manager will report to the Associate Director for Universal Health Coverage and will work closely with other CHAI teams at the country and global level, including in Health Financing; Health System Strengthening; Infections Diseases; Reproductive, Maternal, and Child Health; and others.  He or she will play a key role in shaping CHAI health financing and public health portfolio based on the technical support needs of the Rwanda government.
Responsibilities
Lead activities for CHAI Rwanda Sustainable Health Financing program and shape CHAI Rwanda health financing and public health portfolio together with the rest of CHAI Rwanda Management Team.
Act as a key advisor to government stakeholders to support them in the design and implementation of health financing interventions and reforms. Those will include, and not be limited to, the following:

An ambitious provider payment reform for primary health care providers
The institutionalization of an evidence-based process to revise CBHI health benefit package
The strengthening of donor coordination to support a sustainable domestic resource mobilization

Advise government on the development and implementation of a mid to long-term financing plan for primary health system strengthening, and help drive progress towards a stronger and more sustainable PHC system
Supervise a team of associates and technical advisors with diverse professional and educational backgrounds and work with HR to lead and support talent management and development initiatives.
Provide technical advice and oversight over the quality of deliverables and ensure that communications and work products that are shared externally meet CHAI standards.
Identify and develop medium-term action areas to address key public health issues in Rwanda and as needed, work with CHAI donors to mobilize funding to address these needs.
Pursue opportunities for collaboration with other CHAI teams, helping to build a cross-cutting community of practice within the country, region and organization.
Qualifications
Master's degree with at least 7-8 years of experience in a demanding environment, ideally in health financing, with increasing levels of responsibility and leadership. Experience in Sub Saharan Africa is highly preferred;
Program management experience, working end to end from strategy development to proposal development, through implementation, monitoring and evaluation and reporting, as well as program budgeting and operations;
Strong demonstrated project and team management skills and a passion for mentoring and coaching team members;
Excellent relationship management skills, including experience in developing and managing government relations. Strong ability to build consensus among diverse multi-stakeholder groups and the ability to work in a multi-cultural environment;
Self-starter with proven experience in launching new projects or initiatives and strong analytical skills;
Excellent organizational and management skills, including time management and project management;
Ability to manage multiple tasks simultaneously and prioritize and manage projects under pressure;
Strong quantitative, presentation and writing skills, including proficiency in MS Excel, PowerPoint and Word;
Strong work ethic, humility, and integrity;
Excellent working command of English language.
Advantages:
Experience in Health Financing and(or) Health systems strengthening and (or) Supply Chain Management, and management consulting;
Experience working with government authorities in developing countries, with experience in sub-Saharan Africa;
Experience working in public health and with international organizations;
Familiarity with a broad range of key global health issues, including Primary healthcare, health systems or health financing challenges in developing countries.
Fluency in French or Kinyarwanda.
#jobreference3 #region3
This vacancy is now closed.
However, we have found similar vacancies for you: