Senior Program Officer, TB
India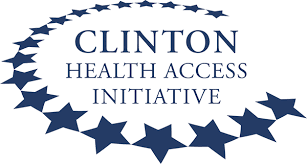 Organization: CHAI - Clinton Health Access Initiative
Location: India
Grade: Junior level - Entry Level - Open for both International and National Professionals
Occupational Groups:

Project and Programme Management
Malaria, Tuberculosis and other infectious diseases

Closing Date:

Closed
Senior Program Officer, TB
Country

India
Type

Full Time
Program (Division)

Country Programs - India
Additional Location Description

Patna, Bihar
Overview
The Clinton Health Access Initiative, Inc. (CHAI) is a global health organization committed to saving lives and reducing the burden of disease in low-and middle-income countries, while strengthening the capabilities of governments and the private sector in those countries to create and sustain high-quality health systems that can succeed without our assistance. For more information, please visit: http://www.clintonhealthaccess.org
CHAI, in partnership with its India affiliate William J Clinton Foundation (WJCF), works in close partnership with and under the guidance of the Ministry of Health and Family Welfare (MoHFW) at the Central and States' levels on an array of high priority initiatives aimed at improving health outcomes. Currently, CHAI works across projects to expand access to quality care and treatment for HIV/AIDS, Hepatitis-C (HCV), tuberculosis, cancer, and immunization.

Project Background

India has the highest burden of Tuberculosis (TB) in the world, accounting for more than 27% of the global TB incidence. Of the 2.8 million annual estimated incidence, more than half access diagnosis and care in the private sector, where there are significant gaps across the care cascade because of diagnostic delays, irrational and non-standardized regimens and catastrophic health expenditure to patients. 
India has outlined an ambitious agenda of eliminating tuberculosis by the year 2025. As outlined in the National Strategic Plan (2017-25), the cornerstone for India's TB elimination plans hinges on scaling up of public private mix (PPM) initiatives, rolling out incentives through Direct Benefits Transfer (DBT) and scaling up ICT based solutions.

Role
We are seeking a highly motivated individual with outstanding credentials for the role of Senior Program Officer. The individual will support the state health society in scaling up & sustaining the PPM initiative across the state. She/he will manage a small team and provide necessary technical, operational and management support to implement PPM initiatives. She/he will work closely with the State TB Office, National Health Mission, and other key stakeholders.

The Senior Program Officer will ultimately accelerate rollout of PPM initiatives, drive uptake of private sector notifications and DBT payments. We are seeking a highly motivated individual with outstanding credentials, strong analytical abilities, and communication skills. The candidate must be self-driven, entrepreneurial, adaptable and have a high level of comfort with ambiguity. They will be expected to lead a team and work independently with limited oversight. They must be able to push the thinking of program staff and drive results. CHAI places great value on relevant personal qualities: resourcefulness, responsibility, tenacity, independence, energy, and work ethic.
Responsibilities
Provide technical support to the State Tuberculosis Office to sustain PPM (Public Private Mix) Strategy for TB Control in the state of Bihar
Liaise with National Health Mission (NHM) and STO to drive contracting of PPM initiatives as per the Guidance Document on Partnerships
Report to the Grant Manager and support the state health society in program implementation, represent WJCF in key stakeholder meetings
Manage relationships with external partners/ vendors/ donors, Government, and other stakeholders
Directly manage a team of two (2) individuals to provide necessary technical, managerial, and M&E support to the program at the state and district level
Build and maintain relationships with key stakeholders at the state and district level, enabling quick rollout of the PPM initiatives, increase DBT uptake and provide necessary support on Research led initiatives
Work with the NTEP staff to facilitate availability of public sector commodities (diagnostics and FDCs) and streamline FDC supply chain mechanism for private sector patients
Support NTEP in roll out of DBT led interventions and scale up of ICT supported adherence systems
Support STO in periodically reviewing (and monitoring) of various PPM initiatives, DBT schemes & TB Indicators
Provide strategic guidance to implementing partners to improve program implementation effectiveness
Support the State office in ensuring building capacity of program staff to effectively manage the TB program
Work collaboratively with other program teams to identify opportunities and develop cross program responses to funding opportunities
Support in ideating & preparing proposals for potential TB projects
Other responsibilities as needed
Qualifications
Master's degree or PhD/higher qualification in a related field such as community medicine, public health, social work, or public health administration
At least 10 years of professional experience in demanding, results-oriented environments in the public sector and/or private sector
Ability to manage small teams
Prior experience working with health programs, work on TB will be an asset
Deep understanding of National Health Mission and other related public health programs
Demonstrated ability to advocate and drive change in large program settings
Strong collaboration skills and ability to work in cross functional teams
Strong command of English required regional Indian languages is an advantage
Strong communication skills, including development of compelling presentations with the ability to translate technical content and results into formats suitable for various audiences
Ability to work independently on complex projects and proactively manage projects with minimal supervision
#jobreference1 #region2
This vacancy is now closed.
However, we have found similar vacancies for you: