Technical Writer, Global Malaria Operations Team
United States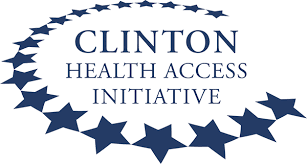 Organization: CHAI - Clinton Health Access Initiative
Location: United States
Grade: Mid level - Associate Level - Open for both International and National Professionals
Occupational Groups:

Operations and Administrations
Communication and Public Information
Translations and Languages
Malaria, Tuberculosis and other infectious diseases

Closing Date:

Closed
Technical Writer, Global Malaria Operations Team
Country

United States
Type

Full Time
Program (Division)

Infectious Disease - Global Malaria
Additional Location Description

Flexible across program countries, pending country leadership approval
Overview
The Clinton Health Access Initiative, Inc. (CHAI) is a global health organization committed to saving lives and reducing the burden of disease in low-and middle-income countries, while strengthening the capabilities of governments and the private sector in those countries to create and sustain high quality health systems that can succeed without our assistance. For more information, please visit: http://www.clintonhealthaccess.org.
CHAI's global malaria program provides direct technical and operational support to countries around the globe to strengthen their malaria programs and reduce the burden of this preventable, treatable disease. We support governments to scale up effective interventions for prevention, diagnosis, treatment, and surveillance, with the goals of sustainably reducing the number of malaria-related illnesses and deaths worldwide in the short term and accelerating progress towards malaria elimination in the long term.
Role Overview
The Technical Writer will be responsible for developing and editing a variety of materials that effectively articulate the work of CHAI's malaria program to both internal (CHAI country and global teams) and external (donors, partner organizations, governments) audiences. He/she will work closely with the Global Malaria Operations Director to develop a knowledge management and written communication strategy for the team that ensures best practices and lessons learned are appropriately documented and shared, and will lead implementation of that strategy across the team. This work will require the Technical Writer to build relationships and work cohesively with staff across the global malaria program. Writing assignments will include donor reports and proposals, content for CHAI annual reports, compelling case studies, and presentations, among others. The Technical Writer will be responsible for managing timelines with relevant content contributors.
A successful candidate will be highly motivated and hard working with exceptional organizational, problem-solving, and communication skills. CHAI places great value on relevant personal qualities including resourcefulness, tenacity, independence, patience, humility, and strong work ethic.
Responsibilities
Develop a knowledge management and written communication strategy for the global malaria program that outlines which projects should be documented, appropriate format(s) and content for the documentation, and how best to disseminate the resulting documents; revisit and revise the strategy as needed
Lead implementation of the knowledge management and communication strategy; this will involve working closely with program staff to develop and disseminate written documentation (e.g., case studies, slides) in order to facilitate knowledge sharing across the organization and with external partners
Contribute to the development and editing of donor proposals and reports, ensuring that content is clear, cohesive, and written with a consistent voice
Proofread and edit other program materials (e.g., white papers, reports, presentations, etc.) to ensure program deliverables meet high quality standards
Track publications completed by the team, and monitor progress on those in development or planned
Develop and implement a strategy for organizing best practice documentation in a way that is intuitive and easily accessible
Develop tools to facilitate knowledge management efforts within the team
Other responsibilities as needed
Qualifications
Bachelor's degree required
Minimum of three years of relevant work experience (e.g., science writing, editing, publishing, communications, or other relevant fields)
Proven technical writing, copywriting, and/or copy editing experience
Exceptional written communication skills, including the ability to develop and effectively communicate key messages, edit content provided by others in a way that improves readability yet maintains the intended messaging and intent, design visually-appealing documents, and prepare compelling presentations
Experience writing on complex topics in different styles and for various audiences
Demonstrated ability to rapidly absorb and synthesize a broad range of new information
Exceptional attention to detail
Proactive and self-driven, with a positive outlook and flexibility to work with individuals with different work styles and priorities
Entrepreneurial mindset, including the ability to work independently and propose and implement new forms of communications
Ability to handle multiple tasks simultaneously, set priorities, and organize and manage details
High level of proficiency in Microsoft Office, particularly Excel, PowerPoint, and Word
Experience with Box and/or other file management program
Advantages:
Master's degree in communications or public health
Familiarity with global health issues
Experience in publication process management and coordination
Experience in proposal development/writing
Empathic communicator, ability to see things from the other person's point of view
#jobreference2 #region1 #region2 #region3 #region4
This vacancy is now closed.
However, we have found similar vacancies for you: