Senior Associate, HIV and COVID-19 Financing
Malawi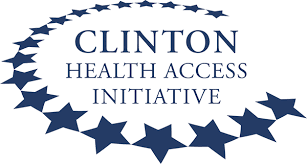 Organization: CHAI - Clinton Health Access Initiative
Location: Malawi
Grade: Mid level - Associate Level - Open for both International and National Professionals
Occupational Groups:

Public Health and Health Service
Economics
Administrative support
Banking and Finance
HIV and AIDS
Ebola
Malaria, Tuberculosis and other infectious diseases

Closing Date:

Closed
Senior Associate, HIV and COVID-19 Financing
Country

Malawi
City

Lilongwe
Type

Full Time
Program (Division)

Country Programs - Malawi
Overview
The Clinton Health Access Initiative, Inc. (CHAI) is a global health organization committed to saving lives and reducing the burden of disease in low-and middle-income countries, while strengthening the capabilities of governments and the private sector in those countries to create and sustain high quality health systems that can succeed without our assistance. For more information, please visit: http://www.clintonhealthaccess.org.
Program Overview:
CHAI's health financing program is working in 13 countries to support Ministries of Health to substantially and sustainably improve the access to essential health services for their populations. CHAI's Health financing teams supports the governments to address the challenges related to resource mobilization, equity and access of health services while aiming to achieve the universal health coverage (UHC). Africa is facing the health financing challenges, as donor contributions for health have plateaued, and in many countries are likely to decline in the coming years. Domestic resources for health are increasing, however the rate of growth in government spending dedicated to health fluctuates, therefore the robust health financing mechanism is required to provide the high quality services and improve health outcomes.
In this context, CHAI Malawi health financing team works with government of Malawi and key stakeholders to remove financing as a barrier to effective health care provision. Staff members work closely with the Ministry of Health to support evidence-based decision-making and design systems to mobilize sustainable resources and ensure those resources go as far as possible towards high-quality, equitable and affordable health services.
Position Summary:
The goal of the CHAI Health Financing program in Malawi is to support the government to progressively move towards universal health coverage through sustainably bringing more resources into the health sector and to ensuring they are distributed and utilized equitably, efficiently, and effectively for the delivery of high-quality health services.
In 2020, the Government of Malawi (GoM) launched its first version of the National COVID-19 Response Plan in April 2020. This multi-sectoral plan was aimed at preparing for a timely, coordinated pandemic response and to limit the spread of COVID-19 in the country. To support efforts in partner coordination and resource mobilization for Malawi's COVID-19 response, CHAI is supporting the Ministry of Health (MoH) to conduct a rapid resource mapping across Health Cluster partners, with the intention of capturing the financial resources in the health sector for the National COVID-19 Preparedness and Response Plan. Partner coordination is particularly relevant given current concerns and reports around management of funds.
The CHAI Malawi Health Financing team works closely with departments across the Ministry of Health (MoH), as well as disease control programs on HIV/AIDS, to provide technical assistance, develop analytical tools, and strengthen capacity to manage spending in Malawi's health sector.
CHAI Malawi seeks two Senior Associates, HIV and COVID-19 Financing based in Lilongwe, Malawi to help the Government of Malawi address critical funding shortfalls and inefficiencies in financing the health sector and specifically HIV and COVID-19 landscape. The Senior Associate will report to the Technical Advisor, Health System Strengthening, within the office's Health Systems Strengthening Cluster.
The Senior Associates will support the MoH, including the Department of HIV and AIDS (DHA), the National AIDS Commission (NAC), Department of Planning and Policy Development (DPPD), Program Implementation Unit (PIU) and other core stakeholders in the HIV and COVID-19 landscape. This challenging and rewarding position will have direct and immediate impact on the lives of thousands of citizens. It presents an opportunity to work with a committed government and group of stakeholders toward sustainable and efficient financing for health in Malawi.
Responsibilities
Reporting to the Technical Advisor, Health System Strengthening, this position will work in close collaboration with the Ministry of Health to strengthen HIV and COVID-19 financing systems in Malawi, strengthen the capacity of MoH, NAC, and other stakeholders. Responsibilities may include, but are not limited to:
Work closely with the MoH Department of HIV/AIDS (DHA), Department of Planning and Policy Development (DPPD), and the PIU to strengthen financial management for the GFATM grants and other HIV funding streams.
Develop tools and guidelines to monitor the budget and expenditures on a regular basis to improve the absorption rates of GFATM, Gavi and other funding for HIV and COVID-19.
Support PIU to fully operationalize its updated financial management and procurement manual and Standard Operation Procedures (SOPs) through designing required tools and processes alongside capacity building of PIU and civil society organizations (CSOs).
Support HIV Prevention Dialogue Committee and Technical Working Group (TWG) to discuss evidence informed priorities and financing.
Support National Aids Commission (NAC) to finalize and cost the forthcoming HIV Prevention Strategy 2020-25. And develop a costed HIV NSP and Prevention implementation plan and strengthening in-country coordination mechanisms to monitor implementation of the NSP and Prevention Strategy.
Support to the MoH/NAC in the implementation of the HIV prevention NSP priorities while collaborating with other stakeholders/ projects with common objectives.
Develop strategies for building capacity of national stakeholders to routinely undertake costing and prioritization exercises and embed a capacity building approach across the above activities.
Work closely with NAC and DHA to identify and develop tools to improve ability to effectively coordinate and manage the HIV response as per the goals and objectives included in the HIV NSP.
Support to District Health Management Teams (DHMTs) to strengthen sub-national and multi-sectoral district coordination mechanisms for HIV prevention alongside COVID-19
Support the MoH to develop evidence-based policies and linkage systems to HIV prevention programs as well as support integration of HIV prevention M&E tools into the regular broader HIV tools.
Support MoH to strengthen the data pipeline for COVID-19 commitments and expenditures from partners and government to enable efficient allocation of resources and targeted resource mobilization towards unfunded priorities in the national response plan.
Develop SoPs and guidelines for planning, budgeting, and management of public health emergency funds at both national and district level.
Support fund raising and resource mobilization activities/effort as assigned by immediate supervisor.
Work closely with the program team in the development of annual workplan, implement program activities as per the workplan and write a report.
Support the other CHAI teams in:

Routine supply chain monitoring, review, and utilization of data for programmatic decision making;
Working with MoH and partners to map and quantify all COVID 19 commodities;
Costing of COVID-19 commodities and supply chain plans using carefully assessed assumptions and fine-tuned models;
Strengthening national planning through supporting the MoH to routinely collect, analyze and review data on COVID-19 commodity consumption through participation in the supply chain core group.
Designing of additional supply chain tools necessary to improve the use of data for decision making, including design of data collection tools, leading data collection, managing and analyzing data sets, and presentation of analyses to support decision-making.

Perform any other duties assigned by the Technical Advisor, Health System Strengthening.
Qualifications
Master's degree in Economics, Health Economics, Public Health, Public Policy, Finance, or similar subject preferred; or Bachelor's degree with relevant experience will also be considered.
Minimum of five years of professional experience for master's holders and seven years of professional experience for bachelor's degree holder, at least three of which should be in finance, public health, health research, public policy, health economics, health financing, strategic management, or other relevant private and public sector experience.
Knowledge of the HIV and COVID-19 prevention, treatment, and care landscape.
Experience in costing and developing financial and/or epidemiological models.
Knowledge and experience in health systems and health financing and/or public sector financing, particularly in low- and middle-income countries.
Knowledge and experience in strategic planning.
Strategically minded and able to think creatively about long-term program goals and objectives, and the detailed steps necessary to achieve these goals.
Outstanding analytical skills and advanced proficiency with MS Excel, MS Word, and PowerPoint.
Structured thinker with experience analyzing complex datasets to identify key trends and to translate them into actionable options for decision makers.
Strong diplomatic and interpersonal skills and ability to build strategic relationships with government partners, donors, and other stakeholders at senior levels.
Self-motivated, excellent organizational skills and ability to work independently with minimal supervision under fast paced environment.
Demonstrated ability to deliver excellence in high-pressure situations, set priorities and adapt to rapidly changing environments.
Excellent organizational and problem-solving skills without need for extensive structural or operational support.
Strong writer, facilitator, and oral communicator; able to distill and explain complex concepts to varied audiences.
Advantages:
Experience working in resource-limited settings, in particular in Sub-Saharan Africa, and in a multicultural office environment.
Experience working with government ministries and/or multilateral or bilateral donors.
Experience in developing donor funding proposals.
Experience with programming/coding.
Experience conducting large-scale secondary research, analysis, and reporting.
Experience in shaping or contributing to national health policy decisions.
#jobreference2 #region3
This vacancy is now closed.
However, we have found similar vacancies for you: