Senior Associate, Health Systems Strengthening/Chargé(e) de Projet Senior, Renforcement des Systèmes de Santé
benin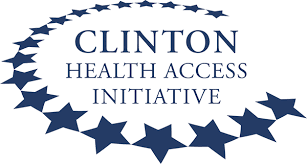 Organization: CHAI - Clinton Health Access Initiative
Location: benin
Grade: Mid level - Associate Level - Open for both International and National Professionals
Occupational Groups:

Public Health and Health Service
Administrative support
Project and Programme Management

Closing Date:
Senior Associate, Health Systems Strengthening/Chargé(e) de Projet Senior, Renforcement des Systèmes de Santé
Country

Benin
City

Cotonou
Type

Full Time
Program (Division)

Infectious Disease - Global Malaria
Overview
[Scroll down for English]
À propos de CHAI
Fondée en 2002 par le président William J. Clinton, la Clinton Health Access Initiative (CHAI) est une organisation de santé globale qui s'engage à renforcer les systèmes de santé dans le monde entier et à élargir l'accès aux soins et aux traitements contre le VIH/sida, le paludisme et d'autres maladies. CHAI agit comme un catalyseur pour mobiliser de nouvelles ressources et optimiser l'impact de ces ressources sur le terrain afin de sauver des vies, grâce à une meilleure organisation des marchés du médicament et autres consommables médicaux et à une gestion locale plus efficace. CHAI ne gère pas de programmes indépendants des systèmes nationaux et ne met pas en place pas de systèmes de santé parallèles. Au lieu de cela, CHAI répond à l'invitation des gouvernements pour les appuyer sur leurs priorités. Nous nous concentrons sur l'impact à grande échelle et avons obtenu des accords de réduction des prix pour divers traitement dans plus de 70 pays, y compris la réduction des coûts des tests de laboratoire de charge virale à hauteur de 50% en Afrique du Sud. Les équipes de CHAI travaillent avec plus de 30 gouvernements pour s'attaquer aux obstacles majeurs à des soins de santé efficaces.
À propos du programme
Le gouvernement Béninois a lancé des réformes à haut impact pour relever les défis en matière de politique et de système de santé, et accélérer les progrès vers la couverture sanitaire universelle et l'atteinte des objectifs de santé publique. Ces réformes visent à assurer la disponibilité de services essentiels de qualité à tous les niveaux de la pyramide sanitaire et surtout au plus près des populations, y compris dans les centres de santé et au sein des communautés. Elles comprennent par exemple une réforme ambitieuse du model de prestation de soins au niveau communautaire, le renforcement de la gestion financière y compris pour la mobilisation et l'utilisation de fonds domestiques et extérieurs, ainsi que la mise à l'échelle d'une assurance maladie ciblant les populations les plus défavorisées.
CHAI lance un programme ambitieux pour apporter une assistance technique au gouvernement pour la mise en place de ces réformes majeures et pour un renforcement continu du système de santé Béninois. Le programme comprend une assistance technique au niveau politique, ainsi qu'un soutien ciblé pour traduire ces réformes en réalité sur le terrain. Cet appui touche au financement de la santé ainsi qu'à divers autres volets du système de santé qui doivent être renforcés pour permettre l'accès universel à des soins essentiels de qualité.
Responsibilities
Rôle et responsabilités
CHAI recherche un/une chargé(e) de projet senior avec une expérience de gestion et des capacités d'analyse poussées pour fournir un appui technique de qualité au ministère de la Santé pour la conception et mise en œuvre des réformes de renforcement du système de santé. Le/la chargé(e) de projet senior sera basé(e) à Cotonou et interagira avec les principaux acteurs du gouvernement, les bailleurs de fonds, et le reste de la communauté locale et internationale au Bénin. Il/elle doit donc parler couramment le français et avoir d'excellentes compétences en matière de communication, de relationnel avec des acteurs séniors au niveau du ministère et du gouvernement.
Les programmes de CHAI étant relativement nouveaux au Bénin, le/la chargé(e) de programme senior jouera un rôle clé dans l'élaboration de futurs projets d'accès aux soins selon les besoins d'appui technique du gouvernement Béninois. Ainsi, il/elle devra avoir un esprit entrepreneurial et être à l'aise à opérer dans un environnement où tout n'est pas défini.
Les responsabilités sont les suivantes:
Agir en tant que conseiller stratégique auprès des hauts responsables du gouvernement et du ministère de la santé, en apportant un soutien aux stratégies et réformes clés en matière de système de santé
Soutenir le ministère de la santé dans l'élaboration de stratégie et de plans opérationnels visant à créer un système de santé primaire capable d'offrir des services essentiels de qualité aux populations du Bénin. Au cours de cet appui, concevoir et mettre en œuvre des évaluations et diagnostics du système de santé, qui viseront à aider le gouvernement Béninois à identifier les goulets d'étranglement au niveau des éléments clés du système de santé pour une prestation de services efficace au niveau des formations sanitaires et des communautés.
Estimer les futurs déficits de financement pour les priorités phares du gouvernement en prenant en compte les financement domestiques et extérieurs et proposer des solutions pertinentes pour la mobilisation de nouvelles ressources et la répartition efficace des ressources existantes.
Concevoir et réaliser des analyses de coûts et d'impact, ainsi que d'autres analyses quantitatives permettant d'évaluer les possibilités d'améliorer l'efficience, l'efficacité et la durabilité du financement de la santé au Bénin.
Assurer le transfert d'expertise vers les partenaires au niveau du gouvernement en matière d'analyse de données, notamment dans les domaines du calcul des coûts, de la modélisation de scénarios et de la budgétisation.
Rédiger des présentations et des rapports pour les parties prenantes internes et externes concernant le travail de renforcement du système de santé au Bénin.
Rechercher des opportunités de collaboration avec d'autres partenaires ainsi qu'avec d'autres équipes de CHAI dans la région et au niveau mondial.
Autres tâches potentielles assignées par le superviseur.
Qualifications
Un Master avec au moins 4-6 ans d'expérience dans un domaine pertinent (par exemple, financement de la santé, économie de la santé, gestion financière, systèmes de santé) dans le secteur public ou privé, avec des responsabilités croissantes.
Diplôme supérieur en économie de la santé, santé publique, politique publique ou autres disciplines pertinentes.
Expérience de travail en Afrique subsaharienne et de préférence en Afrique occidentale francophone et au Bénin
D'excellentes compétences en matière d'organisation et de gestion, notamment en ce qui concerne la gestion du temps et la gestion de projets. Une capacité à gérer plusieurs tâches simultanément et à établir des priorités et gérer des projets sous pression.
Compétences très fortes en matière d'analyse, de recherche et de présentation de données qualitatives et quantitatives, y compris une bonne maîtrise de MS Excel, PowerPoint et Word.
D'excellentes compétences en matière de gestion des relations, y compris une expérience dans le développement et la gestion de relations gouvernementales.
Excellentes compétences en matière de communication et de présentation, avec la capacité de rédiger de manière claire et concise, y compris pour des documents techniques tels que des plans nationaux et des directives.
Capacité à réfléchir de manière stratégique, à gérer l'ambiguïté et à travailler dans un environnement multiculturel en indépendance et avec un rythme de travail soutenu.
Autodidacte avec une expérience confirmée dans le lancement de nouveaux projets ou initiatives et un fort esprit d'analyse.
Capacité à apprendre rapidement sur de nouveaux sujets et à absorber et synthétiser un large éventail d'informations.
Une forte capacité à établir un consensus entre des groupes multipartites divers et une capacité à travailler dans un environnement multiculturel.
Une solide éthique de travail, d'humilité, d'intégrité.
Une maîtrise forte du français et un niveau d'anglais intermédiaire au minimum.
[ENGLISH BELOW]
Senior Associate, Health System Strengthening
About the Organization
The Clinton Health Access Initiative, Inc. (CHAI) is a global health organization committed to saving lives and reducing the burden of disease in low-and middle-income countries, while strengthening the capabilities of governments and the private sector in those countries to create and sustain high-quality health systems that can succeed without our assistance. For more information, please visit: http://www.clintonhealthaccess.org
About the Program
The government of Benin has launched ambitious reforms to address health policy and system challenges and accelerate progress toward universal health coverage and the attainment of public health goals. These reforms aim to ensure the availability of quality essential services at all levels of the health pyramid and particularly near the population, including in health centers and communities. They include, for example, an ambitious reform of the health care delivery model at the community level, the strengthening of financial management including the mobilization and use of domestic and external funds, and the scaling up of health insurance services targeting the most vulnerable populations.
CHAI is launching an ambitious program to provide technical assistance to the government to implement these major reforms and to continuously strengthen Benin's health system. The program includes technical assistance at the policy level, as well as targeted support to translate these reforms into reality on the ground. This support addresses health financing as well as various other components of the health system that need to be strengthened to enable universal access to integrated sexual and reproductive health and primary health care services.

Role and Responsibilities
CHAI is seeking a Senior Associate with extensive management experience and analytical skills to provide quality technical support to the Ministry of Health in the design and implementation of health system strengthening reforms. The Senior Project Officer will be based in Cotonou and will interact with key government stakeholders, donors, and the rest of the local and international community in Benin. He/she must therefore be fluent in French and have excellent communication and interpersonal skills with senior ministry and government actors.
As CHAI programs are relatively new in Benin, the Senior Program Manager will play a key role in the development of future access to care projects based on the technical support needs of the government of Benin. As such, he/she will need to have an entrepreneurial spirit and be comfortable operating in an environment where all is not defined.
The Senior Associate will have the following responsibilities:
Act as a strategic advisor to senior government officials and the Ministry of Health, providing support for key primary health system strategies and reforms.
Support the Ministry of Health in the development of strategy and operational plans to create a primary care health system capable of delivering quality essential services to the people of Benin. As part of this support, design and implement health system assessments and diagnostics that will help the Beninese government identify bottlenecks in key elements of the health system for effective service delivery at the facility and community levels.
Estimate future funding gaps for the government's top priorities, taking into account domestic and external funding, and propose relevant solutions for mobilizing new resources and allocating existing resources efficiently.
Design and conduct cost and impact analyses and other quantitative analyses to assess opportunities to improve the efficiency, effectiveness, and sustainability of health financing in Benin.
Transfer expertise to government partners in data analysis, including costing, scenario modeling, and budgeting.
Prepare presentations and reports for internal and external stakeholders regarding health system strengthening work in Benin.
Seek opportunities for collaboration with other partners as well as other CHAI teams in the region and globally.
Perform other duties that may be assigned by the supervisor.
Qualifications
Master's degree with at least 4-6 years of experience in a relevant field (e.g., health financing, health economics, financial management, health systems) in the public or private sector with increasing responsibility.
Advanced degree in health economics, public health, public policy or other relevant disciplines.
Experience working in sub-Saharan Africa, preferably in French-speaking West Africa and Benin.
Excellent organizational and management skills, including time management and project management. Ability to manage multiple tasks simultaneously and to prioritize and manage projects under pressure.
Very strong qualitative and quantitative data analysis, research and presentation skills, including proficiency in MS Excel, PowerPoint and Word.
Excellent relationship management skills, including experience in developing and managing government relations.
Excellent communication and presentation skills, with the ability to write clearly and concisely, including for technical documents such as country plans and guidelines.
Ability to think strategically, manage ambiguity, and work in a multi-cultural environment independently and with a fast pace of work.
Self-motivated with proven experience in launching new projects or initiatives and strong analytical skills.
Ability to learn quickly on new topics and to absorb and synthesize a wide range of information.
Strong ability to build consensus among diverse multi-stakeholder groups and ability to work in a multi-cultural environment.
Strong work ethic, humility, integrity.
Fluent French and at least an intermediate proficiency in English
#jobreference2 #region4