VAC-7262 Company Secretary & Legal Administrator
Gaza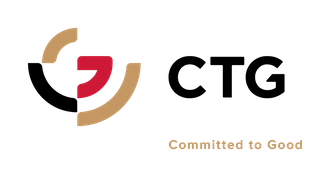 Organization: CTG - Committed To Good
Location: Gaza
Grade: Level not specified
Occupational Groups:

Legal - Broad
Administrative support
Children's rights (health and protection)

Closing Date: 2022-08-31
Job description

CTG overview

CTG staff and support humanitarian projects in fragile and conflict-affected countries around the world, providing a rapid and cost-effective service for development and humanitarian missions. With past performance in 17 countries – from the Middle East, Africa, Europe, and Asia, we have placed more than 20,000 staff all over the world since operations began in 2006.

CTG recruits, deploys and manages the right people with the right skills to implement humanitarian and development projects, from cleaners to obstetricians, and mechanics to infection specialists, we're skilled in emergency response to crises such as the Ebola outbreak in West Africa. Key to successful project delivery is the ability to mobilise at speed; CTG can source and deploy anyone, anywhere, in less than 2 weeks and have done so in 48 hours on a number of occasions.

Through our efficient and agile HR, logistical and operational services, CTG saves multilateral organisations time and money. We handle all our clients' HR related issues, so they are free to focus on their core services.

Visit www.ctg.org to find out more

Overview of position

The mission of CTG is to partner with the world's most effect humanitarian organisations to provide support in enabling the success of projects; to provide a duty of care to staff who operate in conflict-affected countries; and to ensure that all of our business practices remain ethical and uphold human rights.

Role objectives

The Company Secretary & Legal Administrator, will support the Client Services Director & General Counsel in ensuring the compliance of the company in all jurisdictions of operation, compliance with management systems and management of legal risk.

Expected output:

Specific responsibilities will include but not be limited to:

Conducting research and compiling reports on applicable company regulations and laws across all jurisdictions of operation

Conducting other legal research

Managing set ups of legal entities in new jurisdictions

Managing the compliance of existing legal entities' annual local audit and reporting requirements

Developing trackers so key filing and renewal deadlines are never missed

Drafting relevant legal documents (including but not limited to board resolutions, shareholder resolutions, articles of association)

Advising on and managing restructure of CTG's legal entity structure to ensure consistency and efficiency

Liaising with local legal counsel and experts

Keeping files organised and up to date in paper and/or electronic format

Ensure that all CTG supply chain has gone through due diligence, comply with the company's code of conduct, and work towards raising their standards

Supporting General Counsel and Legal Counsel with other legal administrative matters

Supporting Bid & Sales Team with information around legal entities as required for submissions

Assisting CTG Finance Teams on assisting with external Due Diligence, preparing requisite forms and all other documentation required by external corporations such as banks, auditors etc. 

Project reporting

This role reports to the Client Services Director & General Counsel but will be actively in communications and may receive directions with relevant stakeholders (including but not limited to the Legal Counsel, Tax Manager, Financial Controller, COO and CEO). 

Key competencies

The successful candidate will:

Be a self-starter and able to work independently with minimum supervision

Be comfortable handling large work load, working under time pressure, managing multiple issues at once

Have strong organisational skills – ability to follow up on issues and prioritise

Ability to manage various legal requirements – navigating, researching and using multiple legal systems, research tools, search engines etc.

Possess excellent attention to detail and accuracy

Have superior research skills

Demonstrate a high level of discretion with confidential matters

Have experience with online document management systems

Have business proficiency in computer systems and MS Office applications

Team management

This role has no team management responsibility.


Further information

Work experience:

3-5 years of demonstrable relevant experience.

Experience with a multinational company with entities in multiple jurisdictions.

Qualified solicitor (or equivalent) preferable

Experience with a multinational company with entities in multiple jurisdictions.

Experience in dealing with multiple jurisdictions, especially conflict-affected states, is an advantage.

 

Disclaimer: At no stage of the recruitment process will CTG ask candidates for a fee. This includes during the application stage, interview, assessment and training.