VAC-7564 EOTM Training & Mentoring Officer
Mali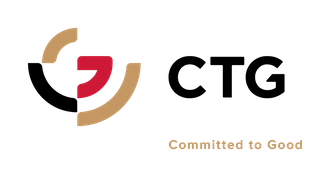 Organization: CTG - Committed To Good
Location: Mali
Grade: Level not specified
Occupational Groups:

Education, Learning and Training
Children's rights (health and protection)

Closing Date: 2022-08-31
Job description

CTG overview

CTG staff and support humanitarian projects in fragile and conflict-affected countries around the world, providing a rapid and cost-effective service for development and humanitarian missions. With past performance in 17 countries – from the Middle East, Africa, Europe, and Asia, we have placed more than 20,000 staff all over the world since operations began in 2006.

CTG recruits, deploys and manages the right people with the right skills to implement humanitarian and development projects, from cleaners to obstetricians, and mechanics to infection specialists, we're skilled in emergency response to crises such as the Ebola outbreak in West Africa. Key to successful project delivery is the ability to mobilise at speed; CTG can source and deploy anyone, anywhere, in less than 2 weeks and have done so in 48 hours on a number of occasions.

Through our efficient and agile HR, logistical and operational services, CTG saves multilateral organisations time and money. We handle all our clients' HR related issues, so they are free to focus on their core services.

Visit www.ctg.org to find out more

Overview of position

UNMAS CAR is a program under the general direction and oversight of UNMAS New York and implemented by UNOPS in accordance with UNOPS Financial Rules and Regulations. UNMAS CAR coordinates and provides explosive hazard management support including mitigation strategies, and operational activities including WAM / EOD training, EO awareness and Explosive Ordnance Disposal,

with UNMAS CAR coordinating and conducting Quality Assurance (QA) for all those activities.

UNMAS CAR may also be requested to support the Force with specialised training and Mentoring of EOD Troop Contributing Countries (TCC) and Search and detect training and mentoring of Infantry TCC's.

This last task includes a training phase for the TCCs deployed in CAR with a view to provide short term solutions to key concerns including lack of knowledge of TCCs, gaps in EO threat mitigation equipment, and delays in overall operability of the units.

Role objectives

Conduct Explosive Ordnance Threat Mitigation trainings in Bouar

(Bocaranga) and different locations in the other affected regions

Contribute to prepare and/or update the relevant training packages.

Prepare the relevant training aid kits.

Report about all training activities performed in the provided locations.

Propose all changing or training improvements assessed as necessary.

Debrief the trainees regarding the training objectives achievement.

Able to take over mentoring of the trainees for their first missions.

Possess a sound knowledge of the International Mine Action Standards

(IMAS) and International Ammunition Technical Guidelines (IATG's).

S/he shall be responsible for his/her travel arrangements and report to the

UNMAS CAR EOD Training Officer.

Other tasks as directed by the supervisor

Project reporting

One Progress Report due after 1 month and half after the beginning of training activities

One Final Report.

The EOTM Training/Mentoring Officer will update UNMAS staff on progress on a weekly basis

Weekly report detailing all activities conducted that week

Weekly report detailing future activities.

QA Reports and tracking report

Mission reports as required.

Key competencies

Experienced in EO threat mitigation field through police or military career or equivalent (required)

Thorough training and coordination of training experience (required)

Flexibility to adapt training phases to the framework and local context and to react as necessary

Decision making capability to face unexpected situations

Ability to work in multi-cultural context and environment

Ability to travel and work in harsh living conditions

Teamwork: Works collaboratively with colleagues to achieve the objectives of the Organisation Accountability.

Accountability: To comply with the Organisation's rules and procedures.

Ability to Plan and Organise: Identifies priority activities and assignments; adjusts priorities as required. Foresees risks and allows for contingencies when planning.

Analytical skills: Strong ability to analyse information and work under pressure.

Communication: Speaks clearly and effectively, both orally and in writing.

Client Orientation: Consider all those to whom the insured services as "clients" and seeks to see things from their perspective. Establish and maintain productive partnerships with clients by gaining their trust and respect.

Team management

N/A

Further information

Relevant experience is described as' experience in planning and coordinating Mine Action activities, specifically Search and Detect tasks, as well as EOTM related tasks,

Demonstrated experience in training, capacity building and Quality Management is required.

Knowledge of the International Mine Action Standards (IMAS) is required

Disclaimer: At no stage of the recruitment process will CTG ask candidates for a fee. This includes during the application stage, interview, assessment and training.