Vector Control & Entomological Surveillance Associate, Honduras
Tegucigalpa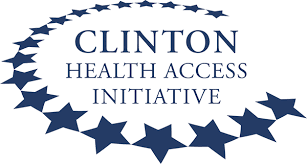 Organization: CHAI - Clinton Health Access Initiative
Location: Tegucigalpa
Grade: Mid level - Associate Level - Open for both International and National Professionals
Occupational Groups:

Security and Safety
Malaria, Tuberculosis and other infectious diseases

Closing Date:

Closed
Vector Control & Entomological Surveillance Associate, Honduras
Program (Division)

Country Programs - Latin America and the Caribbean (LAC)
Overview
The Clinton Health Access Initiative, Inc. (CHAI) is a global health organization committed to saving lives and reducing the burden of disease in low-and middle-income countries, while strengthening the capabilities of governments and the private sector in those countries to create and sustain high-quality health systems that can succeed without our assistance. For more information, please visit: http://www.clintonhealthaccess.org.
CHAI is an Equal Opportunity Employer, and is committed to providing an environment of fairness, and mutual respect where all applicants have access to equal employment opportunities. CHAI values diversity and inclusion, and recognizes that our mission is best advanced by the leadership and contributions of people with diverse experience, backgrounds, and culture.
CHAI's global malaria program provides direct technical and operational support to countries around the globe to strengthen their malaria programs and reduce the burden of this preventable, treatable disease. We support governments to scale up effective interventions for prevention, diagnosis, treatment, and surveillance, with the goals of sustainably reducing the number of malaria-related illnesses and deaths worldwide in the short-term and accelerating progress towards malaria elimination.
In Honduras, CHAI provides strategic, technical, and operational assistance to Ministry of Health (MoH) with a long-term goal to enable Honduras to achieve malaria elimination. Honduras has a goal of eliminating malaria by 2025 The overall objective of CHAI's malaria work in Honduras is to ensure the MoH has evidence-based strategies, strong operational plans, and necessary financial resources to effectively implement interventions for elimination. CHAI works closely on a day-to-day basis with the Ministry of Health of Honduras at central and regional levels to strengthen planning and tracking effective vector control campaigns.
Overview of Role
CHAI seeks to recruit a highly motivated team member to expand and coordinate our efforts to optimize the coverage, impact and cost-effectiveness of vector control interventions in Honduras and corresponding entomological surveillance. More specifically, the Associate will support the Ministry of Health in its efforts to strengthen evidence-based planning, targeting, implementation and monitoring of vector control strategies.
This role will report directly to CHAI's Country Manager in Honduras. Technical backstopping will be provided by CHAI's Regional Technical Advisor on Vector Control and Entomological Surveillance. The candidate must be able to multi-task, work independently, and build strong relationships to consolidate CHAI's partnerships and drive progress. Furthermore, the candidate must have deep personal commitment to producing results, and willingness to travel to relatively remote regions with limited infrastructure and medical care. Additionally, the candidate will be highly motivated with robust organizational, problem-solving, and communication skills. CHAI places great value on relevant personal qualities including resourcefulness, tenacity, independence, patience, humility, and strong work ethic.
Responsibilities
Provide technical and operational support with designing, planning, budgeting, implementing, monitoring and evaluating vector control interventions and corresponding entomological surveillance. This will include:
Work directly with governmental malaria programs to identify operational gaps and devise context-appropriate, evidence-based solutions
Collaborate with governmental staff and the Pan American Health Organization to identify key impediments to malaria elimination
Support efforts to strengthen and optimize entomological surveillance and insecticide resistance monitoring through development of technical guidelines, training materials and training of technicians
Help develop operational plans, operating procedures, and associated training materials for vector control activities
Support collection of entomological, insecticide resistance, LLINs durability and residuality IRS monitoring data, analysis, interpretation and their use to inform decisions
Support government efforts to establish routine systems and processes to track the coverage and use of vector Control Interventions
Serve as a trusted adviser to government on issues related to vector control and entomological surveillance, specifically to translate corresponding normative guidance and field-informed evidence into practical programs. Developing and/or updating vector control technical content in national strategic plans, global fund proposals, guidelines, and policies, operational plans, training materials and reporting tools
Proactively develop and maintain strong working relationships with key stakeholders across government and non-governmental organizations in country
Support with dissemination of data and learnings via publications and summary decks to internal and external audiences
Other responsibilities as needed
Qualifications
Degree in biology, public health, global health, entomology, veterinary medicine, or a related field and 3-5 years of experience in a demanding private sector environment, such as strategy consulting, or in a public sector advisory position
Written and verbal fluency in Spanish and English
Able to travel frequently (~50% time)
Strong quantitative, presentation, and writing skills, including fluency in MS Excel, PowerPoint, and Word
Excellent written and oral communications skills, including report-writing skills
Excellent organization and management skills, including time management and project management
Demonstrated ability to work independently in unstructured settings and to adapt to new environments and challenges
Ability to handle multiple tasks simultaneously and set priorities in remote settings
Ability to be effective, patient, and thoughtful in high-pressure situations
Ability to work in a fast-paced and multicultural environment
Demonstrated ability to quickly learn and act upon technical information
Demonstrated ability to translate scientific knowledge into actionable insights for decision-making
Comfort and flexibility to work independently with a diverse set of counterparts
Advantages
An MPH or MS in public health, or experience working in public health, particularly international health/health policy and management
Experience in vector control and/or entomological surveillance
Experience working in developing countries, particularly on health related issues
Experience working with governments and institutions
#jobreference2 #region1
This vacancy is now closed.
However, we have found similar vacancies for you: