VAC-7921 Midwifery Mentors
Tripoli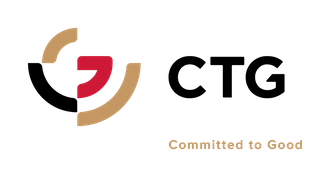 Organization: CTG - Committed To Good
Location: Tripoli
Grade: Level not specified
Occupational Groups:

Public Health and Health Service
Medical Practitioners
Children's rights (health and protection)

Closing Date: 2022-08-16
Job description

CTG overview

CTG staff and support humanitarian projects in fragile and conflict-affected countries around the world, providing a rapid and cost-effective service for development and humanitarian missions. With past performance in 17 countries – from the Middle East, Africa, Europe, and Asia, we have placed more than 20,000 staff all over the world since operations began in 2006.

CTG recruits, deploys and manages the right people with the right skills to implement humanitarian and development projects, from cleaners to obstetricians, and mechanics to infection specialists, we're skilled in emergency response to crises such as the Ebola outbreak in West Africa. Key to successful project delivery is the ability to mobilise at speed; CTG can source and deploy anyone, anywhere, in less than 2 weeks and have done so in 48 hours on a number of occasions.

Through our efficient and agile HR, logistical and operational services, CTG saves multilateral organisations time and money. We handle all our clients' HR related issues, so they are free to focus on their core services.

Visit www.ctg.org to find out more

Overview of position

Through the project titled advancing nursing and midwifery Services in Libya and funded with the generous support of European Union in Libya, UNFPA and MOH institutions have observed that midwives who are graduated from midwifery education institutions are not receiving regular supportive supervision through their teachers during first two years after graduation therefore most of them forget what they have learned during studies from standard skills. This has resulted in lack of self-confidence during performance of skills, lack of awareness on the up-to-date knowledge and lack of guidance/mentors which makes this largest cadre of MOH vulnerable to wrong practices especially in remote areas. Therefore, UNFPA has launched an innovative mentorship program for newly graduated and deployed midwives to improve quality of services and strengthen the nursing and midwifery profession in Libya. This mentorship programme is to strengthen ongoing in-service midwifery education programs for capacity building of newly graduated midwives and midwifes that are serving in their working places i.e. clinics, PHCs and hospitals. The mentorship process should strengthen the quality of health services at all levels of health system, and focus on identifying, solving problems, facilitate provision of resources, support the implementation of standards, improve teamwork and communication.

Location: Consultants will be hired in Tripoli, Sebha, Ghat or areas identified by MOH and will work closely with Midwifery and Nursing Association, Medical Manpower Directorate of MOH, Midwifery and Nursing training institutions in Tripoli and other relevant authorities in Libya.

Travel costs UNFPA Libya will pay:

Relevant trip costs to the duty sites between Tripoli and clinical sites and cover for boarding, lodging and logistics through our implementing partners if necessary 

Or Daily Substance Allowances (DSA) will be paid to cover for local transportation, boarding and lodging in Tripoli and in major cities if required

Remuneration UNFPA Libya will pay:

Consultancy fee commensurate with the assignment and level of experience of the consultant 

Daily Subsistence Allowance (DSA) in line with UN standards rate for the assigned destination in Libya

Payment will be made on monthly basis after the complete submission of required documents i.e. attendance sheets, monthly progress report, plan and analysis. 

UNFPA reserves the right to withhold all or a portion of payment if performance is unsatisfactory, if work/outputs are incomplete, not delivered or for failure to meet deadlines.




Role objectives

The Objectives of this assignment is to mentor locally deployed nurse-midwives and / or midwifes in targeted health facilities to enable and capacitate evidence based respectful midwifery-led care with in an interdisciplinary team for the host community girls including from among the vulnerable groups like migrants, refugees and internally displaced population. This mentorship assignment will be conducted in compliance with the ICM definition that says Mentorship is "A reciprocal learning relationship in which a mentor and mentee agree to a partnership where they work together toward achievement of mutually defined goals that will develop a mentee's skills, abilities, knowledge and/or thinking".

Functional midwifery services with all the required components as per the standards of ICM/WHO and the skills set. 

Trained midwives / nurse-midwives are actively practicing the following activities in targeted health facilities 

Antenatal care 

Intrapartum care 

Postnatal care 

Newborn care o FP Services and counselling 

STI management (OPD) o Female OPD 

Registration 

Growth Monitoring 

Mental Health / GBV

Health Education 

Midwives / nurses are able to maintain registration, reporting and referral documents for the following: 

Post-partum haemorrhage 

Prolonged Labour 

Mal-presentation

Severe PE/eclampsia 

Early pregnancy bleeding 

Asphyxias 

Management of Sick New-born 

Post-partum infections 

Midwives and nurse are provided with Learning Resource Packages (LRPs) on 

Infection Prevention 

IMCI chart o Basic Maternal & newborn care 

Managing complications of pregnancy childbirth 

Managing new-born problems 

Strengthened knowledge, skills set and attitude of midwives in the targeted health facility


Project reporting

RH Programme Specialist


Key competencies

 At least 2 year's full scope clinical midwifery / OBGYNs experience. Preferably a registered and Licenced Midwife/Nurse with public health knowledge. Possessing an advanced university degree in midwifery & nursing sciences is an advantage. 

Be able to deploy to the training site location for a minimum of 42 days. 

Proven experience with mentoring and trainings and technical knowledge of ICM/WHO guidelines on nursing and midwifery skills & competencies.

Technical knowledge of current development in sexual and reproductive health 

Sensitivity to cultural diversity, strong negotiating, and communication and advocacy skills, report writing skills. 

Previous work experience in Libyan health sector is preferred 

Previous work experience with UNFPA, WHO and ICM in relevant areas is an asset

Must know Arabic language and working knowledge of English is a great advantage


Team management

Under the overall guidance of the UNFPA's Reproductive Health Specialist, the consultant will work in close collaboration with UNFPA Technical team and the Head of the assigned Departments in MOH relevant to Nursing and Midwifery Professions i.e. MMDC, Nursing and Midwifery Association and UNFPA partners UNFPA's payroll management agency will provide the consultants with the following: i. In-country guidance regarding transportation and help in facilitating the accommodation ii. Relevant documentation and support meetings with partners when and where necessary iii. Internet and working space during her working hours in UNFPA country office – Libya iv. Processing the payment instalments and completing all its required documents.


Further information

Mentor is expected to be a highly experienced and educated obstetric gynaecologist / midwives to provide on the job trainings (improve hands on practice) to less experienced midwives in targeted health facilities. The mentor has to know nursing and midwifery standard education curriculum and practice. Mentor should help to align well midwifery practice and approaches to the standards of care, and the mentoring relationship should reflect the principles found in ICM's Philosophy and Model of Midwifery Care and International Code of Ethics: respect, trust, equity, shared control, self-determination, participation and partnership. The mentor will utilize The mentor will have to visit the targeted health facility for 42 days in 3 cycles. The first visit to targeted midwife in health facility will compose of 12 working days to assess knowledge, skills and attitude and work environment of the targeted health facility. The mentor has to apply harmonized quality improved tools (HQIP). In the first visit a baseline assessment should be conducted to identify gaps and this will be followed up by on the job mentoring of the midwives / nurse-midwives in targeted health facility to enable them to provide high quality and respectful health care services. In this cycle of the visit the mentee (employed midwives) should be able to provide health care services independently for an action period of two months. After the first action period, mentor should visit the health facility for 12 additional days and carryout midline assessment to measure the progress, identify and address gaps by the provision of on-the-job mentoring to midwife/midwives of the targeted health facility. The same will happen following another two-months action period, for the end line assessment it will also take 12 working days. During each action periods, mentees will be supported by e mentoring. SMS reminders and phone calls will be made when the mentorship program materials are being reviewed and updated, as well as, during the mentorship program, in consultation with the mentors, based on needs identified. SMS reminders will be sent to mentees during each of the three-month action periods to accomplish and report on the assigned tasks on a regular basis. The e-follow up will also provide on call support i.e. advice, counselling and referral guidance. UNFPA in collaboration with nursing and midwifery association and the ministry of health (MMDC directorate) will conduct joint monitoring to oversee the progress and ensure the quality of mentoring is assured. Regular communication will be conducted with mentees, mentors and the head of the health facilities to ensure that high standards are maintained and the support is bound to agreed timetable.

 


Disclaimer: At no stage of the recruitment process will CTG ask candidates for a fee. This includes during the application stage, interview, assessment and training.