VAC-7923 Consultancy to Develop Nursing & Midwifery Regulation Set For the Nursing & Midwifery Council in Libya
Tripoli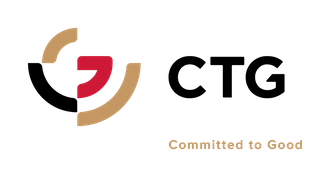 Organization: CTG - Committed To Good
Location: Tripoli
Grade: Level not specified
Occupational Groups:

Public Health and Health Service
Medical Practitioners
Children's rights (health and protection)

Closing Date: 2022-08-16
Job description

CTG overview

CTG staff and support humanitarian projects in fragile and conflict-affected countries around the world, providing a rapid and cost-effective service for development and humanitarian missions. With past performance in 17 countries – from the Middle East, Africa, Europe, and Asia, we have placed more than 20,000 staff all over the world since operations began in 2006.

CTG recruits, deploys and manages the right people with the right skills to implement humanitarian and development projects, from cleaners to obstetricians, and mechanics to infection specialists, we're skilled in emergency response to crises such as the Ebola outbreak in West Africa. Key to successful project delivery is the ability to mobilise at speed; CTG can source and deploy anyone, anywhere, in less than 2 weeks and have done so in 48 hours on a number of occasions.

Through our efficient and agile HR, logistical and operational services, CTG saves multilateral organisations time and money. We handle all our clients' HR related issues, so they are free to focus on their core services.

Visit www.ctg.org to find out more

Overview of position

The overall objective of this assignment is to assist Libya Nursing and Midwifery council and relevant departments to develop specialized nursing and midwifery regulatory set / Act for Libya and its relevant regulatory and implementation tools in Libya. The goal of this regulatory framework is to protect the public (especially women and families) by ensuring that safe and competent midwives and nurses provide high standards of nursing and midwifery care in Libya and thus improving the status of the health of mothers, babies and population.

The consultant will be based in Tripoli and will work closely with Midwifery and Nursing council and authorities in Libya.


UNFPA's payroll management agency will provide the consultants with the following:

i. In-country guidance regarding transportation and help in facilitating the accommodation

ii. Relevant documentation and support meetings with partners when and where necessary

iii. Internet and working space during her working hours in UNFPA country office – Libya iv. Processing the payment instalments and completing all its required document

Travel costs UNFPA Libya will pay: 

A round trip economic air ticket between the originating city/duty station and Tripoli, Libya as well as visa fees

Daily Substance Allowances (DSA) will be paid to cover for local transportation, boarding and lodging in Tripoli and in major cities if required 

Additional days (DSA for Tunis) might be paid in case the consultant is required to obtain his/her visa from Tunis.

Remuneration UNFPA Libya will pay:

Consultancy fee commensurate with the assignment and level of experience of the consultant 

Daily Subsistence Allowance (DSA) in line with UN standards rate for Tripoli – Libya and if required for stay in Tunis for visa or potential workshops 

30% of the payment will be made up on receipt of the inception report with detailed timeline

30% of the payment will be made up on receipt of first draft of the regulation. 

30% of the payment will be paid up completion and approval of above documents and the costed action plan 

10% of the remaining amount will be paid at submission of final report and completion of the contract. 

UNFPA reserves the right to withhold all or a portion of payment if performance is unsatisfactory, if work/outputs are incomplete, not delivered or for failure to meet deadlines


Role objectives

1. Propose an acceptable methodology for assisting the N&M council to develop an inclusive national specialized nursing and midwifery regulation set with all its key elements for the council and / or propose potential realignment with globally acceptable standards in closer consideration of the needs in Libya.

2. Assist nursing and midwifery council in defining the scope of midwifery and specialized nursing practices and facilitate the finalization of the terms of reference of specialized nurses (SRMNH and Mental health) and midwives in Libya.

3. Assist with specialized nursing and midwifery entry exam criteria

4. Assist in defining the codes for ethical and professional conduct in specialized Nursing and Midwifery for Libya

5. Provide technical assistance in developing accreditation mechanism and build up the capacity of Libyan regulators and nursing and midwifery leaders to apply and implement the mechanism

6. Propose a clear institutional setup required for the effective implementation of the act and regulatory framework. 


Project reporting

RH Programme Specialist


Key competencies

 Registered Midwife/Nurse and a public health professional 

Advanced university degree in midwifery & nursing sciences, health care sciences, public health. 

At least five (5) years of professional experience in developing polices and strategic plans for health programmes 

Experience in designing and implementing of Nursing and midwifery regulatory frameworks

Experience in conducting desk reviews, researches and data analysis. 

Sensitivity to cultural diversity, good analytical, negotiating, and communication and advocacy skills, report writing skills. 

Management and coordination experience in terms of handling multi-sectoral communication as well as multi-various stakeholders 

Excellent writing, analysis and communications skills in English 

Previous work experience in Libya, Arab Countries or post-conflict countries is preferred 

Previous work experience with UNFPA and ICM is an asset 

Knowledge of Arabic is a great advantage


Team management

Under the overall guidance of the UNFPA's Representative in Libya and direct supervision of the Reproductive Health Specialist, the consultant will work in close collaboration with UNFPA Technical Specialist and the Head of the assigned Departments in the Nursing and Midwifery Council.

A working team identified by the Council, MOH and UNFPA programme staff will provide guidance to the consultant on a day to day basis. The government technical official (Leaders in Nursing and Midwifery Council) will chair and UNFPA will provide regular support to the team. The Chair is responsible for approving all circulars, communication and clarifications made by the consultant to all members of the team. The final approval of the regulation lies with the Nursing and Midwifery Council. The consultant will be required to work together with the working team in seeking any clarifications and technical advice 


Further information

The UNFPA's contractor / payroll management agency (CTG) will facilitate the process for obtaining security clearance for the International Consultant prior to arriving in Libya. UNFPA's Contractor / payroll management agency (CTG) will facilitate the Visa process together with MOH Libya The expert is responsible for his/her own working tools and space such as laptop, printing and internet connection. The expert must note that UNFPA cannot offer computer equipment for the purposes of this assignment. Depending on UNSMIL SIOC and UNFPA approval the consultant might be required to work from UNFPA country office in Tripoli and will be required to attend to several meetings given that COVID19 situation allows. The expert must take the necessary measures to ensure the visibility of UNFPA and EU as the donor for this project. All reports records or materials acquired, compiled or prepared by the expert in the performance of the contract shall be the absolute property of UNFPA. The expert shall, upon completion of the contract, deliver all such documents and data to UNFPA. The expert may not retain copies of such documents and data and shall not use them for purposes unrelated to the contract without the prior written consent of UNFPA. The expert shall not publish articles relating to the services or refer to them when carrying out any services for others, or divulge information obtained from UNFPA, without the prior written consent of UNFPA. Any results or rights thereon, including copyright and other intellectual or industrial property rights, obtained in performance of the Contract, shall be the absolute property of UNFPA, which may use, publish, assign or transfer them as it sees fit, without geographical or other limitation, except where intellectual or industrial property rights already exist. Experts will mainly follow the Libyan civil servant calendar which marks as week end the day of Friday and Saturday. In case a national holiday falls during the period the experts are in Libyan agreement needs to be asked for from UNFPA. A 5-day working week has been taken into account while calculating fees and perdiems.


Disclaimer: At no stage of the recruitment process will CTG ask candidates for a fee. This includes during the application stage, interview, assessment and training.