VAC-7933 Mid Level - Field Monitor
Puntland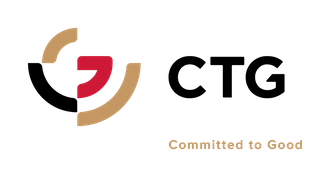 Organization: CTG - Committed To Good
Location: Puntland
Grade: Mid level consultancy
Occupational Groups:

Children's rights (health and protection)

Closing Date: 2022-08-11
Job description

CTG overview

CTG staff and support humanitarian projects in fragile and conflict-affected countries around the world, providing a rapid and cost-effective service for development and humanitarian missions. With past performance in 17 countries – from the Middle East, Africa, Europe, and Asia, we have placed more than 20,000 staff all over the world since operations began in 2006.

CTG recruits, deploys and manages the right people with the right skills to implement humanitarian and development projects, from cleaners to obstetricians, and mechanics to infection specialists, we're skilled in emergency response to crises such as the Ebola outbreak in West Africa. Key to successful project delivery is the ability to mobilise at speed; CTG can source and deploy anyone, anywhere, in less than 2 weeks and have done so in 48 hours on a number of occasions.

Through our efficient and agile HR, logistical and operational services, CTG saves multilateral organisations time and money. We handle all our clients' HR related issues, so they are free to focus on their core services.

Visit www.ctg.org to find out more

Overview of position

Our client has engaged CTG to provide monitoring activities in Somalia. As a monitoring partner to our client, CTG is responsible for monitoring food chain management & providing program support functions. the operation aims to save lives & protect livelihoods in emergency & early recovery situations. It also aims to prevent acute hunger & invest in disaster preparedness & mitigation measures. Activities under this operation will include:

General Food Distribution (GFD / TSFP protection ration / wet feeding).

Food for work / assets / training.

Maternal child health & nutrition.

Institutional feeding (inpatient / family).

School meals / take home ration.

Role objectives

Monitor the implementation of the assistance program in the province in close collaboration with the CPs.

Monitor & review food deliveries, storage, transport & distribution at the designated sites & verify if the amounts received have been properly recorded, damaged or suspected to be damaged.

Conduct community level hut / head counts & review beneficiary verification at the field level.

Supervise the efficient distribution of the food items at the site & ensure proper distribution of entitlements & verify appropriate entitlements are distributed.

Undertake post distribution monitoring by obtaining beneficiary perspective & feedback reports.

Conduct market price data collection & review delivery & visitation of FDP.

Collect information & assess NGO's capacity based on criteria / checklist.

Monitor handover of food between transporters & Cooperating Partners (CPs) or FAM reporting & discrepancies between physical arrival & delivery documents, including transport arrival according to plan, cargo inspections, waybills, report on weighing, etc.

Identify any concerns with the food distribution arrangements & report them to the Team Leaders or directly to the (Deputy) Field Monitor.

Ensure Field Level Agreement (FLA) compliance by checking that CP has staff on the ground in accordance with the terms of the FLA & budget as well as security of the distribution point, beneficiary, etc.

Provide accurate reports to the TL in the formats provided.

Project reporting

This role will report to the Team Leader (TL) & will be remotely monitored by the Field / Deputy Coordinator.

Key competencies

Bachelor's Degree in relevant discipline or equivalent field experience.

Minimum of 5 years of demonstrable relevant M&E experience & / or minimum of 5 years of demonstrable relevant food security experience.

Minimum of 5 year of experience in Africa (essential).

Fluency in English & Somali (local dialects) are essential.

A thorough knowledge of UN rules, regulations & procedures will be a significant advantage.

Must be team oriented with good interpersonal skills & have an ability to communicate effectively, both written & orally.

Demonstrate ability to plan, organize, prioritize, follow through & evaluate assigned functions & duties.

Impeccable & proven reliability with an ability to remain focused under pressure with a commitment to hard work over protracted hours.

Must have thorough knowledge of MS systems such as Word, Excel & PowerPoint.

A working knowledge of MS Project & Outlook will be an advantage.

Dynamic & creative, using innovative approaches to overcome locally generated challenges.

Skill in independently adapting, interpreting & applying written & verbal guidelines.

Willingness & ability to travel extensively throughout the region.

Ability to start work immediately & at a short notice.

Team management

This role does not have any team management responsibility.

Further information

Working conditions include both office & field work.

Work may require weekend & evening work.

Work may require overnight travel.

Qualified female candidates are encouraged to apply for this role.

Disclaimer: At no stage of the recruitment process will CTG ask candidates for a fee. This includes during the application stage, interview, assessment and training.