VAC-7941 Program Assistant
Hargeysa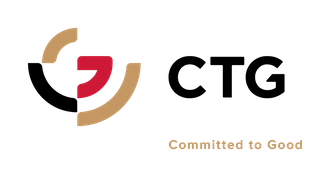 Organization: CTG - Committed To Good
Location: Hargeysa
Grade: Level not specified
Occupational Groups:

Administrative support
Children's rights (health and protection)
Project and Programme Management

Closing Date: 2022-08-17
Job description

CTG overview

CTG staff and support humanitarian projects in fragile and conflict-affected countries around the world, providing a rapid and cost-effective service for development and humanitarian missions. With past performance in 17 countries – from the Middle East, Africa, Europe, and Asia, we have placed more than 20,000 staff all over the world since operations began in 2006.

CTG recruits, deploys and manages the right people with the right skills to implement humanitarian and development projects, from cleaners to obstetricians, and mechanics to infection specialists, we're skilled in emergency response to crises such as the Ebola outbreak in West Africa. Key to successful project delivery is the ability to mobilise at speed; CTG can source and deploy anyone, anywhere, in less than 2 weeks and have done so in 48 hours on a number of occasions.

Through our efficient and agile HR, logistical and operational services, CTG saves multilateral organisations time and money. We handle all our clients' HR related issues, so they are free to focus on their core services.

Visit www.ctg.org to find out more

Overview of position

Under the overall supervision of MPA Program Manager in Mogadishu & the direct supervision of MPA National Program Officer in duty station, the Counter Trafficking (CT) Program Assistant will assist & support with overall MPA CT program activities in Puntland.

Role objectives

The selected candidate will perform the following duties:

Assist the daily activities of the CT activities in Puntland, this includes organizing & assisting with MPA Program Officer in Bossaso for relevant govt. & counterparts' meetings & events, collaborating with MPA Bossaso team & external partners on protection matters & promoting & applying our clients CT standards & procedures. 

Work very closely with MPA Program Officer in Bossaso for anything related to CT related activities, including awareness raising, identification, referral & case management according to our clients procedures & coordinating cases as necessary with relevant internal & external focal points. 

Organize & assist in facilitating CT meetings, workshops, seminars, trainings & conferences for MRC Bossaso, ECC, local & international partners & other relevant stakeholders. 

Maintain close collaboration & strengthen partnerships with relevant stakeholders such as govt. entities, national & international NGOs, etc. 

Contribute to CT related data collection, analysis & reporting by collating data, developing & / or using our clients tracking tools & drafting content in English (e.g. protection monitoring reports, CT situational updates, factsheets & other tools, sector reports). 

Provide logistical & administrative support, particularly as related to donor / expert visits & other similar activities related to abovementioned areas of responsibility. 

Assist with MPA Program Officer in Bossaso with informal translation & interpretation when requested. 

Perform other duties as may be instructed or required by the MPA Program Officer in Bossaso to ensure the full capacity & operation of the MPA in Bossaso team.

Project reporting

This role works under the overall supervision of MPA Program Manager in Mogadishu & the direct supervision of MPA National Program Officer in duty station, the CT Program Assistant will assist & support with overall MPA CT program activities in Puntland.

Key competencies

Bachelor's Degree or Diploma of Social Science, Social Work, Economics & / or a related field with minimum 2 years of relevant professional experience or minimum completion of High School Degree in the above fields with 4 years of relevant professional experience.

2 years' experience with excellent professional track record with at least 2 years of management level experience within NGO / private / public entities in Hargeisa, Somaliland.

Prior work experience in the fields of community development, CT, child protection, migration management related issues & community mobilization.

Proven experience in assessing training needs & building capacities of mixture of literate & illiterate project participants.

Must have prior work experience of atleasr 2 years in Africa.

Must be fluent in both English & Somal

With excellent oral & written communication skills.

Good Communication skills including oral & written & good command of English language.

Dependable professional with strong organisational & coordination skills, initiative, judgment & adaptability with significant levels of autonomy.

Demonstrated ability to effectively plan, setting priorities & meeting tight deadlines; results oriented approach to delivering work priorities.

Demonstrated commitment to continuous learning & professional development, ability to convert lessons learnt & experiences gained from delivering trainings in the field to improving the training approach.

Willingness, enthusiasm & experience in working with vulnerable & / or migrants / returnee communities with focus on their economic & social empowerment & reintegration.

Experience in similar capacity of CT / human smuggling related activities.

Respects & promotes individual & cultural differences, encourages diversity & inclusion wherever possible. 

Maintains high ethical standards & acts in a manner consistent with organizational principles / rules & standards of conduct. 

Demonstrates ability to work in a composed, competent & committed manner & exercises careful judgment in meeting day to day challenges. 

Develops & promotes effective collaboration within & across units to achieve shared goals & optimize results.

Produces & delivers quality results in a service oriented & timely manner, is action oriented & committed to achieving agreed outcomes. 

Continuously seeks to learn, share knowledge & innovate.

Takes ownership for achieving the organization's priorities & assumes responsibility for own action & delegated work.

Encourages & contributes to clear & open communication, explains complex matters in an informative, inspiring & motivational way.

Team management

This role has no team management responsibility.

Further information

Qualified female candidates are encouraged to apply for this role.

Disclaimer: At no stage of the recruitment process will CTG ask candidates for a fee. This includes during the application stage, interview, assessment and training.