Senior Associate, Essential Medicines and Oxygen Access
Asia and the Pacific: India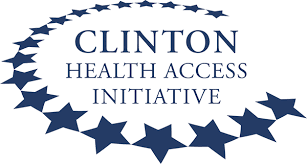 Organization: CHAI - Clinton Health Access Initiative
Location: Asia and the Pacific: India
Grade: Mid level - Associate Level - Open for both International and National Professionals
Occupational Groups:

Public Health and Health Service
Development Cooperation and Sustainable Development Goals
Administrative support
Medical Practitioners
Pharmacy
Ebola

Closing Date:
Senior Associate, Essential Medicines and Oxygen Access
Country

India
City

Bhopal
Type

Full Time
Program (Division)

Country Programs - India
Overview
The Clinton Health Access Initiative, Inc. (CHAI) is a global health organization committed to saving lives and reducing the burden of disease in low-and middle-income countries, while strengthening the capabilities of governments and the private sector in those countries to create and sustain high-quality health systems that can succeed without our assistance. For more information, please visit: http://www.clintonhealthaccess.org

CHAI is an Equal Opportunity Employer, and is committed to providing an environment of fairness, and mutual respect where all applicants have access to equal employment opportunities. CHAI values diversity and inclusion, and recognizes that our mission is best advanced by the leadership and contributions of people with diverse experience, backgrounds, and culture.
CHAI, in partnership with its India affiliate William J Clinton Foundation (WJCF), works in close partnership with and under the guidance of the Ministry of Health and Family Welfare (MoHFW) at the Central and States' levels on an array of high priority initiatives aimed at improving health outcomes. Currently CHAI works across projects to expand access to quality service, prevention, diagnostics, care, and treatment for HIV/AIDS, Hepatitis-C, tuberculosis, vector borne diseases, nutrition, anaemia, pneumonia, diarrhoea, sexual and reproductive health, cancer, oxygen, COVID-19, AMR, immunization, disease surveillance, and safe drinking water.
Talent is the fundamental driver of WJCF's success in helping save lives and reduce the burden of disease. WJCF's organizational values reflect its relentless endeavour of hiring, nurturing, empowering, and celebrating diverse and high calibre individuals who come together to work as cohesive teams. WJCF places a high premium on providing its staff with an enabling environment that encourages entrepreneurship, humility, respect, equal share of voice and fosters high impact innovation to address some of the most challenging healthcare issues. 
Background

Since 2017, CHAI has been undertaking a large-scale effort to improve access to treatment for Pneumonia and Diarrhoea, which combined, kill over 1.5 million children every year across the world. Working with the governments of five-high-burden countries (India, Kenya, Uganda, Ethiopia and Nigeria) and leading global institutions, CHAI is supporting intensified efforts at both global and country levels to plan, resource, and implement effective interventions for scaling-up access to treatment for these conditions. This is achieved by supporting governments' efforts in improving access to oxygen and antibiotics for pneumonia, and zinc and ORS for diarrhoea. Additionally, CHAI's work has evolved to strengthen in-country systems for access to oxygen for treating hypoxemia; a public health challenge which has recently exponentially grown in urgency and criticality because of the COVID-19 pandemic.
In 2020, building upon the experience in improving "oxygen access" in U-5 pneumonia programs across LMICs, WJCF was well-poised to support MoHFW and state governments, including the Government of Madhya Pradesh (GoMP), to strengthen their medical oxygen ecosystem with the goal to improve the supply and use of high-quality oxygen services at all levels of health facilities. In line with the program objective to increase medical oxygen availability, access, and affordability, we have identified the most salient opportunities in improving reliable access to a comprehensive respiratory care treatment package. Our interventions aim to reduce maternal, child and overall mortality due to hypoxemia related causes, through support to state governments for strengthening of program policy and strategy, new technology introductions, infrastructure optimization, supply chain management, capacity building, and analytics-based decision making.
Position Summary
The Senior Associate, Essential Medicines and Oxygen Access will be responsible for co-developing state program implementation plan with the state and program leadership and oversee implementation progress of program in the state. The Senior Associate will also play a key role in stakeholder engagement at the state level. This role entails a combination of implementation management, team management, and high degree of stakeholder engagement. Based out of Bhopal, the Senior Associate will lead a high calibre team for achieving access goals and report to the state leader.   
We seek a highly qualified and motivated individual with strong analytical, quantitative, and program implementation skills and an exemplary record of team management. The successful candidate will have excellent communications skills, be able to function independently with flexibility in a dynamic and often uncertain situation, be self-motivated, can thrive in challenging environments, and have a strong commitment to excellence. We place great value on relevant personal qualities: resourcefulness, responsibility, tenacity, independence, energy, and work ethic.
Responsibilities
Monitor implementation of the EM O2 program in the state, ensuring consistent improvements in equitable access based on and support to government-led initiatives.
Support state program leadership to provide overall project management and oversight to ensure that expected deliverables and targets are achieved on time and on budget.
Coordinate with the other teams to exchange ideas and ensure timely delivery and progress on the envisaged operational plans.
Build and maintain trust-based relationships with GoMP stakeholders, and key partners at the state level.
Provide strategic insight at technical working groups and/or other high-level meetings/conferences as a representative of the organization.
Work with the program team to ensure high quality and up-to-date documentation of program activities and achievements.
Lead, guide, and mentor a high-powered team of motivated and entrepreneurial colleagues in the state.
Build the state program by continually developing capacity and skills of staff, identifying human resources needs and leading recruitment of new team members.
Work with leadership to further the scope of the program and identify new areas where the organization can deliver value, with significant beneficiary and policy impact to scale-up program implementation initiatives.
Undertake any other duties as requested by the state and program leadership.
Qualifications
Essential Educational Qualification:
5 to 6 years of experience in a demanding result driven environment in the private or public sector, with increasing levels of responsibility and leadership.
Master's degree in business administration, management sciences, public health or related field with exceptional problem-solving solving skills and analytical capabilities.
Skill Sets and Abilities:
Demonstrated success in developing relationships and coordinating various stakeholders/ interests (public sector engagement would be highly relevant).
Exceptional interpersonal skills and demonstrated ability to build strong professional relationships with a range of stakeholders in a challenging, multi-cultural environment.
Excellent oral and written communication skills, including ability to create persuasive presentations and written reports.
Demonstrated experience implementing complex projects.
Ability to work independently and effectively in high-pressure, fast-paced environment and handle multiple tasks simultaneously.
Ability to balance and find productive trade-offs between various tensions (personal style, incentives, timeframe).
High emotional intelligence, patience and thoughtfulness even in high-pressure, stressful situations.
Fluency in English and Hindi.
Preferred:
Prior experience of working in management consulting and/or public health especially governance, systems strengthening, financing and /or management of operations at sub- national level, or similar fast-paced, output-oriented environments.
Strong experience of engaging with government officials and multilateral organizations.
Knowledge of health systems strengthening and/or development/social sector consulting experience.
#jobreference2 #region2