Oxygen Scientist
Kinshasa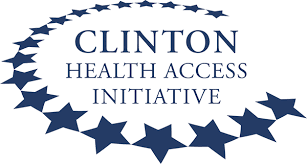 Organization: CHAI - Clinton Health Access Initiative
Location: Kinshasa
Grade: Senior level - Managerial Level - Open for both International and National Professionals
Occupational Groups:

Ebola
Scientist and Researcher

Closing Date:

Closed
Country

Democratic Republic of Congo

Program (Division)

Country Programs - Democratic Republic of Congo
Overview
The Clinton Health Access Initiative, Inc. (CHAI) is a global health organization committed to saving lives and reducing the burden of disease in low-and middle-income countries, while strengthening the capabilities of governments and the private sector in those countries to create and sustain high-quality health systems that can succeed without our assistance. For more information, please visit: http://www.clintonhealthaccess.org
CHAI is an Equal Opportunity Employer, and is committed to providing an environment of fairness, and mutual respect where all applicants have access to equal employment opportunities. CHAI values diversity and inclusion, and recognizes that our mission is best advanced by the leadership and contributions of people with diverse experience, backgrounds, and culture.
CHAI is seeking a highly motivated Oxygen Scientist, with a proven knowledge in management of the Oxygen issues, who can work with independence, flexibility, and urgency on multiple projects around oxygen supply and delivery in DRC. The Oxygen Scientist will work on and lead multiple work streams with key global and in-country stakeholders through technical assistance, data analysis, meeting coordination and training. Furthermore, they will engage with the Ministry of Health, health facilities, stakeholders, and partners. The candidate must be self-driven, adaptable, and have a high level of comfort with ambiguity. They must be self-assured, a fast learner, resilient, and a strong team player. CHAI places a high value on relevant personal qualities: resourcefulness, responsibility, tenacity, independence, energy, and work ethic.
This is a challenging, but rewarding position, which will have direct impact on the Oxygen supply and delivery sector in DRC. The Oxygen Scientist will benefit from working with a strong internal team and building on the deep and dynamic relationships that CHAI DRC has cultivated with the Ministry of Public Health.
Responsibilities
The Oxygen Scientist is a member of the Oxygen program team of the CHAI-DRC, responsible for planning, executing, monitoring, and evaluating all program activities. Theywill report directly to the Associate Director, Diagnostics and Supply Chain. This role requires strong technical, managerial, communication, and organizational skills.
The Oxygen Scientist will be based in Kinshasa, with the following specific responsibilities:
Collaborate with CHAI DRC team, the global CHAI Essential Medicines team, the Ministry of Health and relevant departments, and local partners to improve oxygen access and delivery as a common goal.
Contribute to the strengthening of the oxygen supply chain, infrastructure for diagnosis and treatment and equipment maintenance, including supporting the development of job aids, and training materials.
Provide analytical support particularly in areas of costing, scenario modelling, budgeting for oxygen interventions, analyzing technical challenges in the implementation of oxygen related interventions and any other quantification support as needed.
Facilitate monitoring and evaluation (M&E) for the current program, leveraging current analysis to drive action, as well as assisting with the development of sustainable M&E frameworks and tools for the Ministry of Health to see and manage data over the long term.
Support the Ministry of Health and relevant departments to coordinate and conduct oxygen-related trainings.
Identify new opportunities for relevant engagement and actively troubleshoot issues as they arise.
Conduct joint supervision visits to public hospitals at both national and subnational levels with relevant departments of MoH to monitor and evaluate gaps of key oxygen commodities for general respiratory care and COVID-19.
Collaborate with government to ensure skills transfer and government ownership.
Provide technical support to MoH in developing a strategic oxygen roadmap to expand access to oxygen beyond COVID-19 to cover treatment access to other SARI (Severe Acute Respiratory Infection).
Lead the installation and effective management of PSA in different provinces.
Lead the introduction and implementation of medical liquid oxygen in DRC.
Other relevant tasks as requested.
Qualifications
Medical degree or master's degree in public health, oxygen therapy, or a related field required
5+ years of relevant work experience in a demanding, results-driven environment; preferably oxygen supply or delivery
Proven ability to work collaboratively with host-country officials, donors, and other key stakeholders
Strong analytical skills and insight
Strong problem-solving and decision-making abilities
Excellent analytical (qualitative and quantitative) skills and communication (written and verbal) skills, including the ability to prepare and present compelling presentations and program planning and memo documents
Experience managing multiple tasks simultaneously, set priorities, and work independently at a fast pace with minimal structure
Ability to work effectively and independently in a multicultural and high-pressure environment
Professionally bilingual in English and French
Advantages:
Programmatic or clinical experience related to oxygen therapy
Understanding of market dynamics for oxygen
Good understanding of oxygen production
Experience working on public health-related issues, especially oxygen supply and delivery
Experience in supply chain areas such as eLMIS, quantification, and distribution to ensure an interrupted availability of health commodities
Demonstrated growth in responsibility in current or previous roles
Experience working in a multicultural office environment
#jobreference3 #region4
This vacancy is now closed.
However, we have found similar vacancies for you: