Program Manager, Maximum Impact Incubator
United States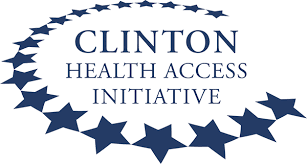 Organization: CHAI - Clinton Health Access Initiative
Location: United States
Grade: Junior level - Entry Level - Open for both International and National Professionals
Occupational Groups:

Development Cooperation and Sustainable Development Goals
Project and Programme Management
Innovations for Sustainable Development
Managerial positions
Social Entrepreneurship
Corporate Social Responsibility (CSR)
Sustainable Business Development

Closing Date:

Closed
Program Manager, Maximum Impact Incubator
Program (Division)

Other - Program

Additional Location Description

There is flexibility in the base location for this role, pending leadership approval.
Overview
The Clinton Health Access Initiative, Inc. (CHAI) was founded in 2002 on the principle that it was morally unacceptable that millions of people were dying each year from treatable diseases. CHAI is a global health organization committed to saving lives and reducing the burden of disease in low-and middle-income countries, while strengthening the capabilities of governments and the private sector in those countries to strengthen and sustain high-quality health systems that can succeed without our assistance. For more information, please visit: http://www.clintonhealthaccess.org.
CHAI is an Equal Opportunity Employer, and is committed to providing an environment of fairness, and mutual respect where all applicants have access to equal employment opportunities. CHAI values diversity and inclusion, and recognizes that our mission is best advanced by the leadership and contributions of people with diverse experience, backgrounds, and culture.
Overview of role
CHAI is establishing a new team to identify and incubate programs across its entire portfolio that generate significant health impact through highly cost-effective programming. This 'Maximum Impact Incubator' team has the exciting and challenging aim of evaluating and prioritizing the most cost-effective and scalable opportunities for new programs aligned with the Effective Altruism philosophy of maximizing the benefit of available resources. 
As Program Manager for CHAI's Impact Incubator, you will lead a small team to engage with CHAI program and country teams, philanthropic partner(s) and senior leadership to source, evaluate, prioritize, recommend, and seek funding for highly cost effective health programs. You will work closely with technical and generalist staff on the Incubator team, CHAI program and country teams, and other stakeholders to conduct rigorous analysis of prospective programs. Activities will include organizing a portfolio of program reviews, managing communications across CHAI's diverse program and country teams, and leading synthesis of Incubator findings for communications with internal stakeholders and external donors. This is the perfect opportunity for a manager with a curious and analytical mind who wants to lead a team to drive genuine impact as we scale programs that will provide the maximum benefit to the lives of millions of people.
There is flexibility in the base location for this role, pending leadership approval.
Responsibilities
Setting strategic direction for evaluating and prioritizing CHAI programs for Incubation
Effectively managing a multi-functional team of strategic program associates and epidemiologist(s)
Working with CHAI teams to source programs that are possible candidates for the Incubator
Overseeing the quantitative modeling the impact of programs, combining independent research with inputs from CHAI teams and donor(s)
Establishing and maintaining relationships with Donor(s) to build consensus on the strategic framework and impact modeling
Presenting to senior CHAI leadership and donor organization(s) to share findings and solicit feedback on the identified programs of work
Managing pilots or country-level investigations of shortlisted programs
Please note that these may change as the project evolves.
Qualifications
We are seeking exceptional and highly-motivated individuals with a genuine desire to maximize global health outcomes. An ideal candidate will be described as:
Intellectually curious – You have a desire to dig deeper than the surface, asking questions like: Why does this intervention perform better than another? What does this new information mean for my current conclusions? How might this intervention look different in another country?
Effective leader – You are able to find a balance between delegation and control when managing a team, giving more junior team members opportunities to learn and grow whilst ensuring high-quality team output
Insightful – You draw cogent conclusions from large amounts of analysis, sharing what is relevant for real-world challenges the Incubator team is trying to address
Practical – You demonstrate judgment in how you allocate your efforts when balancing multiple priorities, focusing on the most decision-critical aspects, and dynamically changing these priorities in response to changing circumstances
Analytical – You are comfortable working with large amounts of quantitative and qualitative data and effectively extracting logical conclusions and recommendations from this analysis
Communicative – You can respectfully and effectively navigate varied and sensitive stakeholder environments, including in-country teams to senior donor executives
Rigorous – You take pride in your work and have high standards for what you produce, creating analysis that can stand up to the scrutiny of internal and external parties
Passionate – You are passionate about helping improve global health as much as possible
There is no 'perfect' candidate for this role. We are seeking dedicated and passionate individuals who want to make a difference in global health outcomes. Whatever your background, if this role excites you, please apply.
Qualifications
Requirements:
Minimum 5-7 years of business experience in the private sector or NGO sector in a fast-paced, results-oriented work environment (e.g., strategy consulting, investment banking, pharmaceuticals)

Experience in conducting rigorous research as well as M&E with the ability to present and communicate findings to a variety of audiences.

Experience in conducting a costing analysis and/or modelling the impact of programs.

Experience with project management

Available for up to 20-30% travel
High level of proficiency in Microsoft Office, particularly Excel, PowerPoint, and Word
English language fluency, both written and verbal
Advantages:
Experience working remotely with a decentralized team
Experience in vaccines, biotechnology, pharmaceuticals
Experience working in or supporting Low and Middle Income Countries
#jobreference1 #region1 #region2 #region3 #region4
This vacancy is now closed.
However, we have found similar vacancies for you: