VAC-8251 Nutrition Technical Coordinator (Extender)
Pol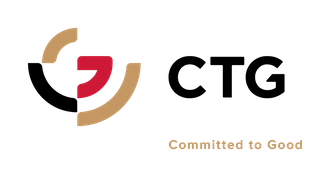 Organization: CTG - Committed To Good
Location: Pol
Grade: Level not specified
Occupational Groups:

Nutrition
Children's rights (health and protection)
Managerial positions

Closing Date: 2022-10-05
Job description

CTG overview

CTG staff and support humanitarian projects in fragile and conflict-affected countries around the world, providing a rapid and cost-effective service for development and humanitarian missions. With past performance in 17 countries – from the Middle East, Africa, Europe, and Asia, we have placed more than 20,000 staff all over the world since operations began in 2006.

CTG recruits, deploys and manages the right people with the right skills to implement humanitarian and development projects, from cleaners to obstetricians, and mechanics to infection specialists, we're skilled in emergency response to crises such as the Ebola outbreak in West Africa. Key to successful project delivery is the ability to mobilise at speed; CTG can source and deploy anyone, anywhere, in less than 2 weeks and have done so in 48 hours on a number of occasions.

Through our efficient and agile HR, logistical and operational services, CTG saves multilateral organisations time and money. We handle all our clients' HR related issues, so they are free to focus on their core services.

Visit www.ctg.org to find out more

Overview of position

Reach and scope of nutrition service delivery to women and children have both widened dramatically during the last four years. For instance, the number of SAM sites has increased from 900 to almost 1400 in 2019, the introduction of weekly iron folic acid supplementation for school going girls has scaled up to almost 10,000 schools, the introduction of the community-based nutrition program and expansion of the program to 3200 health posts in seven provinces, the nationwide implementation of Vit A supplementation for almost 8 million children under five years old, and the increased availability of female nutrition counsellors in all 34 provinces to provide growth monitoring and counselling services in almost 1300 health facilities. Therefore, extenders are deployed through service providers to extend client programming initiatives to the lowest level possible, particularly to inaccessible communities controlled by non-government elements. Extenders are central to how ACO fulfils the client and UN principle of "Stay and Deliver". The extenders are deployed to undertake a defined set of duties


Role objectives

1.Support nutrition program/project development and planning

Coordinate and work closely with internal (under leadership of client ACO Nutrition Officers and Outpost Programme Officers) and external stakeholders BPHS/EPHS, PND, DoPH/PNO and other field partners to ensure skilled counselling is provided to set annual targets based on PND agreed list of indicators

Analyse and exchange information with provincial partners/stakeholders (provincial nutrition team, DoE, other) using evidence such as monitoring findings, nutrition database, national nutrition surveillance system (NNSS) reports, etc. to assess progress, identify bottlenecks and

potential problems for taking timely decisions to resolve issues.

Provide updates at nutrition provincial meetings (NPCs)

Support nutrition provincial committee to analyse routine data sources to:

oMap gaps and bottlenecks in provision of nutrition services within province.

oPlan field visits for priority areas to fill the gaps.

oProvide regular feedback to partners and government on the recommended actions.

oRegular monthly follows up of the recommended action points for implementation by the until action has been addressed and can be closed.

2.Provide technical support program management, monitoring and delivery of results

Monitor and supervise nutrition services at health facilities (HFs), health posts, communities, and schools and provide feedback to nutrition provincial team

Conduct data verification session for

Weekly Iron Folic Acid Supplementation (WIFS), Integrated Management of Acute Malnutrition (IMAM), Community Based Nutrition Program (CBNP) and

Maternal, Infant and Young Child Nutrition (MIYCN) indicators using agreed tools such as national management information system (MIS) including HMIS, nutrition online database and WIFS online database.

Support BPHS partners to monitor and report Community Based Nutrition Program (CBNP) implementation.

Support and follow-up on the progress of AFSeN provincial platform functioning and multi sector programming, as well as USI committee and other coordination platforms as required.

3. Provide operational support to nutrition program implementation

Participate in provincial coordination forums including nutrition provincial committee meeting, contingency planning discussions on emergency preparedness, and nutrition cluster meetings, in the regional and provincial levels

§Monitor and follow up key activities related to nutrition supply with IPs, HFs, DoE and REMT to ensure that supply (i.e. RUTF, TMs, IFA, Albendazole, Anthropometric equipment, CBNP kits, Vit-A) are properly handled and used for the intended purpose including:

oMake sure that the IP has proper quarterly and/or monthly distribution plan in place and ensure early release of supply from main warehouse to avoid stockout at HFs and service delivery point. Also, ensure the IP submits their supply request within due time frame to PND/UNICEF.

oEnsure that all IPs record all incoming supply (from client) and outgoing supply (to HFs) using stock management tool to track supply status promptly

oEnsure rational use of RUTF through regular monitoring using end user monitoring checklists and provide feedback through nutrition online database.

oEnsure safety, security, proper handling and storage of supply including proper documentation in all HFs including main warehouses (IP, DoE, REMT) to avoid wastage, damage, misuse and expiry of supply.

·Support convergence activities with other programs (health, WASH etc.) during supervisions, monitoring and other occasions and other activities as needed

Deliverable (s)

Annual nutrition provincial plan, monitoring and work plans developed

# of NPC meeting held and data discussed with actions defined.

# of recommended actions completed

# of field visits conducted (health facilities, health posts, communities, and schools) per month

# of capacity building sessions contributed including training, workshop, annual planning and performance review meetings

# of data verifications done per month

Project reporting

N/A

Key competencies

Excellent analytical skills, including the ability to analyses diverse and complex information from a wide range of sources to make analytical statements to inform decision-making.

Good report writing skills. 

Capacity to work in an emergency context under stressful conditions and strict deadlines.

Good communication and networking skills, including the ability to work in multi-disciplinary teams as well as establishing and maintaining close working relationships with a variety of implementing partners and counterparts at different levels. 

Good computer skills, including experience with various software applications.

Team management

N/A

Further information

WORK EXPERIENCE

At least five years of progressively responsible relevant work experience in project/programme management, monitoring and reporting. Experience in collecting and compiling quantitative and qualitative data is an asset.

Experience working in a humanitarian context is an asset.

Experience working with UN or NGO programmes/projects is an asset.

Three years of relevant experience for master's degree holders

Experience working at zonal/provincial level is an asset

LANGUAGES

Fluency in English and in the local language(s) (Dari and Pashtu) of the locality required. 

Flexible to travel anywhere in the region based on need

Disclaimer: At no stage of the recruitment process will CTG ask candidates for a fee. This includes during the application stage, interview, assessment and training.