Coordinator, Program/Operations, Vaccine Markets Team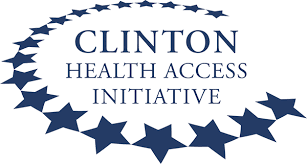 Organization: CHAI - Clinton Health Access Initiative
Location:
Grade: Junior level - Entry Level - Open for both International and National Professionals
Occupational Groups:

Operations and Administrations
Public Health and Health Service
Project and Programme Management
Malaria, Tuberculosis and other infectious diseases
Managerial positions

Closing Date:
Coordinator, Program/Operations, Vaccine Markets Team
Program (Division)

Non Communicable Diseases - Vaccines Market Team

Additional Location Description

Flexibility to be based in other African countries with CHAI presence, pending respective country leadership approval.
Overview
The Clinton Health Access Initiative, Inc. (CHAI) is a global health organization committed to saving lives and reducing the burden of disease in low-and middle-income countries, while strengthening the capabilities of governments and the private sector in those countries to create and sustain high-quality health systems that can succeed without our assistance. For more information, please visit: http://www.clintonhealthaccess.org
CHAI is an Equal Opportunity Employer, and is committed to providing an environment of fairness, and mutual respect where all applicants have access to equal employment opportunities. CHAI values diversity and inclusion, and recognizes that our mission is best advanced by the leadership and contributions of people with diverse experience, backgrounds, and culture.
Vaccines Program
To ensure all children have access to effective and affordable immunization, addressing the main causes of child mortality, CHAI's Vaccines Markets Team works with vaccine manufacturers, Gavi and other global stakeholders to improve availability, affordability and diversity of supply for existing and future Gavi vaccines. In doing this, CHAI is applying the techniques it has used successfully to improve access to HIV/AIDS and malaria treatment: improving market demand transparency for individual suppliers, and working closely with these suppliers to optimize their commercial, costing and pricing strategies in low and middle income markets. In doing so, this ensures the availability of vaccines at affordable yet commercially sustainable prices.  The pandemic context has only reinforced the importance of CHAI's Vaccines Markets team's work.
Responsibilities
We are seeking a highly motivated individual with outstanding organizational, communication and teamwork skills. The successful candidate will adhere to the core CHAI values of resourcefulness, entrepreneurialism, flexibility, independence, humility, and work ethic. The Coordinator will report to the Senior Director, Vaccine Markets Team. Responsibilities include but are not limited to the following:
Act as first point of contact on the team for administrative and operational questions
Develop and maintain administrative resources to facilitate efficient operations across the program (contact lists, calendar, website, information systems, etc.)
Plan, execute and attend (as necessary) internal and external meetings, coordinate all travel logistics, including assisting in the arrangements of venues, tracking related expenses and agendas for team meetings
Edit/format reports, technical materials, work plans, budgets and correspondence
Support administrative tasks for grant compliance as necessary, such as time sheets and donor reporting
Support recruiting of new staff, i.e., track status of recruitment efforts and proactively flag delays
Support on-boarding of new staff
Ensure knowledge flow for team, including the sharing of information and knowledge across CHAI teams
Schedule and support travel of senior management
Perform other tasks as necessary
Up to 10% international travel time would be required
Qualifications
Bachelor's degree or equivalent secretarial/administrative training
Minimum of 3 years work experience in office management and coordination in a fast paced, results-oriented work environment
Detail-oriented with exceptional organization skills
Experience in international travel arrangements and Outlook calendar management
Strong written and verbal communication skills
Ability to communicate effectively with people of varied professional, cultural, and educational backgrounds
Entrepreneurial mindset, including ability to work independently, self-motivate, and propose and implement new ideas
Ability to be effective in high-pressure situations, handle multiple tasks simultaneously, and set priorities
Ability to coordinate and communicate effectively with team members across time zones
High level of proficiency in Microsoft Office, particularly Outlook, Excel, PowerPoint and Word
Fluency in English; fluency in other languages (e.g., French) is a plus
Strong work ethic, supported by commitment, follow-through and customer service orientation
Advantages:
Prior knowledge or experience working in a related field such as global health or global development
Experience working in development organization, international partners or governments
Experience living and working in low-resource settings
#jobreference1 #region3