Analyst, Lab Services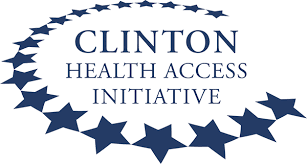 Organization: CHAI - Clinton Health Access Initiative
Location:
Grade: Junior level - Entry Level - Open for both International and National Professionals
Occupational Groups:
Closing Date:
Program (Division)

Country Programs - Cambodia

Additional Location Description

Phnom Penh
Overview
The Clinton Health Access Initiative, Inc. (CHAI) is a global health organization committed to saving lives and reducing the burden of disease. We work in low- and middle-income countries by strengthening the capabilities of governments and globally by using business-oriented strategies to create and sustain high-quality health systems that can succeed without our assistance.  For more information, please visit http://www.clintonhealthaccess.org
CHAI is an Equal Opportunity Employer, and is committed to providing an environment of fairness, and mutual respect where all applicants have access to equal employment opportunities. CHAI values diversity and inclusion, and recognizes that our mission is best advanced by the leadership and contributions of people with diverse experience, backgrounds, and culture.
The Analyst, Lab Services will work on and assist with multiple work streams with key global and in-country stakeholders through technical assistance, data analysis, meeting coordination and training to strengthen laboratory system. The candidate should be self-driven, adaptable and have a high level of comfort with ambiguity. The Analyst will build a strong relationship with key stakeholders in the Laboratory space, including with the Ministry of Health, subnational level laboratories and testing sites and health partners. The Analyst will work closely with CHAI Cambodia Lab team, CHAI's global team of Laboratory experts, in particular the South-East Asia Laboratory Technical Advisor, as well as other Associates on the Labs teams, health partners and national stakeholders. The position will be based in Phnom Penh with regular domestic travel expected, as conditions allow.
Responsibilities
Support Lab Systems Associates in data collection, analysis of the identified gaps to strengthening laboratory system, including template development and data cleaning
Assist in development of meeting materials related to laboratory program (e.g., presentation slides, translation…)
Support Ministry of Health and relevant departments to coordinate and conduct laboratory-related trainings and stakeholder coordination meetings
Conduct joint supervision visits to public hospitals at both national and subnational levels with relevant departments of MoH
Provide regular updates of work progress during laboratory team meetings
Organize and facilitate meetings with key stakeholders, partners as needed, and support the Associate and Program Manager in providing technical support as per workplan
Perform any other tasks as requested of the laboratory team towards project goals
Qualifications
Bachelor's degree with experience, or a graduate degree and 1-2 years of relevant work experience in a demanding, results-driven environment; preferably in public or private health sector, data collection and analysis
Fluency in Khmer and strong command of written and spoken English for business purposes
Exceptional problem-solving skills, entrepreneurial spirit, goal-oriented with a willingness to improve, attention to detail, and analytical capabilities
Proficient in Microsoft Word, Excel, and PowerPoint, and proven ability to learn new tools and skills
Strong communication and interpersonal skills; ability to build relationships with government and NGO representatives
Ability to work effectively and independently in a multicultural and high-pressure environment
Preferences:
Lab and diagnostics-related experience, either in a programmatic or clinical setting
Experience working with government and ministries of health to achieve collaborative goals
#jobreference1 #region2