Program Manager
Namibia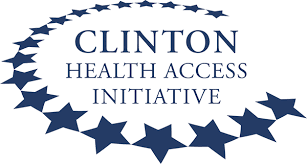 Organization: CHAI - Clinton Health Access Initiative
Location: Namibia
Grade: Senior level - Managerial Level - Open for both International and National Professionals
Occupational Groups:

Project and Programme Management
Managerial positions

Closing Date:
Program (Division)

Women and Children's Health - Global Essential Medicines
Overview
The Clinton Health Access Initiative, Inc. (CHAI) is a global health organization committed to saving lives and reducing the burden of disease in low-and middle-income countries, while strengthening the capabilities of governments and the private sector in those countries to create and sustain high-quality health systems that can succeed without our assistance. For more information, please visit: http://www.clintonhealthaccess.org
CHAI is an Equal Opportunity Employer, and is committed to providing an environment of fairness, and mutual respect where all applicants have access to equal employment opportunities. CHAI values diversity and inclusion, and recognizes that our mission is best advanced by the leadership and contributions of people with diverse experience, backgrounds, and culture.
Oxygen Program:
Treatment for those experiencing acute respiratory distress requires oxygen therapy to support breathing. In the context of COVID-19, published data on the literature is all in agreement that COVID-19 patients require hospitalization, particularly those severe and critical cases, almost all of whom require oxygen therapy. In the absence of a proven therapeutic, medical oxygen and supportive respiratory care is a vital lifesaving intervention. The CHAI's Oxygen Program aims at improving the capacity and infrastructure for sustainable oxygen delivery to both COVID-19 patients as immediate support and scale-up of oxygen therapy for broader respiratory diseases in the long run.
Program Manager Position:
CHAI seeks a highly motivated individual with strong problem-solving, analytical, and communication skills to work as a short-term position as Program Manager (Consultant) in Namibia.
The Program Manager will play a leading role in driving forward high-priority market-shaping activities through a range of activities such as guiding the development of market assessments, conceptualizing and negotiating supplier agreements, consensus building among key internal and external stakeholders, as well as supporting the execution of term sheets and final agreements with suppliers and other partners.
The Program Manager will also be responsible to provide technical insights for activities related to strengthening of medical oxygen infrastructure such as oxygen demand assessments at public health facilities, landscaping the suppliers of oxygen and related equipment and accessories, and policy advocacy for supply chain gap identification and mitigation, and development of standardized guiding documents.
We are seeking a highly motivated, entrepreneurial, and collaborative individual with outstanding analytical, problem-solving, stakeholder management, and communication skills. The manager must be able to function independently, be comfortable working across various technical and country teams within CHAI and with external partners and have a strong commitment to excellence. We place great value on qualities such humility, flexibility, and resourcefulness.
The manager must have a high level of strategic and technical knowledge and experience in the supply, demand and utilization of medical oxygen within the national health system.
Responsibilities
Building and maintaining trust-based relationships with key suppliers, donors, and external partners at a senior level
Conducting thorough market assessments for oxygen supply
Leading supplier engagement and negotiations on market-shaping initiatives
Effectively managing ongoing market-shaping agreements between relevant parties
Collaborating with CHAI's technical teams to develop and implement strategies to help suppliers accelerate the development, regulatory approval, and commercialization of key products
Working to design, build, and socialize key analyses to support market-shaping efforts (e.g., demand forecasts, business cases, etc.)
Developing and building consensus around strategic frameworks and priorities to move forward market-shaping discussions
Design of tools for facility assessments, demand estimation, supply chain management, data analytics for various modalities of oxygen supply
Participate in field visits to monitor functioning of oxygen generation plants (Pressure Swing adsorption plants) and other infrastructure like LMO tanks, oxygen cylinders, concentrators etc. and provide technical support for biomedical equipment
Coordinate data collection and data analysis for oxygen related system (need assessment, analysis of oxygen capacities and gaps to inform decision making) in state public health facilities by securing necessary permissions and approvals from government authorities
Design of SOPs, training modules, guidelines, supplier landscape, tender documents
Provide invaluable inputs for development of oxygen demand assessment tools factoring in critical insights from government departments
Develop strong relationships with key external and internal stakeholders including government officials, affiliated institutes, and partners working in the oxygen therapy landscape in program states
Qualifications
Bachelor's degree with a minimum of 7 years of work experience
Dynamic, entrepreneurial individual with outstanding problem-solving, analytical, interpersonal, and written and oral communication skills
Demonstrable track record for high performance working independently and effectively in unstructured, demanding, and remote environments
High level of proficiency in Microsoft Office, particularly Excel, PowerPoint, and Word
Ability to work effectively in a multicultural environment
Ability to absorb and synthesize a broad range of information
Ability to be effective in high-pressure situations and handle multiple tasks simultaneously; highly organized
Ability to work with teams across time zones and locations
Exceptional interpersonal skills and demonstrated ability to build strong professional relationships with a range of stakeholders in a challenging, multi-cultural environment
Demonstrated experience implementing complex projects
Ability to work independently and effectively in high-pressure, fast-paced environment and handle multiple tasks simultaneously
Ability to balance and find productive trade-offs between various tensions (personal style, incentives, timeframe)
High emotional intelligence, patience, and thoughtfulness even in high-pressure, stressful situations
Advantages:
Knowledge of oxygen treatment, methods for diagnosis, treatment guidelines and practices
Experience with in-country medical device maintenance management or public health that include assessment, planning installations, procurement, storage and distribution systems and maintenance
#jobreference3 #region3