VAC-8846 Psychosocial Support Worker
Algeria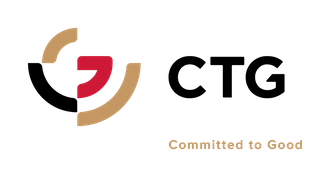 Organization: CTG - Committed To Good
Location: Algeria
Grade: Level not specified - Level not specified
Occupational Groups:

Public Health and Health Service
Social Affairs
Children's rights (health and protection)

Closing Date: 2022-12-30
Job description

CTG overview

CTG staff and support humanitarian projects in fragile and conflict-affected countries around the world, providing a rapid and cost-effective service for development and humanitarian missions. With past performance in 17 countries – from the Middle East, Africa, Europe, and Asia, we have placed more than 20,000 staff all over the world since operations began in 2006.

CTG recruits, deploys and manages the right people with the right skills to implement humanitarian and development projects, from cleaners to obstetricians, and mechanics to infection specialists, we're skilled in emergency response to crises such as the Ebola outbreak in West Africa. Key to successful project delivery is the ability to mobilise at speed; CTG can source and deploy anyone, anywhere, in less than 2 weeks and have done so in 48 hours on a number of occasions.

Through our efficient and agile HR, logistical and operational services, CTG saves multilateral organisations time and money. We handle all our clients' HR related issues, so they are free to focus on their core services.

Visit www.ctg.org to find out more

Overview of position

CTG stands for Committed To Good. With an ethical approach at the heart of all that we do, it is a description that makes us proud. Respect for the fundamental human rights of our staff, and those our staff encounter, is a cornerstone of our values. We strive for gender equality, inclusion and diversity, providing fair and equal opportunities for all. We take a zero tolerance approach to corruption and stay true to local labour laws and all local statutory requirements. In operation since 2006, today we are honoured to serve clients in 15 fragile and conflict-affected states assisting with disaster relief, peace building, humanitarian aid and development programmes through our specialised recruitment, HR management and operational services.

Role objectives

Core Functions / Responsibilities:

Case Management 

Mange the cases and referral to the immediate appropriate services;

Assess the biopsychosocial and ethnocultural needs of the patient, family and support system;

Provide psychosocial interventions that facilitate patient and family adaptation and well-being;

Facilitate family and team communication;

Refer complicated SGBV survivors to specialized services related cases to the response team for management. 

Coordination and networking 

Work in close collaboration with the response team to ensure ongoing needs of at-risk groups, women and girls are being met in the prevention related activities;

Strengthen existing referral systems and networks of psychosocial service providers.

 Monitoring and evaluation

Draft and share weekly, monthly reports;

Use appropriate data collection tools and submit assessments and reports in a timely and accurate manner;

Ensure Core Humanitarian Standards are mainstreamed in the day to day project implementation;

Attend relevant training forums relevant to the job;

Conduct any other related activities as deemed necessary by the supervisor.

Project reporting

The Program Analyst

Key competencies

Education, Experience & Competencies

• A Bachelor's degree in a relevant field (Social Science, Social Work Psychology, Gender and Development);

• Minimum of 2 years of work experience within the field of protection, sexual and gender-based violence programming, and social work;

• Experience in working with communities;

• Experience in implementing behavior change communication and community mobilization strategies related to protection.

Languages: Fluency in Arabic and English is required Behavioral:

- Takes responsibility and manages constructive criticism; works effectively with all clients and stakeholders;

- Promotes continuous learning; communicates clearly;

- Takes initiative and drives high levels of performance management;

- Plans work, anticipates risks, and sets goals within the area of responsibility;

- Displays mastery of subject matter; - Contributes to a collegial team environment;

- Incorporates gender-related needs, perspectives, and concerns, and promotes equal gender participation;

- Displays awareness of relevant technological solutions; - Works with internal and external stakeholders to meet the resource needs of UNFPA.

Technical:

- Delivers on set objectives;

- Effectively coordinates actions with other implementing partners;

- Works effectively with local authorities, stakeholders, beneficiaries, and the broader community to advance country office or regional objectives.

Team management

This role has no team management responsibility. 

Further information

Qualified Female candidates are encouraged strongly to apply for this role.

Disclaimer: At no stage of the recruitment process will CTG ask candidates for a fee. This includes during the application stage, interview, assessment and training.