VAC-8845 Nurse
Algeria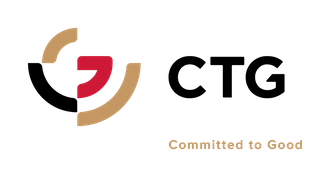 Organization: CTG - Committed To Good
Location: Algeria
Grade: Mid level - Mid level consultancy
Occupational Groups:

Public Health and Health Service
Medical Practitioners
Children's rights (health and protection)

Closing Date: 2022-12-30
Job description

CTG overview

CTG staff and support humanitarian projects in fragile and conflict-affected countries around the world, providing a rapid and cost-effective service for development and humanitarian missions. With past performance in 17 countries – from the Middle East, Africa, Europe, and Asia, we have placed more than 20,000 staff all over the world since operations began in 2006.

CTG recruits, deploys and manages the right people with the right skills to implement humanitarian and development projects, from cleaners to obstetricians, and mechanics to infection specialists, we're skilled in emergency response to crises such as the Ebola outbreak in West Africa. Key to successful project delivery is the ability to mobilise at speed; CTG can source and deploy anyone, anywhere, in less than 2 weeks and have done so in 48 hours on a number of occasions.

Through our efficient and agile HR, logistical and operational services, CTG saves multilateral organisations time and money. We handle all our clients' HR related issues, so they are free to focus on their core services.

Visit www.ctg.org to find out more

Overview of position

Rationale: Mobile healthcare delivery is an innovative model of health services delivery that provides a wide variety of services to vulnerable populations in areas with no access to health facilities. The clinic's services include medical assistance, antenatal care, post-natal care, family planning services and vaccinations, nutrition, distribution the essential medicine to the patient according to doctors' prescription, and polio promotion items. These mobile clinics are resourced by health workers who are not on BPHS pay and are not paid by the government. They receive incentives for days of deployment into communities. These services are not provided by BPHS because they fall outside the scope or jurisdiction of health facilities and client staff cannot perform this service delivery.

Role objectives

To facilitate effective delivery of routine and emergency vaccination by improving the availability and demand for quality of expanded immunization (EPI) services by families, to protect women, girls and boys from vaccine-preventable diseases.

To increase awareness, and encourage greater community participation and ownership that creates demand for health services.

Take vital signs of outpatient clients and direct them accordingly

Provide general health education to clients

Administer treatment and medication refills to clients as prescript or refer them accordingly

Support with crowd controlling

Project reporting

Regular monitoring of the intervention. 

Key competencies

Qualification Diploma in Health ( essential ).

Sector experience Minimum of 2 year/s of demonstrable relevant Healthcare experience ( essential ).

Geographical experience Minimum of 2 year/s of experience in Algeria ( essential ).


Team management

The Role has no team management responsibility.

Further information

 Qualified female candidates are encouraged to apply for this role

Disclaimer: At no stage of the recruitment process will CTG ask candidates for a fee. This includes during the application stage, interview, assessment and training.