Associate, Maternal and Newborn Health
Abuja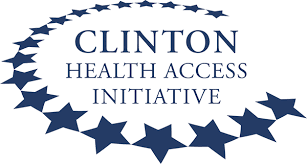 Organization: CHAI - Clinton Health Access Initiative
Location: Abuja
Grade: Mid level - Associate Level - Open for both International and National Professionals
Occupational Groups:

Public Health and Health Service
Children's rights (health and protection)
Sexual and reproductive health

Closing Date:
Associate, Maternal and Newborn Health
Program (Division)

Women and Children's Health - Global MNH
Overview
The Clinton Health Access Initiative, Inc. (CHAI) is a global health organization committed to saving lives and reducing the burden of disease in low-and middle-income countries, while strengthening the capabilities of governments and the private sector in those countries to create and sustain high-quality health systems that can succeed without our assistance. For more information, please visit: http://www.clintonhealthaccess.org.
CHAI is an Equal Opportunity Employer, and is committed to providing an environment of fairness, and mutual respect where all applicants have access to equal employment opportunities. CHAI values diversity and inclusion, and recognizes that our mission is best advanced by the leadership and contributions of people with diverse experience, backgrounds, and culture.

CHAI was established in 2002 to increase access to care and treatment for people living with HIV/AIDS and to strengthen health systems in resource-poor countries. Over the past few years, CHAI has expanded the scope of our work to include access to high-quality treatment for malaria, new vaccines, and essential treatments for common childhood illnesses such as diarrhea and pneumonia. CHAI has also increasingly supported governments to build the capacity required for high-quality health care and treatment programs. Currently, CHAI partners with governments in more than 25 countries while more than 70 countries directly benefit from the low-priced drugs and diagnostic test agreements that CHAI has negotiated.
CHAI has worked on maternal and neonatal health (MNH) in Nigeria since 2014. CHAI's MNH program implemented a comprehensive and sustainable approach to address the critical gaps and create linkages through the entire health system in the three states of Kaduna, Kano, and Katsina, beginning in 2015. The program operated across 30 LGAs (10 per state), targeting a population of approximately 10 million and 500,000 pregnant women. The results of this work to date have been significant. After analyzing data based on 185,509 records (live and stillbirths) for mortality, two independent evaluations concluded that as of the end of 2016: a) CHAI's program had produced substantial, significant, and sustained reductions in maternal mortality (37%), neonatal mortality (43%) and stillbirths (15%); b) these declines are biologically plausible, and c) the declines are comparable to those achieved globally in the previous 15-20 years but were achieved in 12-18 months. In February 2018 the impact of CHAI's innovative approach in Nigeria was recognized by the European Commission and Bill and Melinda Gates Foundation through the award of the Horizon Birthday Prize. One of three winners, CHAI was presented with a €1 million accolade at a ceremony in Brussels. Separately, CHAI partnered with the Norwegian Agency for Development and Cooperation (NORAD) to write an article describing the impact of the program in Nigeria in the Maternal and Child Health Journal, published in February 2018. CHAI's work in MNH has expanded to additional states and will expand to cover the 10 states that the Bill and Melinda Gates Foundation has identified as priority states for its investments in Nigeria.
CHAI Nigeria is seeking to hire an Associate, Data science and analytics for its MNH program to lead monitoring and evaluation for its new grant. This 3-year grant will strengthen community maternal and neonatal mortality data generation by leveraging existing structures and provide insights into the burden of unreported maternal and neonatal deaths. Direct beneficiaries of this project are underserved women and newborn children, especially in rural communities. The generation of comprehensive maternal and neonatal mortality data through this project will empower community leaders, LGA government officials, and state government officials with tailored information and knowledge to reduce maternal and neonatal mortalities at the lower levels. In addition, this investment will support PHC workers in identifying medical and social factors contributing to maternal and perinatal deaths, providing opportunities for specific interventions to improve maternal and neonatal health outcomes.

Furthermore, the project will empower pregnant women who deliver at home to access post pregnancy family planning services including post-abortion care and FP, which are typically unavailable for them. It will also strengthen reporting and visibility of post-pregnancy family planning data to improve FP program planning. Overall, the FP services provided through this project will empower women to make informed decisions about their body and family size, further supporting the achievement of gender equality and reduction of maternal and neonatal mortality. These are key to achieving Sustainable Development Goals 3 and 5.

The Associate will join the CHAI Nigeria Sexual, Reproductive, Maternal and Neonatal Health Program portfolio team and will lead program efforts to expand and improve the generation of community level maternal and neonatal mortality and post-pregnancy FP data. We are seeking highly motivated individuals with outstanding credentials, analytical ability, and communication skills. The successful candidate must be able to function independently and flexibly as well as build strong relationships with government officials and partners. Additionally, the successful candidates will adhere to the CHAI values of: resourcefulness, entrepreneurialism, flexibility, independence, humility, and work ethic.
The Associate MNH will be based in Abuja, Nigeria, with up to 50% domestic travel in the first year and subsequently reduced travel over time.
Responsibilities
Work with the national and state CHAI teams and respective state government stakeholders to conduct a review and update the CBHMIS including the design, data reporting processes and tools
Build and implement state-of-the art scientific algorithms to support outcomes data reporting using CBHMIS data
Apply creative solutions to deliver data-driven insights on CBHMIS data and develop visualization tools for routine review by policy makers and critical decision makers who need to use the data
Participate in national M&E TWG meetings and interact closely with FMOH and other partners working on the generation of community based
Oversee the development and implementation of training plans for traditional leaders and other identified community level agents for collection, collation, and reporting of maternal and neonatal mortality, and PPFP data at community level
Help state teams to better understand the data analytical processes and outputs and optimize protocol designs including the development of IEC materials and job aids.
Design state level models to aggregate and curate state generated CBHMIS data and develop a national level dashboard to inform real-time tracking of generated data.
Share complex statistical results in meaningful ways with stakeholders at various levels – health workers, LGA and state officials, traditional and community leaders, National level stakeholders and internally at CHAI.
Help to assess technologies for the deployment of an AI-based platform to use CBHMIS generated data for predictive modelling, contribute to the building of the AI platform, and play a major role in building the data analytics ecosystem
Initiate and lead the development of scientific articles and papers from results generated in the program, secure ethical approval where necessary
Continually explore and pilot new data science opportunities to address identified public health gaps, demonstrate potential value, and write concept notes and proposals to secure funding
Provide technical leadership to the FMOH on the integration of CBHMIS data into DHIS and support the process for adoption and roll out
Any other responsibilities as assigned by the Program Director or Country Director
Qualifications
2-3 years of relevant experience
Bachelor's degree in relevant field (Science, Engineering, Technology or within Biotech); Master's degree in public health with concentration in biostatistics, epidemiology or other advanced master's degree is preferred
Solid understanding and working knowledge of data science and digital health
Strong problem solving, analytical thinking and communications skills e.g., explaining technical topics to non-technical colleagues, translating government data requests into data science strategy, effectively presenting to key decision-makers
Data-management skills, e.g., cleaning/organizing data, data preparation, data collection, data integration across different data sources, data storage, database management
Some experience in the management of big data and multivariate statistical methods such as the usage of statistical modeling techniques, including linear, logistic regression, principal component analyses and Clustering
Proficient with at least one of the programming languages: Python, R, C++, or, Java
Experience with developing and deploying descriptive, predictive, and prescriptive models
Experience with a variety of algorithms, including AI/ML and deep learning is required
Ability to multi-task and to be effective in high-pressure situations
Ability to work independently on complex projects
Ability to travel
Experience in international development or global health is a plus 
#jobreference2 #region4