Admin, Logistic and Finance Assistant
Phnom Penh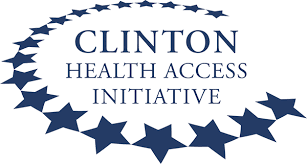 Organization: CHAI - Clinton Health Access Initiative
Location: Phnom Penh
Grade: Junior level - Entry Level - Open for both International and National Professionals
Occupational Groups:

Operations and Administrations
Administrative support
Banking and Finance
Logistics

Closing Date:
Admin, Logistic and Finance Assistant
Program (Division)

Country Programs - Cambodia

Additional Location Description

Phnom Penh
Overview
The Clinton Health Access Initiative, Inc. (CHAI) is a global health organization committed to saving lives and reducing the burden of disease in low-and middle-income countries, while strengthening the capabilities of governments and the private sector in those countries to create and sustain high quality health systems that can succeed without our assistance. For more information, please visit: http://www.clintonhealthaccess.org
CHAI is an Equal Opportunity Employer, and is committed to providing an environment of fairness, and mutual respect where all applicants have access to equal employment opportunities. CHAI values diversity and inclusion, and recognizes that our mission is best advanced by the leadership and contributions of people with diverse experience, backgrounds, and culture.
CHAI Cambodia is seeking an Admin, Logistic and Finance Assistant to provide support for administration, logistics, accounting, and finance. Fluency in the Khmer language is required. 

Responsibilities
Administration and Logistics Support
Coordinate and manage logistics for routine staff meetings (including biweekly all staff meetings and staff training sessions)
Assist and support program staff for planning meetings, trainings and workshops and scheduling rooms
Assist CHAI visitors and new staff relocating to Cambodia through regular and clear communication on visa needs, arranging hotels and airport transports and other ad hoc support
Arrange welcome and farewell events for staff joining / leaving CHAI Cambodia
Coordinate with staff and local IT provider for setting up computers or addressing other IT issues with laptops or printers, and other IT related requested
Monitor and keep track and regularly check office inventories, assets, and suppliers
Coordinate and support program team on procurement process. For example, contracting translation or interpretation services with supplier or other procurements process
Managing the office supplies and stationaries
Assist and monitor of daily office operation
Other operational tasks as needed 
Accounting Support
Prepare financial documents (e.g. payment vouchers) for office supplies and other suppliers of direct payment
Follow up with suppliers for original invoices and/or receipts
File and organize finance documents (e.g. monthly vouchers, etc) including making photocopies, scanning, printing, and stamp finance document (soft and hard copies) such as contracts, vouchers, and other supporting documentation
Support monthly, yearly closing and annual audit by reviewing monthly vouchers and ensuring all supporting documents are properly completed and stored
Other accounting tasks as needed
Finance Support
Support finalization of contracts, including printing, coordinating signing and scanning
File contract agreements like Donation Letter, Independent Contractor, MOA, and other contracts
Assist Finance Manager to keep the contract list up to date
Support the Finance Manager to follow up with Program team to get the donation report from partners
Qualifications
University degree in Business Administration, Accountant and Finance or equivalent
1-2 years' experience in similar role
Experience working in fast- paced multi-cultural environment
Communication skills in English and Khmer language, including oral and written
Positive attitude and willingness to help the teams
Ability to use MS Office, Microsoft Outlook, internet
Experience managing multiple workstreams and priorities
Attention to detail
#jobreference1 #region2