VAC-9100 Project Manager
Bamako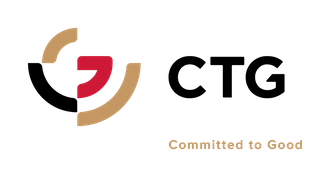 Organization: CTG - Committed To Good
Location: Bamako
Grade: Mid level - Mid level consultancy
Occupational Groups:

Children's rights (health and protection)
Project and Programme Management
Managerial positions

Closing Date: 2023-02-07
Job description

CTG overview

CTG staff and support humanitarian projects in fragile and conflict-affected countries around the world, providing a rapid and cost-effective service for development and humanitarian missions. With past performance in 17 countries – from the Middle East, Africa, Europe, and Asia, we have placed more than 20,000 staff all over the world since operations began in 2006.

CTG recruits, deploys and manages the right people with the right skills to implement humanitarian and development projects, from cleaners to obstetricians, and mechanics to infection specialists, we're skilled in emergency response to crises such as the Ebola outbreak in West Africa. Key to successful project delivery is the ability to mobilise at speed; CTG can source and deploy anyone, anywhere, in less than 2 weeks and have done so in 48 hours on a number of occasions.

Through our efficient and agile HR, logistical and operational services, CTG saves multilateral organisations time and money. We handle all our clients' HR related issues, so they are free to focus on their core services.

Visit www.ctg.org to find out more

Overview of position

Our client was established by Security Council resolution 2100 of 25 April 2013 to support political processes in the country and to carry out a number of security-related tasks. The Mission has been asked to support the transitional authorities of Mali in the stabilization of the country and implementation of the transitional roadmap, focusing on major population centers and lines of communication, protecting civilians, human rights monitoring, the creation of conditions for the provision of humanitarian assistance and the return of displaced persons, the extension of State authority and the preparation of free, inclusive and peaceful elections. 

The Field Technology Section (FTS)   is  mandated to deliver quality, robust and reliable solutions and services in support of mission mandate implementation, providing and maintaining the infrastructure and service management frameworks on which these solutions and services are delivered. UN Field Support builds and maintains supporting networks and delivers a broad range of technologies and enabled mission capacities. Field Technology strives to become a supplier of innovative and new technology solutions in support of peace operations. The two operational objectives of UN Field Support in the area of technology for the next three to five years are to continue to optimise current core operations as well as to strive to become the effective delivery vehicle for cross-cutting, innovative and new technology solutions in support of field mission mandate implementation.

Role objectives

Under the supervision of the Senior programme and operations Manager,  the Project Manager will manage the implementation of programme components to support the adoption of a new frontier technology by our client contributing to the digital transformation of the mission and the overall UN system.


The Project Manager will support the design, implementation, monitoring and evaluation of programme activities aimed to:


Enhance digital capacity building for our client, field keeping missions and UN system by empowering technology-aware, data literate and innovation-minded staff in line with the UN Secretary Road Map for Digital Cooperation.

Establish a vibrant community of practice at our client to use new technologies for operational impact.  


Build our client capability to apply data privacy and protection and risk management frameworks for the use of new technologies.

 Duties and responsibilities include:

Supervise the project team and manage the project based in Bamako. 

Act as liaison for the substantive units in our client to facilitate program implementation.

Ensure the maintenance of the technology equipment deployed in Mali for programme implementation.

Coordinate the implementation of field test for innovative technological components. 

Conceptualize and develop an integrated and expended geodatabase on the basis of data extracted from Dolphin platform 

Establish and maintain a data peer group at our client for regular exchange and reflection on the use of new technologies for digital data analysis. 

Identify end-user support needs to extract and analyze data from innovative data sources with data mining techniques across multiple use cases. 

Supervise and empower data Analysts team with expertise in advanced data analysis methodologies, including but not limited to trend analysis, clustering, predictive analysis and geo-spatial analysis.

Coordinate interaction between user community and application development.

Provide inputs for the design and coordinate the delivery of a capacity building package for our client including webinars, workshops and hands-on coaching sessions to build our client capacities to conduct data mining from innovative data sources and disseminate analysis results.

Coordinate building a community of practice in our client to use innovative technology packages to integrate information from new data sources into decision making processes delivering operational impact.

Support and organize briefings and presentations within our client and with partners to disseminate program outputs and outcomes. 

Coordinate the collection and production of language resources to enhance technology tools as needed. 

Identify risks affecting programme implementation and propose mitigation measures to address them. 

Deliver project briefings and presentations to senior mission leadership and other stakeholders

Project reporting

Reports to the line manager

Key competencies

Partnering - Demonstrates understanding of the impact of own role on all partners and always puts the end beneficiary first. Builds and maintains strong external relationships and is a competent partner for others (if relevant to the role). 

Effective communication - Expresses ideas or facts in a clear, concise and open manner.  Communication indicates a consideration for the feelings and needs of others.  Actively listens and proactively shares knowledge. Handles conflict effectively, by overcoming differences of opinion and finding common ground. 

Leading self and others - Acts as a positive role model contributing to the team spirit. Collaborates and supports the development of others. For people managers only: Acts as positive leadership role model, motivates, directs and inspires others to succeed, utilising appropriate leadership styles. 

Team management

This role has team management responsibility 

Further information

Minimum of 5 (five) years of experience on project management.

Experience working with advanced techniques in digital data analysis including but not limited to to trend analysis, clustering, predictive analysis and geo-spatial analysis, digital innovation and new technologies is desirable.

Experience in supporting teams, and ability to contribute to and support others in required.

Experience in Peace Operations, and/or with military intelligence or information operations desirable

Excellent written and oral communications skills in English and French are required. 

Advanced university degree in Information Management, Data Science, Information Technology or related fields. A first level degree in combination with work experience and certification may be accepted in lieu of an advanced degree

Project Management Certification (preferably PRINCE2)

Qualified female candidates are strongly encouraged to apply.

The individual contractor will be based at our client HQ in Bamako, Mali

Disclaimer: At no stage of the recruitment process will CTG ask candidates for a fee. This includes during the application stage, interview, assessment and training.