Senior Associate, Malaria
Yangon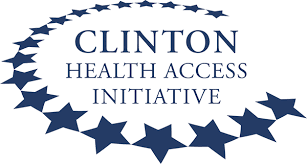 Organization: CHAI - Clinton Health Access Initiative
Location: Yangon
Grade: Mid level - Associate Level - Open for both International and National Professionals
Occupational Groups:

Administrative support
Malaria, Tuberculosis and other infectious diseases

Closing Date:
Senior Associate, Malaria
Program (Division)

Country Programs - Myanmar

Additional Location Description

Yangon & Naypyitaw, Myanmar
Overview
The Clinton Health Access Initiative, Inc. (CHAI) is a global health organization committed to saving lives and reducing the burden of disease in low-and middle-income countries, while strengthening the capabilities of governments and the private sector in those countries to create and sustain high-quality health systems that can succeed without our assistance. For more information, please visit: http://www.clintonhealthaccess.org.

CHAI is an Equal Opportunity Employer, and is committed to providing an environment of fairness, and mutual respect where all applicants have access to equal employment opportunities. CHAI values diversity and inclusion, and recognizes that our mission is best advanced by the leadership and contributions of people with diverse experience, backgrounds, and culture.
Program Overview
The Mekong region is currently targeting elimination of malaria with a phased approach by 2030; Myanmar is a high malaria burden country which contributed 75,159 reported malaria cases in 2018. The Ministry of Health and Sports (MOHS) Vector Borne Disease Control (VBDC) program has planned immediate implementation of sub-national elimination according to micro-stratification based on Annual Parasite Index (API). Elimination strategies will launch in low endemic townships first, and expand to other areas as case burden decreases. Previously, 60% of 52 million total population are considered at risk for malaria; malaria risk is especially high among forest, mining, and plantation-related occupations and those migrating nationally and regionally for economic opportunity. Moreover, there is an urgency to strive for elimination as artemisinin resistance was originally identified in 2008 in the southeastern states bordering to Thailand.
Through additional resources from the Access to Health Fund, 3-Disease Fund, the Three Millennium Development Goal Fund, and the Global Fund and complementary support from over twenty implementing partners, the country has achieved rapid success in scaling up interventions, especially in resistance containment zones. There are a significant number of challenges to achieve targets, including staff shortages, inadequate supply chain management, numerous implementing partners (including providers), and challenging access to quality assured ACTs because of geographical terrain and civil unrest in certain areas.
Since October 2014, CHAI has been working with the National Malaria Control Program (NMCP) on priority areas for support which includes strengthening case management and surveillance systems. In case management strengthening, CHAI has supported a rapid assessment of availability and access to malaria diagnosis and treatment, and transmission hotspot identification. Regarding surveillance system strengthening, the NMCP Program Manager requested CHAI's support to conduct training on the malaria information system (an Access database) later become web-based, which is currently in 298 of 330 townships nationwide. CHAI supported routine data reviews and analysis together with NMCP.
Position Overview
CHAI is seeking a highly motivated and flexible individual to serve as the Senior Associate, Malaria to support the intensification of malaria control and targeted elimination in Myanmar, in line with the regional drive towards malaria elimination. As a core member of the CHAI country team in Myanmar and CHAI's global malaria team, the Senior Associate will provide day-to-day technical and operational support to the Vector Borne Disease Control (VBDC) Program of the Ministry of Health (MOH) and a strong focus for supporting in optimizing current strategies and developing and executing new strategies to successfully eliminate malaria.
The Senior Associate must be a highly motivated, entrepreneurial individual with outstanding problem-solving, managerial, logistical, analytical, and communication skills. The Senior Associate must be able to function independently and flexibly and have a strong commitment to excellence. The position will be based in Yangon for 50% of the time, with the other 50% will based in Naypyitaw.
Responsibilities
Support VBDC to strengthen malaria surveillance systems, including:
Support NMCP and VBDC to strengthen malaria case management systems, including:
Support data driven decision making by NMCP and VBDC, including:
Identify opportunities for transformational change at the local, state/region and national level which could enhance efforts to eliminate malaria
Qualifications
University degree with a background in data management or enough professional experience in that area to be considered as equivalent
2+ years of experience in Malaria or other infectious diseases within a development context
2+ years of experience working with health information management systems and database management systems (e.g. Microsoft Access, DHIS-2)
Knowledge of disease surveillance and strengthening information systems, including best practices in data management
Familiarity with emerging technologies for web or mobile application development for data visualization and analysis
Fluency in English and Burmese, both written and oral
Ability to work on complex problems without extensive support
Efficiency in negotiating and achieving consensus
Exceptional problem solving skills and quantitative and qualitative analytical capabilities
Strong interpersonal and communication skills (written and oral) and ability to build and nurture relationships in a challenging multicultural environment
Ability to manage numerous work streams simultaneously
Ability to multi-task and to be effective in high-pressure situations
Ability to work independently on large, demanding projects
Excellent understanding of MS Office with proficiency in Excel, PowerPoint, and Word
Advantages
Fluency in local dialects within Myanmar
Experience working with geospatial data (shapefiles, rasters etc.) in QGIS, ArcGIS and/or other relevant software
Previous CHAI Experience
Advanced degree in public health, clinical medicine, or business
Experience in training and capacity building
Experience in monitoring and evaluation 
Experience living and working in Southeast Asia, including as a native of the region
Experience working with Asian governments and institutions
#jobreference2  #region2