Country Support Manager - Short Term
Gaborone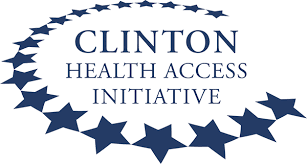 Organization: CHAI - Clinton Health Access Initiative
Location: Gaborone
Grade: Senior level - Managerial Level - Open for both International and National Professionals
Occupational Groups:

Operations and Administrations
Managerial positions

Closing Date:

Closed
Country Support Manager - Short Term
Program (Division)

Infectious Disease - Global Malaria
Overview
The Clinton Health Access Initiative, Inc. (CHAI) is a global health organization committed to saving lives and reducing the burden of disease in low- and middle-income countries, while strengthening the capabilities of governments and the private sector in those countries to create and sustain high-quality health systems that can succeed without our assistance. For more information, please visit: http://www.clintonhealthaccess.org.
CHAI is an Equal Opportunity Employer, and is committed to providing an environment of fairness, and mutual respect where all applicants have access to equal employment opportunities. CHAI values diversity and inclusion, and recognizes that our mission is best advanced by the leadership and contributions of people with diverse experience, backgrounds, and culture.
CHAI's global malaria and neglected tropical disease (NTDs) program provides direct technical and operational support to countries around the world to strengthen their malaria programs and reduce the burden of preventable, treatable diseases. We support governments to scale up effective interventions for prevention, diagnosis, treatment, and surveillance, with the goals of sustainably reducing the number of illnesses and deaths worldwide in the short-term and accelerating progress towards elimination in the long term.
Overview of Role:
CHAI is seeking a highly motivated individual for a 6-month assignment as a County Support Manager to coordinate the roll out of updated surveillance systems, specifically implementation of the foci investigation approach in priority regions in Namibia. This individual will support the national malaria program to measure and enhance the performance of surveillance systems, and to use data to monitor the uptake of systems. The individual will also support ongoing cross-border collaborative work between Southern Angola and Northern Namibia district and regional teams. The Country Support Manager will partner with government programs, academics, and public health agencies to ensure CHAI's work is complementary and not duplicative.
CHAI places great value on relevant personal qualities including resourcefulness, tenacity, independence, patience, humility, and strong work ethic. The Country Support Manager will work with CHAI's global, regional, and country teams and will need to possess strong communication and organizational skills.
Responsibilities
Surveillance support (60%)
Provide direct support and thought partnership for roll out of the foci investigation (FI) approach in priority districts in Northern Namibia. The individual will work closely with the Global Malaria Analytics and Surveillance Team (MAST) on the following:

Lead the preparation of protocols, procedures, manuals, and other documents related to FIs
Develop FI field guides, standard operating procedures, and/or job aids for use by health facility and district management teams
Formulate and deliver national and sub-national level training materials to capacitate environmental health practitioners, malaria mentors, community health workers, and other health facility staff on how to conduct FIs; including but not limited to:

Conducting desk reviews and extracting data from various databases and systems
Using Excel to summarize data and draw insights
Collecting, storing, handling, analyzing, and visualizing geospatial data (delineation)
Conducting FIs and maintaining an FI database

Participate in the review and analysis of data from FIs, including routine monitoring of foci investigated, response activities implemented, and case trends after response activities
Support the review and updating of data review protocols
Support efforts to digitize FI tools and design relevant dashboards
Monitor the piloting and roll out of the FI approach, including troubleshooting challenges and assessing sustainability of FI activities by NVDCP sub-national teams
Support translation of analytical results from FI investigations to national and sub-national government partners, and ensure data are used to inform surveillance strategy
Namibia-Angola cross-border collaboration support (40%)
Support the development of interventions for bordering districts of Northern Namibia and Southern Angola

Develop terms of reference for district cross-border committees to ensure they are functional for collective decision making; sharing outcomes; facilitating common understanding; and ensuring regular monitoring, evaluation, and reporting to inform implementation of interventions among neighboring districts
Support bordering district teams to conduct joint planning processes
Support development of templates for reporting and data sharing with district, provincial, and national teams to demonstrate impact of cross-border collaboration
Qualifications
Master's degree in a relevant field (e.g., Public Health, Business Administration); or Bachelor's degree with exceptional experience
5+ years of relevant work experience with increasing levels of responsibility and leadership
Exceptional written and oral communication and presentation skills, including effective communication of results through data visualization to audiences of varying technical backgrounds
Knowledge of malaria, disease elimination, and/or other major global infectious disease problems
Experience in strategy development, planning, and project implementation
Experience in capacity building and support management
Experience working and communicating with government officials and multilateral organizations
Demonstrated analytical, quantitative, and problem-solving skills
High levels of proficiency in Microsoft Word, Excel, and PowerPoint
Ability to work independently in unstructured settings and to adapt to new environments and challenges
Experience working remotely with a decentralized team
Willingness to travel 20-30%
Advantages:
Experience living or working in resource-limited settings
Experience supporting development of strategic plans, policies, and guidelines
Experience working with surveillance platforms (e.g., DHIS2)
#jobreference3 #region3
This vacancy is now closed.
However, we have found similar vacancies for you: