Operations Lead, TB
New Delhi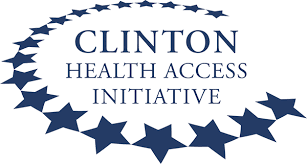 Organization: CHAI - Clinton Health Access Initiative
Location: New Delhi
Grade: Level not specified - Level not specified
Occupational Groups:

Operations and Administrations
Malaria, Tuberculosis and other infectious diseases
Managerial positions

Closing Date:
Program (Division)

Country Programs - India
Overview
The Clinton Health Access Initiative, Inc. (CHAI) is a global health organization committed to saving lives and reducing the burden of disease in low-and middle-income countries, while strengthening the capabilities of governments and the private sector in those countries to create and sustain high-quality health systems that can succeed without our assistance. For more information, please visit: http://www.clintonhealthaccess.org 
CHAI is an Equal Opportunity Employer, and is committed to providing an environment of fairness, and mutual respect where all applicants have access to equal employment opportunities. CHAI values diversity and inclusion, and recognizes that our mission is best advanced by the leadership and contributions of people with diverse experience, backgrounds, and culture.

CHAI, in partnership with its India affiliate William J Clinton Foundation (WJCF), works in close partnership with and under the guidance of the Ministry of Health and Family Welfare (MoHFW) at the Central and States' levels on an array of high priority initiatives aimed at improving health outcomes. Currently, CHAI supports government partners across projects to expand access to quality care and treatment for HIV/AIDS, Hepatitis, tuberculosis, COVID-19, common cancers, sexual and reproductive health, immunization and essential medicines.

Talent is the fundamental driver of WJCF's success in helping save lives and reduce the burden of disease. WJCF's organizational values reflect its relentless endeavour of hiring, nurturing, empowering, and celebrating diverse and high calibre individuals who come together to work as cohesive teams. WJCF places a high premium on providing its staff with an enabling environment that encourages entrepreneurship, humility, respect, equal share of voice and fosters high impact innovation to address some of the most challenging healthcare issues. 
Project Background

India has the highest burden of Tuberculosis (TB) in the world, accounting for more than 27% of the global TB incidence. The National TB Elimination Programme (NTEP) has outlined an ambitious agenda of eliminating tuberculosis by the year 2025; to that end, diagnosing and treating the missing cases is critical.
Project FOSTER seeks to strengthen NTEP's linkages with select departments at tertiary facilities (Rheumatology, Nephrology), dialysis centers, and organ recipients. FOSTER will improve notification of cases of active and latent TB, support for people living with TB (PLTB) and the original health condition, and seamless continuation of care for healthcare-seeking migrants.

The Operations Lead would lead the design and implementation of operational and research activities fundamental to the project, and take a lead on consolidating insights generated on patient pathways, behaviors, system incentives and operational issues which would be key to inform program design and strategy for subsequent scale-up. 
Responsibilities
Develop and maintain relationships with stakeholders in the public and private sector who will directly or indirectly contribute to the success of the project.
Contribute to hiring and training of project team
Gain a nuanced understanding of working ecosystem, administrative set up, key points of contacts at partner institutions, and develop strategy for engagement
Build intelligence on technical requirements of project (around diagnostic algorithms, notification, patient pathways, etc.)
Lead the operations of the project through well-defined trainings, M&E and reviews
Contribute to presentations to Government and donor contacts
Prioritize and define research studies in collaboration with partner institutes
Support the development of study design and research and evaluation tools, including research protocols, ethics applications, and standard operating procedures
Assist the development of data collection management and analysis tools and templates, including survey tools, observation tools, interview tools, and databases
Clean, manage, and analyze large data sets; support insight generation process and translation of insights into intervention design
Support the evolution of WJCF's TB private sector engagement (PSE) strategy by identifying areas of intervention that will have significant market and policy impact
Support WJCF leadership in creating presentations of study results for key stakeholders and support publication and dissemination thereof
Identify opportunities and contribute in structuring new initiatives as the WJCF TB program expands.
Qualifications
Bachelor's degree, plus 2-4 years work experience
Exceptional analytical (qualitative and quantitative) and communication (written and verbal) skills
Entrepreneurial mindset, including ability to work independently, self-motivate, and propose and implement new initiatives
Exceptional stakeholder management capabilities
High level of proficiency in Microsoft Office, particularly Excel, PowerPoint and Word
Ability to think strategically, handle ambiguity, and problem solve in a fast-paced, limited-structure, multicultural environment
Ability to be effective in high-pressure situations, handle multiple tasks simultaneously, and set priorities
Ability to absorb and synthesize a broad range of information, especially clinical, scientific and technical manufacturing information
Willingness to travel occasionally and at short notice
Preferred Qualifications:
Experience working in public health organization OR experience working in management consulting, development sector or similar fast-paced, output-oriented environments OR experience in the pharmaceutical, biotechnology or medical device industry
Experience in various qualitative and quantitative research methodologies
Experience analyzing large data sets using statistical software such as Stata, SAS, SPSS or R
Excellent problem solving, analytical and quantitative skills, including attention to detail and fluency in Microsoft Excel
Experience living or working in developing countries