VAC-9126 Solar/Power Engineer
Sanaa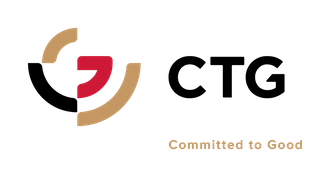 Organization: CTG - Committed To Good
Location: Sanaa
Grade: Level not specified - Level not specified
Occupational Groups:

Engineering
Renewable Energy sector
Children's rights (health and protection)
Mechanics and Electronics (Engineering)

Closing Date:

Closed
Job description

CTG overview

CTG staff and support humanitarian projects in fragile and conflict-affected countries around the world, providing a rapid and cost-effective service for development and humanitarian missions. With past performance in 17 countries – from the Middle East, Africa, Europe, and Asia, we have placed more than 20,000 staff all over the world since operations began in 2006.

CTG recruits, deploys and manages the right people with the right skills to implement humanitarian and development projects, from cleaners to obstetricians, and mechanics to infection specialists, we're skilled in emergency response to crises such as the Ebola outbreak in West Africa. Key to successful project delivery is the ability to mobilise at speed; CTG can source and deploy anyone, anywhere, in less than 2 weeks and have done so in 48 hours on a number of occasions.

Through our efficient and agile HR, logistical and operational services, CTG saves multilateral organisations time and money. We handle all our clients' HR related issues, so they are free to focus on their core services.

Visit www.ctg.org to find out more

Overview of position

Our client is undertaking a project that aims to restore access to critical urban service in selected cities within the Republic of Yemen under Yemen Integrated Urban Services Emergency Project – Phase two (YIUSEP-II) . One of these services is Energy services. Our client will be responsible for the design and implementation works of PV solar systems and diesel gensets that will increase the targeted facilities' reliability and service capacity. All of that to be done ensuring highest standards in design, and respect of 'state of the art' requirements for aesthetics, safety and sustainability

To hire professional Consultant Engineer able to provide a variety of engineering services required by the our client under instructions and directions of the Project Manager, Renewable Energy Specialist and City Engineer. The engineering services desired include, but are not limited to


Role objectives

The scope is to prepare technical designs, Bill of Quantities (BOQ), and tender documents of solar system and/or genset system solutions to target facilities in accordance with our client guidelines and standards. This will include but not limited to:

● Carry out field visits to target facilities - which may include traveling to various governates- to:

a. Inspect and verify the actual needs;

b. Consult with the facility's management and administration about the expected needs.

c. Identify the required space for system required components such as Solar PV panels, distribution and control boards, batteries, Diesel generators and fuel

d. Identify connection points and assess their ability to withstand new sources.

e. Estimate the average electricity loads of targeted facilities.

f. Data collection for the electricity consuming equipment within the facility along with their wattage and its daily operational hours.

g. Prepare accurate single line diagram for the facility's electrical network.

h. Identify possible cable routs and any possible obstacles.

i. Instruments. The engineer shall be familiar with measurement instruments and apparatus required for such assignment including Power Quality Analyzer (PQA) with data logger and clamp meter as minimum.

● Prepare appropriate energy system designs for target facilities based on actual electricity measurements and needs and according to site suitability. This will include the following:

a. A full description of the target facility including its location (with GIS coordinates), existing capacity, functionality, provide photograph for the available electricity sources, loads, and the available areas for the system.

b. AutoCAD drawings for the available areas presenting the south direction and azimuth, illustrating the proposed location for the inverter and storage systems and/or Gensets and fuel tanks.

c. The design shall consider HSSE and aesthetic concerns

● Provide technical and administrative support throughout all stages of designing processes and respond for any inquiries and modification requests from design review team through our client energy specialist until getting final approval and design certificate.

● Working in coordination with our client Renewable Energy Coordinator, City Engineers and Social Safeguard Officer.

● The consultant will prepare and deliver the required documents in a professional way within specified working period which will include but not limited to:

- Technical assessment report

- High quality digital photographs.

- AutoCAD detailed design using approved layout templates.

- Sizing Calculation sheets.

- Bill of Quantities (BOQ), including detailed specifications and cost estimation.

● All team's members shall working side by side and perform all tasks assigned cooperatively.

● Protecting the confidentiality of work.

● Any additional duties required as needed within the scope of the project.

Project Supervising: The minimum criteria in regard to the duties responsibilities and expectations of the supervising during the implementation phase of the hybrid solar system project in accordance with our client guidelines and standards. This will include but not limited to:

● Responsible for all QC activity on site, performing QC Assessments of work by Technicians.

● Conduct on- site observations to assure conformance with the contract documents regarding work, materials and equipment.

● Arrange and attend field observations where issues of conformity with approved design and specifications arise.

● Make sure that the contractor is adhering the minimum safety and quality policies and procedures

● Review shop drawings and advise of any significant changes required.

● Issue field instructions for correction of any work that does not conform to the approved contract documents, and if needed, Request change orders when required for review, discussion and approval.

● Review the project file maintained on the site by the Supplier/contractor to ensure that the necessary tests have been performed and the results were satisfactory, issue remedial instructions if the test results were found unsatisfactory.

● Review the project file maintained at the site by the Supplier/contractor to ensure that all the necessary documents, such as, but not limited to, warranties, guarantees, test results, shop drawings, field instructions, reports and change orders, etc. Are filed and kept at a place.

● Review the implementation progress against the most current implementation progress schedule with the Supplier/contractor, evaluate its suggestions and submit recommendations.

● Review the payment requisitions presented by the Supplier/contractor and certify consistency with the implementation progress.

● Conduct an inspection of the development, or a portion of it, on request from the Supplier/contractor for issuance of a substantial completion certificate and develop a punch-list of incomplete items.

● Conduct an inspection of the development for the completion of the punch-list items.

● Inspect the material storage for their conformance with the contract requirements and general suitability, issue written recommendations, if necessary.

● All team's members shall working side by side and perform all tasks assigned cooperatively.

● Protecting the confidentiality of work.

● Any additional duties required as needed within the scope of the project. 


Project reporting




reporting to Project Manager 

Key competencies

● Excellent oral and written communication skills.

● Strong interpersonal skills and ability to work as part of a team

Team management

 This role has no team management responsibility.


Further information

4. Qualifications and Experience

a. Education

● University degree in Electrical engineering.

b. Work Experience

● More than 4 years working experience in project assessment, design, supervising and management experience in Solar PV systems and diesel gensets projects is essential.

● Experience in the usage of computers and software packages (Autodesk AutoCAD, Microsoft office).

● Very Good Knowledge in written and oral of English and Arabic languages is required.

Qualified female candidates are encouraged to apply for this role


Disclaimer: At no stage of the recruitment process will CTG ask candidates for a fee. This includes during the application stage, interview, assessment and training.
This vacancy is now closed.
However, we have found similar vacancies for you: