VAC-9121 Vaccine Cold Chain Extender
Gardēz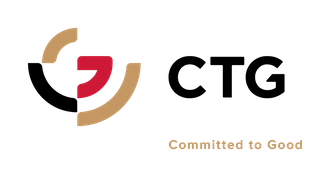 Organization: CTG - Committed To Good
Location: Gardēz
Grade: Level not specified - Level not specified
Occupational Groups:

Public Health and Health Service
Logistics
Children's rights (health and protection)
Transport and Distribution
Supply Chain
Malaria, Tuberculosis and other infectious diseases

Closing Date:

Closed
Job description

CTG overview

CTG staff and support humanitarian projects in fragile and conflict-affected countries around the world, providing a rapid and cost-effective service for development and humanitarian missions. With past performance in 17 countries – from the Middle East, Africa, Europe, and Asia, we have placed more than 20,000 staff all over the world since operations began in 2006.

CTG recruits, deploys and manages the right people with the right skills to implement humanitarian and development projects, from cleaners to obstetricians, and mechanics to infection specialists, we're skilled in emergency response to crises such as the Ebola outbreak in West Africa. Key to successful project delivery is the ability to mobilise at speed; CTG can source and deploy anyone, anywhere, in less than 2 weeks and have done so in 48 hours on a number of occasions.

Through our efficient and agile HR, logistical and operational services, CTG saves multilateral organisations time and money. We handle all our clients' HR related issues, so they are free to focus on their core services.

Visit www.ctg.org to find out more

Overview of position

UNICEF is planning to recruit 5 Polio cold chain Extenders for improvement of current vaccine and cold chain management one for each region in East, Southeast, West, North and central regions. The extender will closely work with cold chain and polio teams including extenders, Provincial Communication Officers (PCOs) and District Communication Officers (DCOs) and under the general guidance of UNICEF regional  Polio team leader, the incumbent will be responsible for providing technical support to the regional and provincial PEI/EPI teams, working with them to ensure required vaccine supplies are planned, requested, arrived ,stored and distributed to the needy sites as per exact/updated target population and micro plan, he/she have to ensure # of required standard cold chain equipment are available, functional and maintained at all levels. He/She support the data flow on vaccine and cold chain related issues. monitoring and supervision of vaccine and cold chain related activities and facilities. The Polio cold chain Extender will work closely with Communication and M&E team to monitor polio-and EPI RI programs activities at all levels. The incumbent will also oversee and support the training of cold chain team, EPI/PEI key staff on vaccine and cold chain management.


Role objectives

●Regular visits from cold rooms at provincial and regional levels.

●Regular visits from dry store at provincial and regional levels.

●Field visit from HFs and campaign days ensuring the vaccine and nonvaccine supply are properly managed.

●Dry store and cold rooms are properly managed (shelve cards and stock cards are updated).

●Preventive and maintenances plans are implemented.

●supportive supervision sessions for the CCTs or other polio personnel in the field provided

●Monthly plan is shared and reported against it on monthly based 


Project reporting

Data and Reports:

●Weekly vaccine stoke reports (WVSR) are compiled and shared.

●Vaccine Utilization Reports (VUR)

o within 10 days after implementation of campaign.

o within 5th day of the next moth for CVAs

●Cold chain equipment inventory (quarterly).

●Vaccine arrivals reports (within 2 days of arrival of new vaccine supply).

●Report on Vaccine and supply distribution/retrieval to/from the field.  

●Report on loss or damage of vaccine and non-vaccine supplies.

●Report on turn over or changes in number of staff of cold chain and FLWs.

●Verification of financial documents. 

Key competencies

Dense populated region

High work load 

Issues in stock 

Issues in supply 

Capacity building 

Data related issues

Financial issues

Team management

Supporting Team in Planning

Data Collection

Data Analyze 

Data Sharing

Supervision and Monitoring from Regional and Provincial Cold Rooms 

Further information

●Duty station will be zonal offices and REMTs with traveling to the provinces and districts of the relevant regions of Afghanistan.

Disclaimer: At no stage of the recruitment process will CTG ask candidates for a fee. This includes during the application stage, interview, assessment and training.
This vacancy is now closed.
However, we have found similar vacancies for you: