VAC-9130 Wash Monitor
Bentiu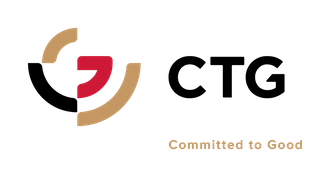 Organization: CTG - Committed To Good
Location: Bentiu
Grade: Level not specified - Level not specified
Occupational Groups:

Children's rights (health and protection)
Water, sanitation and hygiene (WASH)

Closing Date:

Closed
Job description

CTG overview

CTG staff and support humanitarian projects in fragile and conflict-affected countries around the world, providing a rapid and cost-effective service for development and humanitarian missions. With past performance in 17 countries – from the Middle East, Africa, Europe, and Asia, we have placed more than 20,000 staff all over the world since operations began in 2006.

CTG recruits, deploys and manages the right people with the right skills to implement humanitarian and development projects, from cleaners to obstetricians, and mechanics to infection specialists, we're skilled in emergency response to crises such as the Ebola outbreak in West Africa. Key to successful project delivery is the ability to mobilise at speed; CTG can source and deploy anyone, anywhere, in less than 2 weeks and have done so in 48 hours on a number of occasions.

Through our efficient and agile HR, logistical and operational services, CTG saves multilateral organisations time and money. We handle all our clients' HR related issues, so they are free to focus on their core services.

Visit www.ctg.org to find out more

Overview of position

Purpose of Activity/Assignment:

As the WASH cluster Co-lead, the organisation proposes establishing a strong independent WASH monitoring system in Bentiu (Unity State) to monitor the delivery of WASH services to IDPs and flood-affected populations. The organisation intends to engage three independent monitors to form the WASH monitoring team. These will be stationed in various strategic locations within Bentiu as part of the WASH monitoring team. The main purpose of this assignment is to improve quality data management for the planning and delivery of WASH services in Bentiu ex-POC and flood IDP sites and ensure accountability to the affected population and the WASH cluster.

Role objectives

Main Duties and Responsibilities:

1.      Review/Development of WASH monitoring concept, including agreed monitoring indicators:

Review initial ideas of the WASH monitoring concept and develop a clear concept note on monitoring of WASH implementation in Bentiu.

In consultation with the WASH cluster and the client review the current indicators under the WASH 5Ws. Based on the review outcome, develop and/or adapt monitoring indicators to respond to the needs.

Based on the indicators and concept note developed the Bentiu WASH framework, including the monitoring plan prepared for reporting and tracking.

2.      Monitoring of WASH implementation in Bentiu.

Carry out daily, weekly, and monthly monitoring of WASH implementation in the assigned areas according to the monitoring sheets. In sampling the water quality, ensure adherence to the protocols as laid down in the WASH guidelines.

Monitor hygiene implementation focusing on the agreed indicators and document findings. Where necessary, focused group discussions will be carried out in the camps and communities for the qualitative indicators developed.

3.      Capacity strengthening of State Government WASH department and partners.

In collaboration with the State MHLPU, establish a State level WASH Information Management system to track State-wide WASH implementation and monitoring by the Government and partners.

Conduct on-the-job training for Government personnel and partners on the adoption and use of the WASH IM system to document WASH program implementation in the State.

4.      Reporting


End-of-day submission of the monitoring sheets to the team leader for compilation.

Team leader will develop weekly monitoring reports and submit to supervisor.

Update agreed dashboard in real time to inform decision making.

Prepare and submit monthly progress report to supervisor (reporting format will be agreed with supervisor).


The

report

should

include

proposed

remedial

and

corrective

actions

to

partners

from

the

monitoring

results.

5.      Additional support to WASH programme

As directed by the supervisor, the team and individual monitors may undertake any other related tasks and provide additional support in line with monitoring of the WASH implementation.

Project reporting

This role will work under the technical supervision of the Wash Specialist in Juba & Wash Officer in Bentiu.

Key competencies

·        Teamwork plan for the 6- month duration as per the TOR deliverables.

·        Partners agree to WASH monitoring indicators to respond to key monitoring questions for the response.

·        Monitoring and sampling protocols for Water supply, sanitation, and hygiene, including capacity monitoring.

·        Concept note for development of the monitoring framework.

·        Framework document for monitoring WASH implementation in Bentiu developed.

·        WASH monitoring Dashboard completed.

·        WASH weekly progress report.

·        Monthly progress report.

Team management

This role has no team management responsibility.



Further information

Qualified female candidates are encouraged to apply for this role.

Disclaimer: At no stage of the recruitment process will CTG ask candidates for a fee. This includes during the application stage, interview, assessment and training.
This vacancy is now closed.
However, we have found similar vacancies for you: