Research Assistant, Chemopad Project
Yaoundé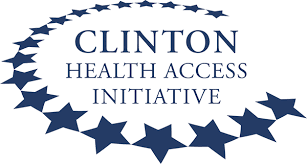 Organization: CHAI - Clinton Health Access Initiative
Location: Yaoundé
Grade: Level not specified - Level not specified
Occupational Groups:

Administrative support
Scientist and Researcher
Project and Programme Management

Closing Date:
Research Assistant, Chemopad Project
Program (Division)

Country Programs - Cameroon
Overview
The Clinton Health Access Initiative, Inc. (CHAI) is a global health organization committed to saving lives and reducing the burden of disease in low-and middle-income countries, while strengthening the capabilities of governments and the private sector in those countries to create and sustain high-quality health systems that can succeed without our assistance. For more information, please visit: http://www.clintonhealthaccess.org.
CHAI is an Equal Opportunity Employer, and is committed to providing an environment of fairness, and mutual respect where all applicants have access to equal employment opportunities. CHAI values diversity and inclusion and recognizes that our mission is best advanced by the leadership and contributions of people with diverse experience, backgrounds, and culture.
Overview of Role:
CHAI is seeking a highly motivated individual with strong public health experience and analytical skills to support the expanded surveillance and analytics scope of work in Cameroon. The individual will work with team members across CHAI's Global, Regional and Country Teams and will therefore need to possess strong communication and organizational skills. It is expected that the Research Assistant will need to collaborate with government programs, academics, and public health agencies to ensure CHAI's work is complementary and not duplicative other ongoing efforts.
Responsibilities
The Research Assistant will be responsible for gathering accurate, credible information on chemotherapy medicine quality surveillance in targeted chemotherapy treatment centers in Cameroon. S(h)e will be required to summarize findings of data collected to support senior research staff and PIs in scientific and academic conclusions. In addition, the RA will:
Support CHAI country team, MOH, partners and targeted healthcare workers in the pursuit of

adapting a point of use test card, for assessing the quality of chemotherapy drugs.

Collect qualitative and quantitative data to determine the market trend of chemotherapy products in Cameroon.

Implement post market surveys (PMS) of anti-cancer products in circulation in Cameroon using fast, reliable, affordable procedures like Spot-checks.

Develop a health and economic cost benefit analysis of instituting PMS on chemotherapy products for the country taking into consideration the impact on the health of patients.

Participate in the development and review of manuscripts for publication in peer review journals.

Collect relevant information to maximize access to scarce chemotherapy products and protect patient health in target health facilities.

Prepare preliminary analysis of data collected to guide leadership of investigators.

Collaborate closely with the team to proactively identify areas of opportunity as well as possible challenges and barriers to cancer treatment access.

Leverage strong analytical and problem-solving skills to accelerate progress towards the program's milestones.

Provide additional technical assistance as needed in the areas of M&E, data management.

Prepare status reports and other required project update documents.

Prepares and submits relevant expense and activity reports within institutional timelines.

Carry out any other duties as may be required by CHAI leadership

. 
Qualifications
BSc with at least 2-year experience in Clinical research and Data analysis

Prior experience in clinical research and implementation setting is an added advantage.

Relevant laboratory systems strengthening experience including capacity building, service expansion and e-LIMS amongst others.

Very strong quantitative analytical skills.

Applicants with other relevant private and public sector experience are strongly encouraged.

Strong diplomatic and interpersonal skills, and ability to build relationships

Strong organizational and problem-solving skills.

Strong communication skills, including the ability to prepare compelling presentations and state of the art reports.

Ability to multi-task and to be effective in high-pressure situations.