Technical Advisor - Short term (3 months), Maximum Impact Incubator
United States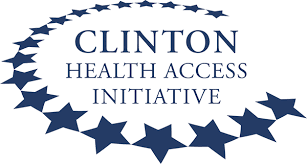 Organization: CHAI - Clinton Health Access Initiative
Location: United States
Grade: Senior level - Managerial Level - Open for both International and National Professionals
Occupational Groups:

Development Cooperation and Sustainable Development Goals
Project and Programme Management
Innovations for Sustainable Development
Social Entrepreneurship
Corporate Social Responsibility (CSR)
Sustainable Business Development

Closing Date:
Technical Advisor - Short term (3 months), Maximum Impact Incubator
Program (Division)

Other - Program
Overview
Overview of the Clinton Health Access Initiative
The Clinton Health Access Initiative, Inc. (CHAI) was founded in 2002 on the principle that it was morally unacceptable that millions of people were dying each year from treatable diseases.  CHAI is a global health organization committed to saving lives and reducing the burden of disease in low-and middle-income countries, while strengthening the capabilities of governments and the private sector in those countries to strengthen and sustain high-quality health systems that can succeed without our assistance.
For more information, please visit: http://www.clintonhealthaccess.org.
CHAI is an Equal Opportunity Employer, and is committed to providing an environment of fairness, and mutual respect where all applicants have access to equal employment opportunities.  CHAI values diversity and inclusion, and recognizes that our mission is best advanced by the leadership and contributions of people with diverse experience, backgrounds, and culture.
Overview of role
CHAI is establishing a new team to identify and incubate programs across its entire portfolio that generate significant health impact through highly cost-effective programming. This 'Maximum Impact Incubator' team has the exciting and challenging aim of evaluating and prioritizing the most cost-effective and scalable opportunities for new programs aligned with the Effective Altruism philosophy of maximizing the benefit of available resources. 
As a Technical Advisor to the Incubator, you will support the team's efforts to quantitatively evaluate potential programming according to how the most impact can be achieved per dollar spent. You will work closely with the Incubator Program team, CHAI program and country teams, academics, and other stakeholders to conduct rigorous analysis of prospective programs.
Activities will include comprehensive and critical literature reviews and expert interviews to evaluate health impact of candidate interventions, assessments of program costs and key cost drivers, cost-effectiveness modeling and analysis, identification of priority gaps for in-country data collection and investigation, and synthesis into guidance on a program's potential impact at scale.
This role is the perfect opportunity for anyone with a curious and analytical mind who wants to learn about a broad variety of health areas, apply skills in cost-effectiveness analysis, and drive genuine impact as we identify and scale programs that will provide the maximum benefit to millions of people.
Responsibilities
As a Technical Advisor on the Incubator team, you will be responsible for:
Collating data on costs and effects of high-impact interventions, including through literature reviews, discussions with CHAI program and country teams, and engagement with external experts

Critically evaluating the strength of the evidence base for interventions, identifying data gaps and uncertainties

Conducting cost-effectiveness analyses to compare the impact of interventions per dollar spent and evaluate factors and uncertainties influencing conclusions

Synthesizing outputs both internally and externally through high-quality presentations, reports, and publications
Skills
We are seeking exceptional and highly-motivated individuals with a genuine desire to maximize global health outcomes.  An ideal candidate will be described as:
Intellectually curious – You have a desire to dig deeper than the surface, asking questions like: Why does this intervention perform better than another? What does this new information mean for my current conclusions?  How might this intervention look different in another country?

Analytical – You are comfortable independently analyzing quantitative and qualitative scientific information, conducting cost-effectiveness analyses and modeling approaches, and effectively extracting logical conclusions and recommendations.

Open – You are comfortable with candidly sharing what you know from your research, but more also, what you do not know, are unsure about or would need further expert support to uncover

Practical – You can balance multiple priorities, focusing on the aspects of research or topics that is most decision-critical for the team

Communicative – You can translate complex scientific or analytical findings terminology understandable for colleagues and decision-makers who may not have scientific backgrounds

Rigorous – You take pride in your work and have high-standards for what you produce, creating analysis that can stand up to the scrutiny of internal and external parties

Passionate – You are passionate about improving global health and will work with urgency towards achieving this goal
Qualifications
Requirements:
Postgraduate (either completed or ongoing) in data science, economics, public health, epidemiology, or related quantitative discipline

Experience with designing, conducting, and analyzing literature reviews

High level of proficiency in Microsoft Office, particularly Excel, PowerPoint, and Word

Statistical and geospatial analysis programming experience (including expertise with R, SAS, STATA, ArcGIS and/or other relevant software)

Exceptional written and oral communication skills
Advantages:
Experience undertaking cost-effectiveness and related analyses