Senior Program Manager, Global Assistive Technology
United States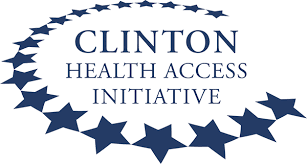 Organization: CHAI - Clinton Health Access Initiative
Location: United States
Grade: Senior level - Managerial Level - Open for both International and National Professionals
Occupational Groups:

Information Technology and Computer Science
Project and Programme Management
Managerial positions

Closing Date:

Closed
Senior Program Manager, Global Assistive Technology
Program (Division)

Non Communicable Diseases - Assistive Technologies

Additional Location Description

This role is flexible to be based in a CHAI program country, pending country team leadership approval
Overview
The Clinton Health Access Initiative, Inc. (CHAI) is a global health organization committed to our mission of saving lives and reducing the burden of disease in low-and middle-income countries. We work at the invitation of governments to support them and the private sector to create and sustain high-quality health systems.
CHAI was founded in 2002 in response to the HIV/AIDS epidemic with the goal of dramatically reducing the price of life-saving drugs and increasing access to these medicines in the countries with the highest burden of the disease. Over the following two decades, CHAI has expanded its focus. Today, along with HIV, we work in conjunction with our partners to prevent and treat infectious diseases such as COVID-19, malaria, tuberculosis, and hepatitis. Our work has also expanded into cancer, diabetes, hypertension, and other non-communicable diseases, and we work to accelerate the rollout of lifesaving vaccines, reduce maternal and child mortality, combat chronic malnutrition, and increase access to assistive technology. We are investing in horizontal approaches to strengthen health systems through programs in human resources for health, digital health, and health financing. With each new and innovative program, our strategy is grounded in maximizing sustainable impact at scale, ensuring that governments lead the solutions, that programs are designed to scale nationally, and learnings are shared globally.
At CHAI, our people are our greatest asset, and none of this work would be possible without their talent, time, dedication and passion for our mission and values. We are a highly diverse team of enthusiastic individuals across 40 countries with a broad range of skillsets and life experiences. CHAI is deeply grounded in the countries we work in, with majority of our staff based in program countries. Learn more about our exciting work: http://www.clintonhealthaccess.org
CHAI is an Equal Opportunity Employer, and is committed to providing an environment of fairness, and mutual respect where all applicants have access to equal employment opportunities. CHAI values diversity and inclusion, and recognizes that our mission is best advanced by the leadership and contributions of people with diverse experience, backgrounds, and culture.
About The Program:
Assistive technology (AT) is an umbrella term covering products and services that enhance functioning, such as mobility, hearing aids, and eyeglasses. An estimated 2.5 billion people worldwide need at least one form of AT, including 240 million disabled children. For the people that need it, AT is lifechanging as it supports their independence and ability to live their full potential. However, despite the large need, one billion people are denied access to AT, particularly in low- and middle-income countries, where access can be as low as 3% of the need. AT provision has traditionally been perceived as a charitable activity, led by NGOs and faith-based organizations. As a result, provision is small-scale, erratic, and not sustainable. The growing need for AT is rapidly outpacing the current gains in access. A radical shift is needed from the status quo and governments requested support from CHAI to tackle this.
AT is particularly important for children with disabilities during their early years (aged 0-6), as this period is critical for maximizing their development and these children are commonly deprived from equal opportunities to play, learn, and fulfill their potential. Early childhood interventions that involve disability screening and supportive services like AT and therapeutic activities based around play have been shown to improve child outcomes by helping children acquire new skills and behaviors to reinforce and strengthen learning. However, these services are not routinely available in the public sector and millions of children with disabilities are left behind. Several countries -including Ethiopia, Indonesia, Kenya, Liberia, Nigeria, Rwanda, Sierra Leone, South Africa – have developed plan and strategies to increase early access to AT to children with disabilities.
In 2023, CHAI is starting work with the Lego Foundation to support 8 countries with the further implementation of their ambitious strategies. Over the next 3 years, we will work with governments and partners to develop and implement scalable models for routine disability screening, early access to AT and supportive learning via play.
About the Role:
As Senior Program Manager in the Global Assistive Technology team, you will be expected to support countries with the successful implementation of this new program. You will lead the project management, including the development of donor reports and updates, planning and implementation of project team meetings, and monitoring of grant funding in collaboration with finance managers. You will facilitate knowledge-sharing between team members and with external experts as well as developing and maintaining a comprehensive online library with resources, tools, and best practices. You will lead the development of case studies that document our learnings and coordinate the dissemination among stakeholders. You will maintain and facilitate connections with external partners and expert advisors. You will work with our communications team to create compelling content about results and achievements. You will provide input to our strategy, facilitate strategy reviews and support with its implementation. To that end, you are expected to build a robust understanding of disability screening, early access to AT and supportive learning via play.
You are expected to work on a day-to-day basis with other CHAI teams and external stakeholders. Therefore, you are expected to work independently, proactively, and flexibly, and have a deep personal commitment to producing the highest quality results. We are seeking a highly motivated individual with outstanding analytical ability and leadership skills, and academic credentials. CHAI places great value on relevant personal qualities: resourcefulness, entrepreneurialism, tenacity, independence, humility, and work ethic.
You will report to the Director, Assistive Technology. The base location is flexible to a CHAI Program country, preferably in Africa, and pending country leadership approval. Travel up to 30% is expected.
Responsibilities
Lead the project management of our AT program, including regular review of workplans, reporting on results and progress, planning and coordinating of project team meetings, and monitoring of program financials.

Facilitate knowledge-sharing between team members and with external experts. Develop online

toolkits with relevant resources and information to support program implementation.

Lead the development of case studies about our work that document new learnings and insights. This may include academic publications.

Develop, maintain, and update an overview of expert advisors and supportive resources that are relevant to the program.

Work with the communications team to create content and support dissemination.

Support the development, implementation, and revision of our strategy.

Conduct high quality desktop research and analysis on our interventions and keep track of latest learnings and developments at the global and country-level.

Assist county teams with the review of program documents, facilitating connections with experts and technical documents, analytical support and government engagements. 

Help organize relevant in-person meetings.

Prepare materials to present the findings, written report and PowerPoint, with internal and external stakeholders, including donors; update based on their feedback and input.

This role requires taking initiative to identify new opportunities and take on other responsibilities as needed and as requested by line manager.
Qualifications
We seek a leader who is strongly committed to support the successful implementation of this program and drive meaningful impact. Key skills required for this job include: 1) highly organized with excellent attention to detail; 2) excellent written and oral communication skills; 3) entrepreneurial spirit – taking initiative; 4) strong analytical capabilities; and 5) high energy – willing to engage until a task is complete. CHAI's global team operates at the service of countries so having a service orientation is imperative.  
Advanced degree and 8 years of experience including experience in a fast-paced environment.

Program management experience, working end to end from strategy development to proposal development, through implementation, monitoring and evaluation and reporting, as well as program budgeting and operations.

Ability to write persuasively using evidence and to explain complex concepts to a variety of audiences including donors and partners as well as senior government officials.

Strong facilitator and oral communicator able to explain complex concepts to a variety of audiences.

Ability to handle multiple tasks simultaneously and quickly adapt to changing priorities.

Entrepreneurial attitude, ability to self-motivate and propose new initiatives.

Full proficiency of Microsoft Word, Excel and PowerPoint.

Strong interpersonal skills and proven ability to build relationships in a multicultural environment.

Fluency in English, in both written and verbal communications
Advantages:
Experience working in either the private or not-for-profit sectors.

Familiarity with the health sector in low- and middle-income countries.

Familiarity with assistive technologies, disabilities, and/or early child development.

Experience working with government agencies.

Proficiency in French.
This vacancy is now closed.
However, we have found similar vacancies for you: