VAC-9445 Senior Project Assistant (Community Radio)
Baidoa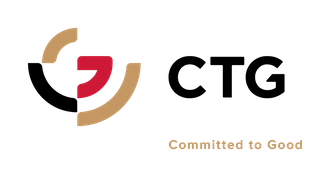 Organization: CTG - Committed To Good
Location: Baidoa
Grade: Mid level - Mid level consultancy
Occupational Groups:

Social Affairs
Administrative support
Communication and Public Information
Children's rights (health and protection)
Civil Society and Local governance
Project and Programme Management

Closing Date:

Closed
Job description

CTG overview

CTG staff and support humanitarian projects in fragile and conflict-affected countries around the world, providing a rapid and cost-effective service for development and humanitarian missions. With past performance in 17 countries – from the Middle East, Africa, Europe, and Asia, we have placed more than 20,000 staff all over the world since operations began in 2006.

CTG recruits, deploys and manages the right people with the right skills to implement humanitarian and development projects, from cleaners to obstetricians, and mechanics to infection specialists, we're skilled in emergency response to crises such as the Ebola outbreak in West Africa. Key to successful project delivery is the ability to mobilise at speed; CTG can source and deploy anyone, anywhere, in less than 2 weeks and have done so in 48 hours on a number of occasions.

Through our efficient and agile HR, logistical and operational services, CTG saves multilateral organisations time and money. We handle all our clients' HR related issues, so they are free to focus on their core services.

Visit www.ctg.org to find out more

Overview of position

The Client Somalia team is implementing frontline activities as well as taking the lead as Co-Chair of the Somalia Community Engagement and Accountability Task Force (CEA TF). Ensuring that affected communities are at the centre of the design and implementation of humanitarian services and development initiatives.

Under the overall supervision of the Senior Programme Coordinator (EPC), the direct supervision of the CCCM Programme Manager with close technical coordination by the Community Engagement and Accountability Officer as Task Force Co-Chair, the successful candidate will be responsible for our client's Community Radio programming, ensuring that activities implemented are in line with the core objectives of the CEA TF.

Role objectives

Orient, and train Citizen Journalists (CJs), working within the IDPs site to collect information, stories, perspectives, questions, and feedback

Using information collection templates, work with CJs to collect community feedback, transcribe information, and develop robust scripts for the production of radio programme episodes

Engage with and build a strong working relationship with local radio station broadcasters and journalistic production teams to broadcast community radio

Monitor audio listening stops in IDP sites and identify possible new areas of narrowcast expansion.

Develop and follow up on weekly narrowcast distribution plans, sharing audio content through public speaker systems.

In coordination with CJs, collect regular weekly monitoring information and feed this back to the CEA TF, outlining areas of interest and improvement

Plan and implement community mobilization and awareness-raising activities to promote  knowledge of the community radio programme

Liaise with partners to organize capacity-building activities and action plan, so as to develop the skills of CJs even further.


Look for opportunities to strengthen the community-centered approach of the radio programme, ensuring that is it community design and driven

Participate in the development of an expansion plan to roll out the community radio programme in other areas

Perform such other duties as may be assigned


Project reporting

Under the overall supervision of the Senior Programme Coordinator (EPC) and the direct supervision of the CCCM Programme Officer (CCCM)


Key competencies

The incumbent is expected to demonstrate the following values and competencies:

Values - all client's staff members must abide by and demonstrate these three values:

• Inclusion and respect for diversity respects and promotes individual and cultural differences; encourages diversity and inclusion wherever possible.

• Integrity and transparency: maintain high ethical standards and acts in a manner consistent with organizational principles/rules and standards of conduct.

• Professionalism: demonstrates ability to work in a composed, competent and committed manner and exercises careful judgment in meeting day-to-day challenges.

 

Core Competencies – behavioural indicators level 1

• Teamwork: develops and promotes effective collaboration within and across units to achieve shared goals and optimize results.

• Delivering results produces and delivers quality results in a service-oriented and timely manner; is action oriented and committed to achieving agreed outcomes.

•  Managing and sharing knowledge continuously seeks to learn, share knowledge and innovate.

•  Accountability: takes ownership for achieving the Organization's priorities and assumes responsibility for own action and delegated work.

•  Communication: encourages and contributes to clear and open communication; explains complex matters in an informative, inspiring and motivational way.


Team management

The role has no team management responsibility.

Further information

Qualified female candidates are encouraged to apply for this role.

Disclaimer: At no stage of the recruitment process will CTG ask candidates for a fee. This includes during the application stage, interview, assessment and training.
This vacancy is now closed.
However, we have found similar vacancies for you: