VAC-9859 Regional Accountant / Finance Manager
Kabul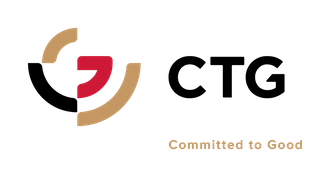 Organization: CTG - Committed To Good
Location: Kabul
Grade: Mid level - Mid level consultancy
Occupational Groups:

Operations and Administrations
Accounting (Audit, Controlling)
Banking and Finance
Children's rights (health and protection)
Managerial positions

Closing Date:

Closed
Job description

CTG overview

CTG staff and support humanitarian projects in fragile and conflict-affected countries around the world, providing a rapid and cost-effective service for development and humanitarian missions. With past performance in 17 countries – from the Middle East, Africa, Europe, and Asia, we have placed more than 20,000 staff all over the world since operations began in 2006.

CTG recruits, deploys and manages the right people with the right skills to implement humanitarian and development projects, from cleaners to obstetricians, and mechanics to infection specialists, we're skilled in emergency response to crises such as the Ebola outbreak in West Africa. Key to successful project delivery is the ability to mobilise at speed; CTG can source and deploy anyone, anywhere, in less than 2 weeks and have done so in 48 hours on a number of occasions.

Through our efficient and agile HR, logistical and operational services, CTG saves multilateral organisations time and money. We handle all our clients' HR related issues, so they are free to focus on their core services.

Visit www.ctg.org to find out more

Overview of position



We are looking for a qualified Accountant to support our Global Finance Team with Regional finance management and accounting.  Experienced in areas such as payroll, invoicing, taxes, local audit and processing annual returns, and management of purchase order systems.  Customer facing to assist with debt collection, and local banking and other financial relationships.



Role objectives




Client Purchase Orders - Call Off Orders




Under all global long-term agreements with its clients CTG must raise a financial quotation and budget limitations for any new contracts (hereinafter called a "COO" and sometimes referred to as a 'quote')

Management of COOs and COO burner (ensuring budgets are not exceeded)

(Direct reporting to Finance Project & Payroll Manager)



Cashbook Management & Purchase Orders



Manage local account managers and other staff's raising of Purchase Orders, ensuring POs are raised where required prior to purchase.

Ensure POs are recorded on sage and raised for invoicing where applicable.

Ensure the local team are trained on CTG PO system.

Reconcile Purchase Orders against COO and COO burner

(Direct reporting to Finance Project & Payroll Manager)



Invoicing



Generate timely and accurate invoices for Clients – either system generated or manually as required

Ensure all invoices are recorded correctly in Sage

Reconciliation of invoices against payroll and COOs

Manage receipt of local supplier invoices, checking against POs, upload to Sage and issue client reimbursable invoice as required

(Direct reporting to Credit Controller)



Accounts Receivable



Ensure timely payment of invoices by Client

Support Credit Controller with chasing clients for unpaid invoices

Resolve any queries/issues with invoices to ensure swift payment

(Direct reporting to Credit Controller)



Payroll



Oversee timesheets timely receipts with local account managers

Ensure procedures and timelines are met

Prepare payroll – system generated or manually as required as per policy

Reconcile payroll with Sage, COOs, contracts of employment and local tax laws.

(Direct reporting to Finance Project & Payroll Manager)

Tax

Calculation of personal income tax and social security, and any other applicable local salary withholding taxes

Responsible for timely payment of PIT, Social Security and other withholding taxes to local tax departments/authorities

Production and issuance of payslips

Complete annual tax returns, payment of corporate and other business taxes, and other local filings

Manage any local audits for taxation and other jurisdictional requirements.

Responsible for timely payment of all taxes to governing bodies.

Posting of tax payments to Sage

Work with our Legal team to ensure CTG adheres to localtax laws, responsible for keeping CTG in good standing and up to date with local tax laws.

Represent CTG at local governing bodies (including ministry and tax departments)

(Direct reporting to Financial Controller)

Banking

Manage local bank account(s) where applicable!

Management Accounting

Manage local budgets and actuals variance analysis for Country Manager

Prepare brief monthly report to summaries performance and highlight any areas of concern.

Prepare savings schemes and analytical support on OPEX expenditure to enable local decision making.

Provide visibility on financial business positioning to ensure effective Country Management

Prepare local management accounts and work with local auditors as required




Project reporting

Functional financial reporting into the Financial Controller and Dubai HQ finance team.  Day-to-day line management to Country Manager based in Kabul.


Key competencies

Ethical, trustworthy and confidential

Team player and good relationship builder

Excellent customer service skills

Team management

Other relevant information:

·Must have exceptional references

Appointment will be subject to certification that the candidate is medically fit for appointment, accreditation, any residency or visa requirements, & security clearances.

Candidates applying MUST upload a copy of their latest resume on their candidate profiles,

University and other educational qualifications will be checked so accounting qualification certificates are to be included with application and CV.

Further information

Must be fully qualified ACCA, CPA or equivalent.




Work experience:

Extensive experience in working with Sage, SAP, Oracle or similar accounting system.

Desirable to have experience in generating management accounts and profit/loss financial statements.

Good knowledge of local tax laws

Minimum 5 years' experience and desirable to have worked in governmental departments.




Geographical experience:

Afghanistan

Pakistan




Languages:

Essential: English, Afghanistan local dialects  

Disclaimer: At no stage of the recruitment process will CTG ask candidates for a fee. This includes during the application stage, interview, assessment and training.
This vacancy is now closed.
However, we have found similar vacancies for you: