VAC-9971 Compound Security Manager
Afghanistan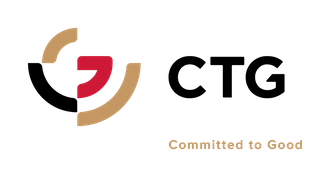 Organization: CTG - Committed To Good
Location: Afghanistan
Grade: Mid level - Mid level consultancy
Occupational Groups:

Security and Safety
Children's rights (health and protection)
Managerial positions

Closing Date:

Closed
Job description

CTG overview

CTG staff and support humanitarian projects in fragile and conflict-affected countries around the world, providing a rapid and cost-effective service for development and humanitarian missions. With past performance in 17 countries – from the Middle East, Africa, Europe, and Asia, we have placed more than 20,000 staff all over the world since operations began in 2006.

CTG recruits, deploys and manages the right people with the right skills to implement humanitarian and development projects, from cleaners to obstetricians, and mechanics to infection specialists, we're skilled in emergency response to crises such as the Ebola outbreak in West Africa. Key to successful project delivery is the ability to mobilise at speed; CTG can source and deploy anyone, anywhere, in less than 2 weeks and have done so in 48 hours on a number of occasions.

Through our efficient and agile HR, logistical and operational services, CTG saves multilateral organisations time and money. We handle all our clients' HR related issues, so they are free to focus on their core services.

Visit www.ctg.org to find out more

Overview of position

Compound Security Manager (CSM) UN

The Contractor will provide a Compound Security Manager (CSM) for the Icon premises in Kabul

The CSM must oversee the day-to-day responsibilities of HART Security Coordinators, Armed Guards and Local Unarmed Guard Personnel.

The CSM must attend daily meetings with the client's security staff. 

Role objectives

The key expectations required are: -

a)Provide effective and professional physical armed protection of personnel at client office and guesthouses anywhere in Afghanistan.

b)Monitor the CCTV cameras and draft daily/weekly security reports with the security shortages/recommendations (access control procedures, main threats for client.

c)To maintain good working relation with DPS and the Police Commanders responsible for the outer security ring of the client premises and exchange security related information.

d)To maintain a list of the client staff members and always know there whereabouts (how many staff members are in or out to the premises).

e)To know the number of visitors to the client premises and their whereabouts, including UN, NGO, LA and locals.

f)To be familiar with the basic provisions of the client's security plan for the duty station.

g)Provide the required number of adequate, qualified, and equipped international armed guards and supervisors on a 24/7 basis.

h)Maintain high operational standards and ensure high disciplinary standards.

i)The use of alcoholic beverages and /or illegal drugs by the service provider personnel is strictly forbidden. The service provider shall immediately remove and replace any employee who is under or strongly suspect of being under the influence of alcohol or drugs.

Project reporting

a)Provide effective managerial oversight of the project from Kabul.

b)Provide effective supervision and coordination of the armed guard activities.

c)Cooperate effectively with the client unarmed guards and external armed guards provided by the APS (Protection Services).

d)Work effectively with the client's security focal point at each location and respond to the clients' requirements as operational and administrative circumstances dictate.

e)The contractor should submit the offer for two options:

a.Where the life support services are covered by the contractor

b.Where the life support services are provided by the client at a reasonable standard.

f)Life Support consists of providing the guards at all locations with food, water, laundry services, communications, and transport during deployment, leave, visa etc.

Key competencies

At least 10 years Military experience

At least 2 years leadership capacity gained in the commercial sector within an austere environment such as Afghanistan/ Iraq.

FPOSi

Health and Safety qualifications are highly desired.

Intelligence Reporting and Administration experience

Physically and mentally fit (Medical Certificate)

Police Check

Team management

This role is part of the in country management team.

Further information

Language - Arabic desirable 

Disclaimer: At no stage of the recruitment process will CTG ask candidates for a fee. This includes during the application stage, interview, assessment and training.
This vacancy is now closed.
However, we have found similar vacancies for you: