VAC-9972 Overseas Programme Manager
London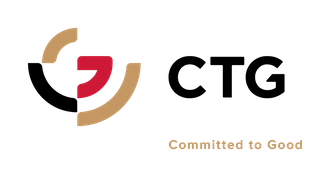 Organization: CTG - Committed To Good
Location: London
Grade: Mid level - Mid level consultancy
Occupational Groups:

Children's rights (health and protection)
Project and Programme Management
Managerial positions

Closing Date:

Closed
Job description

CTG overview

CTG staff and support humanitarian projects in fragile and conflict-affected countries around the world, providing a rapid and cost-effective service for development and humanitarian missions. With past performance in 17 countries – from the Middle East, Africa, Europe, and Asia, we have placed more than 20,000 staff all over the world since operations began in 2006.

CTG recruits, deploys and manages the right people with the right skills to implement humanitarian and development projects, from cleaners to obstetricians, and mechanics to infection specialists, we're skilled in emergency response to crises such as the Ebola outbreak in West Africa. Key to successful project delivery is the ability to mobilise at speed; CTG can source and deploy anyone, anywhere, in less than 2 weeks and have done so in 48 hours on a number of occasions.

Through our efficient and agile HR, logistical and operational services, CTG saves multilateral organisations time and money. We handle all our clients' HR related issues, so they are free to focus on their core services.

Visit www.ctg.org to find out more

Overview of position

To provide support to the Overseas Security Advisers who give advice to Senior Risk Owners, Heads of Missions and other departments protective security overseas.  

Role objectives

You will have a good understanding of security Risk Assessments and the knowledge and experience to develop security enhancements and risk mitigation measures. You will be confident in writing and giving verbal briefings. You will participate in working groups investigating security related issues and will give security advice to Policy Issues and Estates Project work. You will represent the Overseas Security Advisers at a wide variety of meetings for the client delivering security advice.

You may be required to give specific security advice during any crisis management.

Project reporting

·Management of OSA visits, programming, visit preparation and report management.

·Analysis of OSA reports, identifying trends and regional / global issues.

·Review Travel Risk Assessments for the Estates Security Network Directorate.

·Focal point for Quarterly Security Reviews with Geographical Directors.

·Focal point for Overseas Security Advisers' engagement with Estates work; coordinating and scheduling meetings and preparation of comments for Outline and Final Business Cases.

·Focal Point for overseas security advice on security policy development and security equipment development.

·Assist the Senior Overseas Security Adviser as required with recruitment campaigns, budget management and professional development activity including attendance at security conferences, exhibitions and training courses.

Key competencies

You must be a British Citizen as the role requires you to attain Developed Vetting (DV) security clearance.
Confident management skills and ability to work in a team environment or independently
Strong organisational, analytical and problem solving skills.  
Recent experience in a security and / or risk management role.


Team management

 

·A proven ability to communicate effectively, both orally and in writing.
You will maintain a high level of personal expertise and knowledge through professional development, attending exhibitions and relevant conferences and networking with the security industry.


Further information




Due to the nature of this role, although suitable for some working at home, you will be required to work routinely and regularly in the office in London.

The minimum period of the contract to be for one year with the consideration for a second year.

Disclaimer: At no stage of the recruitment process will CTG ask candidates for a fee. This includes during the application stage, interview, assessment and training.
This vacancy is now closed.
However, we have found similar vacancies for you: