Senior Manager, Global Essential Medicines
United States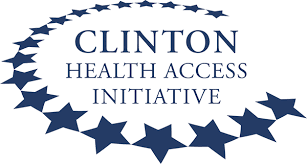 Organization: CHAI - Clinton Health Access Initiative
Location: United States
Grade: Senior level - Managerial Level - Open for both International and National Professionals
Occupational Groups:

Public Health and Health Service
Medical Practitioners
Pharmacy
Managerial positions

Closing Date:

Closed
Senior Manager, Global Essential Medicines
Program (Division)

Women and Children's Health - Global Essential Medicines

Additional Location Description

Flexible to be based in a program country, pending leadership approval.
Overview
The Clinton Health Access Initiative, Inc. (CHAI) is a global health organization committed to our mission of saving lives and reducing the burden of disease in low-and middle-income countries. We work at the invitation of governments to support them and the private sector to create and sustain high-quality health systems.

CHAI was founded in 2002 in response to the HIV/AIDS epidemic with the goal of dramatically reducing the price of life-saving drugs and increasing access to these medicines in the countries with the highest burden of the disease. Over the following two decades, CHAI has expanded its focus. Today, along with HIV, we work in conjunction with our partners to prevent and treat infectious diseases such as COVID-19, malaria, tuberculosis, and hepatitis. Our work has also expanded into cancer, diabetes, hypertension, and other non-communicable diseases, and we work to accelerate the rollout of lifesaving vaccines, reduce maternal and child mortality, combat chronic malnutrition, and increase access to assistive technology. We are investing in horizontal approaches to strengthen health systems through programs in human resources for health, digital health, and health financing. With each new and innovative program, our strategy is grounded in maximizing sustainable impact at scale, ensuring that governments lead the solutions, that programs are designed to scale nationally, and learnings are shared globally.

At CHAI, our people are our greatest asset, and none of this work would be possible without their talent, time, dedication and passion for our mission and values. We are a highly diverse team of enthusiastic individuals across 40 countries with a broad range of skillsets and life experiences. CHAI is deeply grounded in the countries we work in, with majority of our staff based in program countries. Learn more about our exciting work: http://www.clintonhealthaccess.org

CHAI is an Equal Opportunity Employer, and is committed to providing an environment of fairness, and mutual respect where all applicants have access to equal employment opportunities. CHAI values diversity and inclusion, and recognizes that our mission is best advanced by the leadership and contributions of people with diverse experience, backgrounds, and culture.

CHAI's Essential Medicines Program
CHAI has launched an ambitious effort to scale-up access to treatment for diarrhea and pneumonia, which combined, kill over 1.5 million children every year. Working with the governments of five high-burden countries and leading global institutions, CHAI's Essential Medicines team is supporting intensified efforts at both global and country levels to plan, resource, and implement effective interventions for scaling-up access to treatment for these conditions – specifically zinc and ORS for diarrhea, and amoxicillin and oxygen for pneumonia.
Due to the global needs created by the COVID-19 pandemic and in recognition of its relevant expertise in pneumonia-related respiratory care, CHAI has been funded to rapidly expand the scope and scale of its medical oxygen work. This has meant rapidly adding support to over twenty additional countries, entering new technical domains relevant to oxygen systems planning and implementation, designing and executing complex market-shaping strategies for bulk medical oxygen and related equipment, and dramatically expanding the Essential Medicines team's staffing footprint to implement these workstreams.

Summary of Position:
As a Senior Manager, you will play a crucial role in ensuring the availability and affordability of medical oxygen in CHAI program countries. You will be responsible for developing and implementing market-shaping strategies to address the challenges related to the supply and distribution of medical oxygen. By collaborating with suppliers, stakeholders, and healthcare organizations, you will contribute to improving access to this life-saving resource. You will be part of CHAI's Global Essential Medicines team, working to achieve affordable yet sustainable global oxygen supply and prices. You will work closely with CHAI's country teams and other cross-cutting global teams, particularly the Global Markets team.
In this role, you will manage a cross-sectoral team by establishing program goals and delivery plans, supervising task execution, and monitoring project progress to ensure that expected deliverables and targets are achieved on time and within budget. The role requires frequent travel, the ability to cultivate and sustain relationships across levels of seniority, and exceptional qualitative and quantitative analytical abilities. Time management, task prioritization, team leadership, and communication skills are essential, as is a commitment to excellence.
This position is intended to support several country teams that are at various stages of implementation, with a range of programmatic needs. The level of support for execution will vary, from advice/guidance to the coordination of activities, to direct engagement/driving implementation.
Responsibilities
Market Analysis: Conduct a comprehensive market analysis to understand the dynamics of the medical oxygen sector. Globally and in each country, identify key players, market trends, pricing structures, regulatory frameworks, and potential barriers to access.
Strategy Development: Develop market-shaping strategies and action plans to address the identified challenges and gaps in the medical oxygen supply chain. Collaborate with internal and external stakeholders to align strategies with local needs and priorities.
Supplier Engagement: Establish and maintain relationships with suppliers of medical oxygen, including manufacturers, distributors, and other relevant stakeholders. Negotiate contracts, monitor performance, and ensure compliance with quality standards, pricing agreements, and delivery timelines.
Capacity Building: Work closely with suppliers to enhance their operational capabilities and promote best practices in medical oxygen production, storage, and distribution. Provide technical assistance and training to improve efficiency, quality control, and regulatory compliance.
Partnership Development: Foster strategic partnerships with international organizations, governmental agencies, non-profit organizations, and other stakeholders involved in healthcare delivery. Collaborate on initiatives to strengthen the medical oxygen ecosystem and address systemic challenges.
Project Organization: Develop and implement systems to track and monitor the progress of market-shaping initiatives. Craft and execute comprehensive work plans with CSMs and country teams in line with project objectives and commitments.
Knowledge Sharing: Stay up to date with the latest developments, research, and innovations in medical oxygen production, distribution, and utilization. Share knowledge and insights with internal teams and external partners to facilitate learning and continuous improvement.
Team Management: Manage small team, including all work on oxygen quantification. Make recommendations to build out and improve team structure, and roles/responsibilities of team members.
Perform other tasks as necessary.
Qualifications
Bachelor's degree in a relevant field such as public health, business administration, or international development. A master's degree is preferred.
Demonstrated experience (8 years) working in market shaping, supply chain management, or business development in LMICs, preferably in the healthcare sector.
Strong understanding of the challenges and dynamics related to medical oxygen supply and distribution.
An ability to quickly understand new technology and complexities in its design, manufacturing, and usage is a must for this position. Also required is familiarity with commercial aspects of product development, including (but not limited to) formulating profitable business models, identifying and decreasing costs of goods sold, achieving greater economies of scale, maximizing returns on investment.
Experience and confidence working in a dynamic environment with a variety of stakeholders in external agencies, government partners, and Ministries of Health.
Proven ability to develop and implement market-shaping strategies, including stakeholder engagement, partnership development, and policy advocacy.
Excellent analytical skills with the ability to conduct market assessments, analyze data, and generate actionable insights.
Strong negotiation and communication skills, with the ability to build and maintain relationships with suppliers, stakeholders, and policymakers.
Knowledge of international health regulations, quality standards, and regulatory frameworks related to medical oxygen is desirable.
Ability to work independently, prioritize tasks, and meet deadlines in a fast-paced and dynamic environment.
Willingness to travel, as required.
#jobreference3 #region1 #region2 #region3 #region4
This vacancy is now closed.
However, we have found similar vacancies for you: