Technical Consultant, Liquid Oxygen System Implementation
United States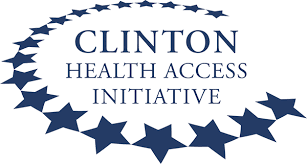 Organization: CHAI - Clinton Health Access Initiative
Location: United States
Grade: Consultancy - Independent Contractor
Occupational Groups:
Closing Date:
Technical Consultant, Liquid Oxygen System Implementation
Program (Division)

Women and Children's Health - Global Essential Medicines

Additional Location Description

Telecommute. (Please note that the location for this position is flexible and can be based in any CHAI Program Countries (UK, US, Asia, and Africa)
Overview
The Clinton Health Access Initiative, Inc. (CHAI) is a global health organization committed to our mission of saving lives and reducing the burden of disease in low-and middle-income countries. We work at the invitation of governments to support them and the private sector to create and sustain high-quality health systems.
CHAI was founded in 2002 in response to the HIV/AIDS epidemic with the goal of dramatically reducing the price of life-saving drugs and increasing access to these medicines in the countries with the highest burden of the disease. Over the following two decades, CHAI has expanded its focus. Today, along with HIV, we work in conjunction with our partners to prevent and treat infectious diseases such as COVID-19, malaria, tuberculosis, and hepatitis. Our work has also expanded into cancer, diabetes, hypertension, and other non-communicable diseases, and we work to accelerate the rollout of lifesaving vaccines, reduce maternal and child mortality, combat chronic malnutrition, and increase access to assistive technology. We are investing in horizontal approaches to strengthen health systems through programs in human resources for health, digital health, and health financing. With each new and innovative program, our strategy is grounded in maximizing sustainable impact at scale, ensuring that governments lead the solutions, that programs are designed to scale nationally, and learnings are shared globally.
At CHAI, our people are our greatest asset, and none of this work would be possible without their talent, time, dedication and passion for our mission and values. We are a highly diverse team of enthusiastic individuals across 40 countries with a broad range of skillsets and life experiences. CHAI is deeply grounded in the countries we work in, with majority of our staff based in program countries. Learn more about our exciting work: http://www.clintonhealthaccess.org
CHAI is an Equal Opportunity Employer, and is committed to providing an environment of fairness, and mutual respect where all applicants have access to equal employment opportunities. CHAI values diversity and inclusion and recognizes that our mission is best advanced by the leadership and contributions of people with diverse experience, backgrounds, and culture.
Programme Overview
CHAI has launched an ambitious effort to scale up access to treatment for diarrhea and pneumonia, which, combined, kill over 1.5 million children every year. Working with the governments of five high-burden countries and leading global institutions, CHAI's Essential Medicines team is supporting intensified efforts at both global and country levels to plan, resource, and implement effective interventions for scaling-up access to diagnostics and treatments for these conditions – specifically zinc and ORS for diarrhea, and pulse oximeters, antibiotics, and oxygen for pneumonia. As a result of the COVID-19 pandemic, the Essential Medicines team has expanded its oxygen work to over 20 countries, supporting pandemic response efforts while strengthening long-term oxygen systems planning. Improving health outcomes for vulnerable populations in these countries requires comprehensive investment in oxygen systems, including, but not limited to, increasing oxygen generation capacity, making distribution of oxygen more widespread and reliable, education and mentorship of health care workers in identification and care for patients in need of oxygen treatment, procuring medical devices and associated technologies to facilitate safe oxygen provision, and monitoring the effect of interventions on population health and access to oxygen.
Position Overview
CHAI's Essential Medicines global team seeks to engage a Liquid Oxygen System Implementation Technical Consultant to serve as a technical leader and subject matter resource in supporting program design, procurement, operations and implementation planning, capacity building, and evaluation of complex liquid oxygen (LOX) system activities in CHAI focus countries that are at various stages of implementation to deliver a range of high-impact programmatic strategies. This consultant will collaborate with CHAI technical teams, governments, and key stakeholders (i.e., private sector partners, donors, and NGOs) to support the rigorous analysis, selection, evaluation, installation, and operational project management aspects of oxygen generation, delivery, and supply chain equipment.
The consultant must be a highly motivated individual with outstanding organizational, analytical, communication and technical skills (in the field of Cryogenic Medical Liquid Oxygen systems). The candidate must be able to function independently and be flexible, have a deep personal commitment to producing results, and have a demonstrated ability to lead challenging and complex projects. CHAI places great value on relevant personal qualities: resourcefulness, entrepreneurialism, tenacity, independence, humility, passion for the mission, and work ethic.
Duration of Assignment: Flexible, pending consultant availability
This work on the Global Essential Medicines Team is ongoing and will require support that may necessitate the engagement of a consultant at different periods in time. We therefore welcome the expression of interest from all interested candidates, and we will reach out to you as needed.
Responsibilities
Support the Market Shaping team to:
Leverage industry experience to guide strategic decisions to implement robust LOX supply strategies, with consideration for existing market and production capacity.

Prepare analysis and recommendations for LOX business models, incorporating investment cases for private sector suppliers.

Identify business opportunities and developing detailed costing and ROI analyses for new projects or investments.

Stay informed on emerging technology and research and market developments in the field, both nationally and internationally, and disseminate this information to the broader team.

Advise on the development of contracts with LOX suppliers, operators, and related vendors.
Support the Engineering team to:
Develop and provide evidence-based updates to technical specifications for all equipment, services, and components related to LOX equipment and services. This includes (but is not limited to) LOX storage vessels and Vaporizers, high-pressure liquid-to-gas filling stations, LOX transport vehicles, medical gas piping systems, compressors, cryogenic pumps, construction modifications, and other related technology. 

Review technical documentation related to the design, planning, acquisition, installation, commissioning, and ongoing operations of LOX projects. This includes (but is not limited to) oxygen supply strategy, site readiness assessments, selection and configuration planning, tank and vaporizer sizing, tender solicitations, etc.

Leverage professional network to connect CHAI with relevant external stakeholders for knowledge exchange on technical and quality topics for medical LOX systems.

Work with both global CHAI Global Essential Medicines engineering and country technical teams to ensure timeliness and completeness of project deliverables.

Respond to technical inquiries on LOX system requirements from internal and external stakeholders and provide thought partnership as an expert focal point for troubleshooting and mitigating project related risks required in CHAI focus countries.

Advise field personnel during the pre-construction phase, deployment phase, and start-up phase (remotely or in person at the job site)
Support the Procurement team to:
Review, research and evaluate the technical dossiers of component suppliers, original equipment manufacturers and vendor solicitation proposals related to LOX projects, including P&IDs, equipment specifications, product brochures, databooks, civils layout drawings, BOQs, piping specifications, installation manual, maintenance manual, etc.

Collaborate with vendors as necessary to address project scope and equipment requirements clarifications, ensuring all LOX products and services on offer meet all applicable internationally recognised codes and standards.

Coordinate and oversee in process Third party inspections by Authorized Inspection Authority (AIA) inspections of LOX equipment and associated services to ensure vendors are maintaining compliance to appropriate equipment performance and quality related standards during projects.
Support the Knowledge Management team to:
Develop technical guidance documents and materials for LOX systems application; supporting CHAI and MOH on technical design, development, production and use of LOX equipment, services and ancillary system needs.

Assist with the development of LOX-related technical knowledge management materials (Thought pieces, operating procedures, Toolkits, FAQs, lessons learned, videos), and facilitate forums to ensure it is effectively disseminated and used across CHAI country programs and global oxygen community.

Review training materials and curriculums proposed by vendors for biomedical engineers, and technicians involved with LOX system planning, installation, operations, maintenance, as well as quality, safety, and risk management.
Qualifications
Bachelor's degree or equivalent in Biomedical Engineering, Chemical Engineering or Mechanical Engineering or other areas closely related with an advanced degree are strongly preferred (MSc, MBA).

A minimum of 8 to 10 years of relevant project engineering experience, with a focus on working with Liquid Oxygen production, distribution, and other supply chain operations.  Experience supplying to or working with medical sector preferred. (Spanning the domains of LOX strategy development, equipment design, procurement, installation, operations, and maintenance).

Familiarity with LOX quality management systems, including international, regional, and national regulatory frameworks and requirements as well as standards compliance, for the development, testing, production, and continued QA/QC of related oxygen devices and medical oxygen.

Strong ability to review and interpret AutoCAD documents and tendering documents such as equipment P&IDs, PFDs, DWG, BOQs, layout drawings, procurement contracts.

Experience working as a project engineer in a very dynamic multicultural environment with a variety of stakeholders in external agencies, industrial private gas companies, government partners, and Ministries of Health.

Proven negotiation and interpersonal skills with senior leaders and external stakeholders - with ability to promote consensus, communicate progress and results, and resolve issues in a proactive manner, while ensuring effective work practices and ethics – diplomacy, tact and courtesy hold paramount.

Strong culture around safety, cost control, schedule, and project management process.

Ability to communicate clearly and effectively with the technical teams and non-technical management teams.

Meticulous work ethic and strong attention to detail

Entrepreneurial mindset, including ability to work independently, self-motivate, and propose new initiatives and propose creative approaches to solving problems or applying existing solutions to new areas.

Ability to rapidly absorb and synthesize a broad range of information, including technical information.

Experience living/working in Africa and Asia

Up to 30% travel required.

Experience responding to or developing Request for Proposals or similar tender processes, including the development of costing and budgets.
Advantageous Experience:
Demonstrated knowledge of oxygen systems, equipment, and biomedical products. Complemented by a sound knowledge of the legal and regulatory aspects of medical devices, drugs, and pressure equipment recognized by regional and international professional networks.

Knowledge of health systems.

Knowledge of French, Portuguese, and/or Spanish.

Experience developing and/or implementing projects in emerging or new markets.

Experience communicating across and managing multiple teams, multiple project implementations simultaneously.

Sales or Management experience in Liquid Oxygen Equipment or closely related field