Senior Associate, Sustainable Health Financing
Kigali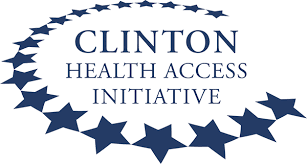 Organization: CHAI - Clinton Health Access Initiative
Location: Kigali
Grade: Mid level - Associate Level - Open for both International and National Professionals
Occupational Groups:

Public Health and Health Service
Development Cooperation and Sustainable Development Goals
Economics
Administrative support
Banking and Finance
Environment

Closing Date:
Senior Associate, Sustainable Health Financing
Program (Division)

Country Programs - Rwanda
Overview
The Clinton Health Access Initiative, Inc. (CHAI) is a global health organization committed to our mission of saving lives and reducing the burden of disease in low-and middle-income countries. We work at the invitation of governments to support them and the private sector to create and sustain high-quality health systems.
CHAI was founded in 2002 in response to the HIV/AIDS epidemic with the goal of dramatically reducing the price of life-saving drugs and increasing access to these medicines in the countries with the highest burden of the disease. Over the following two decades, CHAI has expanded its focus. Today, along with HIV, we work in conjunction with our partners to prevent and treat infectious diseases such as COVID-19, malaria, tuberculosis, and hepatitis. Our work has also expanded into cancer, diabetes, hypertension, and other non-communicable diseases, and we work to accelerate the rollout of lifesaving vaccines, reduce maternal and child mortality, combat chronic malnutrition, and increase access to assistive technology. We are investing in horizontal approaches to strengthen health systems through programs in human resources for health, digital health, and health financing. With each new and innovative program, our strategy is grounded in maximizing sustainable impact at scale, ensuring that governments lead the solutions, that programs are designed to scale nationally, and learnings are shared globally.
At CHAI, our people are our greatest asset, and none of this work would be possible without their talent, time, dedication and passion for our mission and values. We are a highly diverse team of enthusiastic individuals across 40 countries with a broad range of skillsets and life experiences. CHAI is deeply grounded in the countries we work in, with majority of our staff based in program countries. Learn more about our exciting work: http://www.clintonhealthaccess.org

CHAI is an Equal Opportunity Employer, and is committed to providing an environment of fairness, and mutual respect where all applicants have access to equal employment opportunities. CHAI values diversity and inclusion, and recognizes that our mission is best advanced by the leadership and contributions of people with diverse experience, backgrounds, and culture.
Overview of Role

To be based in Kigali, CHAI seeks a Senior Associate to support the Ministry of Health (MOH) and Rwanda Social Security Board (RSSB) in the design and implementation of strategic health financing and health system reforms. Those include ambitious reforms to improve the sustainability of the Rwanda's Community Based Health Insurance (CBHI) scheme and of the overall health sector, including through the revision of the CBHI health benefit package, the design and implementation of a national payment reform for Primary Health Care (PHC), and various other interventions to improve resource management for PHC services. This position offers a unique opportunity to work closely with the Government of Rwanda, to support them in their journey toward Universal Health Coverage. The Senior Associate will be seconded at the Ministry of Health where other staff members on the team are based.
Responsibilities
Support strategic and critical thought partnership to government leadership at both the Rwanda Social Security Board and Ministry of Health, providing support on key health financing strategies and reforms. For example, the senior associate will support strategic and technical assistance to the government around the following priorities:

To improve the sustainability of the CBHI scheme, including through the revision of the CBHI health benefit package and the design, the implementation and adaptations of a payment reform at PHC level, and interventions to improve the management of the CBHI scheme.
In strengthening private sector engagement, through the development of a strategy for medical tourism and improvement of the Ministry of Health methodology for engagement with private actors
In improving donor coordination and strengthening domestic financing for greater self-reliance through

Provide robust analytical support to government partners, to help inform health financing policy decisions, including for the reforms listed above. Examples of such analyses include the following:


Various resource analyses leveraging the government resource tracking tool to help map resource trends from both domestic and external funding and funding gaps against MoH key priorities and to identify pockets of inefficiencies. Provide advisory support.
Cost projections for key interventions planned by the government including for the implementation of the capitation reform and for the development of a primary health care plan.
Cost and impact analyses, including cost effectiveness, cost benefit, and budget impact analyses to inform the revisions of the CBHI health benefit package.

Develop high-quality written reports and briefs tailored to different target audiences, to turn analytical findings into policy and operational recommendations. This can include policy brief to inform health financing reforms and support the Ministry of health raise funding for their key priorities including with donors and with the Ministry of Finance.
Help strengthen institutional capacity at government partner institution, including RSSB and the MoH on relevant health financing topics through direct capacity building support and by fostering and facilitating collaboration and knowledge sharing in Rwanda and in the Sub-Saharan Africa region. This will include identifying key health financing capacity gaps in country and developing strategies to address those together with government leadership.
Study the methods used in the deployment of health financing and public financial management reforms in other countries and advise the government on adapting these lessons to the Rwanda context.
Maintain technical expertise in health financing and stay abreast of key challenges.
Other responsibilities as assigned by supervisor.
Qualifications
Advanced degree in health economics, public health, public policy, or other relevant disciplines preferred
A minimum of 5 years of years of experience in a relevant field (e.g. health financing, health economics, financial management) in the public or private sector with increasing responsibilities
Affinity for analytics and information management, with strong analytical, problem solving, and quantitative modeling skills
Demonstrated experience leading complex projects, from strategy design to implementation, preferably in the public health sector
Excellent communication and presentation skills with the ability to write in a clear and concise manner, including for technical documents such as national plans and guidelines
Direct experience working with government institutions, informing development of government strategy, policy, and operational plans, preferably in health financing or health system
Ability to think strategically, handle ambiguity and work in a very fast-paced, limited-structure, multicultural environment
Entrepreneurial mindset, including ability to work independently, self-motivate, and take initiative
Ability to learn on the job quickly and absorb and synthesize a broad range of information
High level of proficiency in Microsoft Office, particularly Excel, PowerPoint, and Word
Fluency in English
Advantages:
Fluency in Kinyarwanda
Experience working and living in Sub-Saharan Africa
#jobreference2 #region3