Technical Advisor, Health Systems Strengthening
Kigali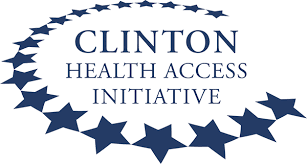 Organization: CHAI - Clinton Health Access Initiative
Location: Kigali
Grade: Senior level - Managerial Level - Open for both International and National Professionals
Occupational Groups:

Public Health and Health Service
Project and Programme Management

Closing Date:

Closed
Technical Advisor, Health Systems Strengthening
Program (Division)

Country Programs - Rwanda
Overview
The Clinton Health Access Initiative, Inc. (CHAI) is a global health organization committed to our mission of saving lives and reducing the burden of disease in low-and middle-income countries. We work at the invitation of governments to support them and the private sector to create and sustain high-quality health systems.
CHAI was founded in 2002 in response to the HIV/AIDS epidemic with the goal of dramatically reducing the price of life-saving drugs and increasing access to these medicines in the countries with the highest burden of the disease. Over the following two decades, CHAI has expanded its focus. Today, along with HIV, we work in conjunction with our partners to prevent and treat infectious diseases such as COVID-19, malaria, tuberculosis, and hepatitis. Our work has also expanded into cancer, diabetes, hypertension, and other non-communicable diseases, and we work to accelerate the rollout of lifesaving vaccines, reduce maternal and child mortality, combat chronic malnutrition, and increase access to assistive technology. We are investing in horizontal approaches to strengthen health systems through programs in human resources for health, digital health, and health financing. With each new and innovative program, our strategy is grounded in maximizing sustainable impact at scale, ensuring that governments lead the solutions, that programs are designed to scale nationally, and learnings are shared globally.
At CHAI, our people are our greatest asset, and none of this work would be possible without their talent, time, dedication and passion for our mission and values. We are a highly diverse team of enthusiastic individuals across 40 countries with a broad range of skillsets and life experiences. CHAI is deeply grounded in the countries we work in, with majority of our staff based in program countries. Learn more about our exciting work: http://www.clintonhealthaccess.org
CHAI is an Equal Opportunity Employer, and is committed to providing an environment of fairness, and mutual respect where all applicants have access to equal employment opportunities. CHAI values diversity and inclusion, and recognizes that our mission is best advanced by the leadership and contributions of people with diverse experience, backgrounds, and culture.
Position overview
CHAI is seeking a Technical Advisor to focus on health economics and health financing to be seconded in and provide support directly to the Offices of the Minister of Health and State Minister in Kigali. The Technical Advisor will work closely with CHAI's health financing and PHC teams, reporting to the Senior Program Manager of Health Systems Strengthening in Rwanda.
The Technical Advisor will be responsible for providing technical advisory and thought partnership to the two Ministers and facilitating the CHAI Rwanda health financing team's support to the MOH by identifying and addressing financial barriers to increasing health coverage, quality of services, and designing relevant policies and strategies. This could include work in strategic planning, costing, resource tracking and financial management, health systems reforms, among other requests that can come from the Ministers. The Technical Advisor can be asked for example, to help generate evidence on various health systems reforms options and will need to ask critical questions to determine which reforms are applicable in a given context and then help drive them forward.  The Technical Advisor will provide direct technical inputs in modeling as well as oversight and validation to other teams in the Ministers' offices. They will also work with the CHAI Rwanda country team and government agencies or partners directly to interpret results in order to inform health policy decisions and subsequent implementation. As the challenges faced by governments are constantly changing, the Technical Advisor will be asked to scope new areas where CHAI is asked to engage.
Responsibilities
Translate technical topics in health financing and health systems strengthening and tailor to different audiences
Produce relevant policy reports and use these reports to advise Ministries of Health, leveraging existing literature and implementation experience from countries around the world
Advise on relevant research and evidence needed to inform policy and program interventions per the Ministers' strategic priorities
Support communications and advocacy efforts for strategic priorities including advising on strategic communications plans
Connect Ministries of Health with relevant experts at leading global and regional institutions, and facilitate dialogue between parties
Follow key trends in the global health financing landscape, ensuring that the best available evidence is being leveraged in policy discussions
Perform any other tasks as may be required by the Minister's office
Qualifications
Master's degree in Economics or Public Policy or Public Health or International Development or Data Science or related degree
Minimum of 6 years of experience in public health, public policy, economics or relevant field
Exceptional diplomatic and interpersonal skills
Exceptional communication and analytical skills with the ability to create diverse data visualizations
Ability to collaborate effectively with a wide range of partners and stakeholders, and transfer skills to Ministry counterparts
Advantages:
Ability to speak Kinyarwanda and French
Focused experience in implementing health financing technical reforms in one or more of the following areas: Social Health Insurance, Private Sector involvement in Health, Strategic Planning/Health Financing Strategy Development, and Resource Generation
Demonstrated success working with senior or high-level individuals in government
Experience serving as an advisor in country governments on health reforms
Knowledge on public health systems in the region or globally 
Experience in consulting and advising health financing system reforms 
#jobreference3 #region3 
This vacancy is now closed.
However, we have found similar vacancies for you: