Technical Advisor, Data Scientist and M&E
Kigali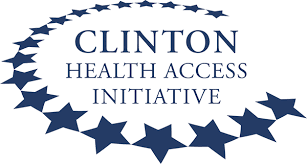 Organization: CHAI - Clinton Health Access Initiative
Location: Kigali
Grade: Senior level - Managerial Level - Open for both International and National Professionals
Occupational Groups:

Statistics
Information Technology and Computer Science
Monitoring and Evaluation
Scientist and Researcher
Project and Programme Management

Closing Date:
Technical Advisor, Data Scientist and M&E
Program (Division)

Country Programs - Rwanda
Overview
The Clinton Health Access Initiative, Inc. (CHAI) is a global health organization committed to our mission of saving lives and reducing the burden of disease in low-and middle-income countries. We work at the invitation of governments to support them and the private sector to create and sustain high-quality health systems.
CHAI was founded in 2002 in response to the HIV/AIDS epidemic with the goal of dramatically reducing the price of life-saving drugs and increasing access to these medicines in the countries with the highest burden of the disease. Over the following two decades, CHAI has expanded its focus. Today, along with HIV, we work in conjunction with our partners to prevent and treat infectious diseases such as COVID-19, malaria, tuberculosis, and hepatitis. Our work has also expanded into cancer, diabetes, hypertension, and other non-communicable diseases, and we work to accelerate the rollout of lifesaving vaccines, reduce maternal and child mortality, combat chronic malnutrition, and increase access to assistive technology. We are investing in horizontal approaches to strengthen health systems through programs in human resources for health, digital health, and health financing. With each new and innovative program, our strategy is grounded in maximizing sustainable impact at scale, ensuring that governments lead the solutions, that programs are designed to scale nationally, and learnings are shared globally.
At CHAI, our people are our greatest asset, and none of this work would be possible without their talent, time, dedication and passion for our mission and values. We are a highly diverse team of enthusiastic individuals across 40 countries with a broad range of skillsets and life experiences. CHAI is deeply grounded in the countries we work in, with majority of our staff based in program countries. Learn more about our exciting work: http://www.clintonhealthaccess.org
CHAI is an Equal Opportunity Employer, and is committed to providing an environment of fairness, and mutual respect where all applicants have access to equal employment opportunities. CHAI values diversity and inclusion, and recognizes that our mission is best advanced by the leadership and contributions of people with diverse experience, backgrounds, and culture.
Program overview
The Government of Rwanda strives to achieve Universal Health Coverage (UHC) by enabling equitable access to quality health services for their population as outlined in the Fourth Health Sector Strategic Plan (HSSP IV). This commitment is made against a backdrop of rising health care costs and uncertainty around the future availability of donor funding. While Rwanda is often cited as an example for UHC in Sub-Saharan Africa, in part due to high rates of enrolment in the Mutuelles or CBHI scheme; the challenge will be to sustain these gains. Acknowledging this, the Government aims to employ effective, equitable, efficient and sustainable health care financing approaches and inform reforms of existing financing mechanisms including the national insurance scheme.

CHAI Rwanda's Sustainable Health Financing (SHF) and Primary Health Care (PHC) program works on a day-to-day basis with Government leadership in the Ministry of Health (MoH) and Rwanda Social Security Board (RSSB). The goal of our program is to support the Government to sustainably finance health and improve access and quality of health services for all Rwandans to achieve the UHC targets. This includes defining priority services for the population; mobilizing and pooling resources for health; and improving the way those resources are spent to improve quality of care while controlling costs.
Job summary:
The Technical Advisor, Data Scientist and M&E will serve as a technical advisor to the Ministry of Health's M&E unit on data, informatics, and analytical solutions for different health programs to improve health service access and quality. The incumbent will support the Government to enhance data quality, analytics, and use for strategic decision-making using existing health information systems. The Technical Advisor will lead the analysis of quantitative and qualitative data using advanced data analytic tools/software, synthesize findings and prepare presentations for decision-makers using data visualization tools such as dashboards. The incumbent will also strengthen the capacity of the Ministry of Health's Department of Planning, M&E on conceptualizing, designing, analysing and presenting health program data using different data tools and advanced analytic software.
Responsibilities
Provide technical guidance on data science and analytics to the Ministry of Health's M&E unit.

Conduct regular data analysis, synthesis, and presentation of findings to support strategic decision-making of program teams.

Provide technical guidance on the development of health program performance dashboards, reports, and performance indicators based on existing data sources.

Strengthen the capacity of the M&E team in data management, analytics, and presentation using various data tools and software.

Collaborate with various health program teams to develop and implement data-driven decision-making approaches to improve health program performance.

Support data quality and accuracy by implementing standard data management processes and procedures.

Analyse and interpret data from different sources, including surveys, routine Health Management Information System data, and other data sources.

Lead in the development of data products such as heat maps, graphs, and other visuals for easy communication of data.

Provide regular feedback to MoH M&E unit management on program performance using data and analytics.

Support HRTT analysis and report development and use of data.

Actively participate and provide technical support in different evidence generation and use initiatives assigned by MoH M&E unit leadership.

Perform any other duties as may be defined by the program manager.
Qualifications
Master's degree or equivalent degree in Data Science, Statistics, program/project Monitoring and Evaluation or related fields.

Minimum of 6 years of experience in data management and analysis.

Strong understanding of public health program and systems related data, government health information and data management system as well as data use culture in the health sector.

Proven experience working with large datasets and analysing data using advanced statistical methods such as SPSS, STATA, SAS, Phyton, R. etc.

Strong knowledge and skills of data visualization tools design, development and use using software such as Tableau, PowerBI, or other similar software.

Demonstrated experience working with and building the capacity of individuals or teams in data analysis, management, and presentation.

Excellent written and oral communication as well as presentation skills, including the ability to translate complex data into actionable recommendations for non-technical audiences.

Ability to work independently and as part of a team, and to meet tight deadlines.
Advantages:
Experience within and/or supporting government health information management (M&E) systems.

Fluency in Kinyarwanda.
Experience in Rwanda health system.
#jobreference3 #region3